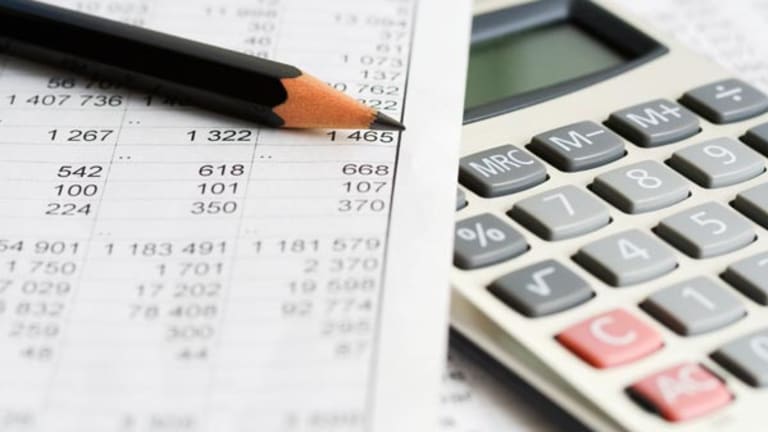 Publish date:
Taxes in 2002: Estate Planning
Tax law changes could benefit your heirs, but you may need to revisit your estate plan.
Tax law changes could benefit your heirs, but you may need to revisit your estate plan.
This is the last article in a series about how the new federal tax law can save you money. Today we will take a look at estate planning. The first two articles addressed investing for education and retirement plans.
Taxes in 2002: Investing for Education
Taxes in 2002: Retirement Plans
This year it got a little easier to keep your hard-earned cash in the family. A change in tax laws means the heirs of wealthy parents stand to inherit bigger estates because they'll have to pay less tax to the government upon the death of their parents.
But the changes may require people to revisit their financial plans -- and double-check the details of their wills.
First let's review the changes. Under the new rules, a taxpayer can now give away as much as $11,000 a year free of tax, up from the previous limit of $10,000. Any gift above that amount counts toward the lifetime gift and estate tax exclusion, which increased this year from $675,000 to $1 million.
Another tax bonus: Starting this year, estate tax rates have been cut, with the top rate decreasing from 55% to 50%. An additional surcharge of 5% on huge estates worth $10 million to $20 million has been eliminated. The top rate is
scheduled to keep dropping until it reaches 45% by 2007.
How the Changes Could Affect You
The upshot of the changes is that wealthy people have an incentive to give away more money. By doing so, they'll shrink the amount of their estate that can be taxed upon their death.
"Those people that have used their $675,000 exemption during their life now have $325,000 more in taxable gifts that they can make, if they so desire," explains Richard Johnson, chair of the tax working group at Waller Lansden, a Nashville, Tenn., law firm. "They can make gifts to their children, so they can shift that future appreciation to their children, and it doesn't increase in their own estate."
By giving gifts now, parents allow more room within the lifetime exemption to leave additional money, tax-free, in their estates.
Advisers have devised ways to gain even more value out of exemptions. For example, an arrangement known as a defective grantor trust allows people to shift money out of their estate, to the benefit of heirs, without saddling the recipients with any tax obligations. The trust is set up while a parent is still alive.
"I call it the trust that keeps on giving," says Laurence I. Foster, a partner in the tax department of Richard A. Eisner, a New York accounting and consulting firm. "You give away assets and continue to pay the tax on income
generated by those assets. It's defective because it's out of your estate for estate tax purposes, but it's not out of your income tax return for income tax purposes."
That may not sound like a great deal for parents, but it's useful if they want to reduce the size of their taxable estate. And it's certainly a wonderful arrangement for their children.
Still, parents must weigh the tax benefits of gifts against their own need for financial security during their lifetime. "You've got to do your own estate plan first, then see what's left -- unless your kids promise to let you move in with them, and they'll support you in the manner to which you're accustomed," says Foster. "You can't give away something that you might need back. Suppose you'd given away a bunch of assets, and all you kept was
stock in
Enron
. Right now, you've got nothing."
Will the Repeal Be Repealed?
Complicating matters, this year's increase in the exemption isn't the end of the story. Under the new law, the estate tax exemption is slated to more than triple in size over the next seven years, and the tax is supposed to be repealed altogether in 2010. (The gift tax exemption, meanwhile, will remain at $1 million).
But nobody's sure the repeal will actually come to pass. "There are not a lot of people who believe this law will stay in effect until 2010. It was written in the days of wine and roses, when there was so much money around, everybody thought nobody would need it," says Foster.
If the government's finances continue to weaken, lawmakers may decide they need the additional revenue from estate taxes. Or the scheduled elimination of the estate tax might get junked if Democrats, traditional opponents of the scheme, gain control of Congress in the interim.
Though the repeal itself is in question, financial planners think there's enough political support for the exemption that it will be allowed to continue rising from its current level.
"The incentive is not to make gifts of more than $1 million until death," says Dick Kinyon, an attorney specializing in estate planning in the San Francisco office of Morrison & Foerster. That's because, while the gift tax exemption is scheduled to remain at $1 million, the estate tax exemption is slated to keep rising.
Check Your Will
Given the changes in tax law, financial planners also advise affluent people to make sure their wills don't hold any unpleasant surprises for heirs.
To understand the potential problems, consider the alternatives for a couple if the husband dies. He could leave the entire estate to his wife. Because a spouse can inherit an unlimited amount of assets tax-free, she wouldn't owe any tax. But by leaving all his assets in his wife's name, the husband essentially forfeits his chance to apply his own lifetime exemption. When the wife dies, only her exemption could be applied on the estate. The remainder would be taxed, cutting into the children's inheritance.
To get the maximum tax break, tax lawyers might suggest a different option: that upon the husband's death, a portion of the estate equal to his exemption (currently $1 million) automatically goes into a trust, if there's enough money left over for the wife to live comfortably. When she dies, lawyers also apply her lifetime exemption, another $1 million, to diminish the tax hit on the remaining estate. In other words, both the husband and wife's lifetime exemptions have been applied to the estate, so their children stand to pay less in taxes.
The centerpiece of the strategy is to set aside a piece of the estate equal to the exemption, thus providing the maximum amount of protection from taxes. But as the size of the exemption rises over the years, an ever-greater portion of the estate would be earmarked for the trust, leaving less for the man's widow. "In 2009, the exemption will be $3.5 million," says Foster. "Suppose the entire estate is worth $3.5 million. Then the entire estate would go into this trust, and the surviving spouse would get zero" -- a pretty awful scenario for a widow.
To avoid such situations, people may want to rewrite their wills. "Instead of saying, I'm putting the maximum
amount equal to the exemption into the trust, they put a limit on it," says Foster. "Because otherwise, the surviving spouse would wind up being at the mercy of the trustee."
Or consider another confusing scenario: A taxpayer sets up a special trust solely for tax purposes. Then the estate tax ends up getting repealed after all. To be on the safe side, the will should allow the trustee to eliminate the trust if it's no longer needed, says David Keister, managing director and chief trust officer for Chevy Chase Trust in Bethesda, Md.
"In wills and trusts, attorneys will have to incorporate a lot of flexibility," he says, "so that trustees can potentially amend the document to accommodate new tax legislation that comes along."