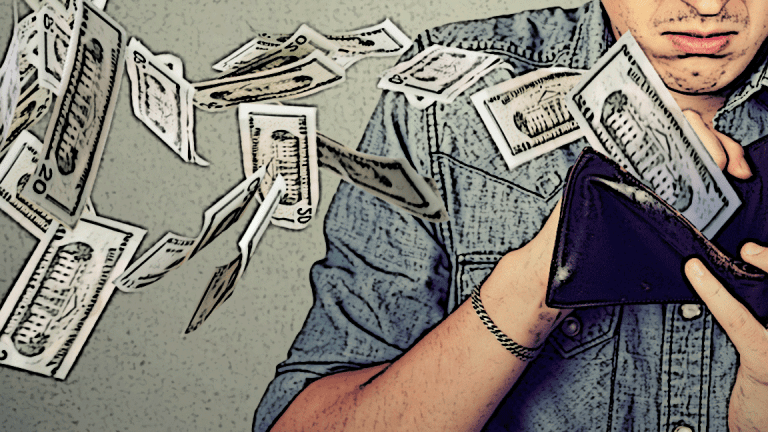 How Taxes Are Changing for Freelancers
Congress took away some deductions, but there's one big benefit for freelance workers tucked among recent tax reforms.
The tax reform passed by Congress hasn't taken effect yet, but freelancers will be among the first to feel its repercussions.
The Tax Cuts and Jobs Act changes tax laws for all United States taxpayers in 2018. However, changes in state and local tax deductions, self-employment deductions and even smaller deductions like entertainment expenses will determine freelancers estimated quarterly tax payments through 2018 and early 2019.
Kim Dula, a partner at accounting and advisory firm Friedman LLP in Philadelphia, notes that freelancers typically have two ways they can calculate their quarterly payments to avoid underpayment penalties. They can estimate 90% of their income for the current year or they can use 110% of the prior year tax levy. Many of Dula's clients would chose the latter "safe harbor" since they were unsure what the current year income was going to be.
"The Tax Act will make taxpayers stop and think before using the safe harbor method," Dula says. "If they expect their tax to be less in 2018, they may choose to be more diligent in projecting their actual income and tax based on the new rules with the hope that their estimated tax payments can be reduced."
There are reasons for freelancers to be wary about their 2018 tax predictions. Benjamin Sullivan, a certified financial planner and enrolled agent with Palisades Hudson Financial Group in Austin, Texas, notes that some freelancers may owe more tax in 2018 than in 2017, because deductions for real estate taxes and state and local income taxes will be limited to $10,000. Other miscellaneous itemized deductions will disappear altogether.
However, the recent tax reform also introduced a qualified business income deduction for self-employed taxpayers who file as a sole proprietorship, partnership, limited liability corporation or S-Corporation. If that taxpayer's taxable income is below $157,500, or $315,000 if they're married filing jointly, they can deduct 20% of their qualified business income. Sullivan notes that even freelancers who make a much higher gross income may still qualify after deducting business expenses, standard or itemized deductions and retirement plan contributions.
"Freelancers with income above the $157,500/$315,000 threshold can still claim the qualified business income deduction," Sullivan says, "though it may be limited based on the industry they operate in, the amount of W-2 wages they pay, or the original basis of their property."
Susan Lee, a certified financial planner and enrolled agent in New York who specializes in services for freelancers, notes that many clients have already come to her a bit confused. Lee says they are concerned that their deductions are going away, but Lee has assured them that disappearing Schedule A deductions will have no effect on Schedule C deductions for qualified business expenses. Yet some of the vagueness surrounding the 20% deduction above the set thresholds has Lee proceeding with caution when advising her clients about estimated tax payments for 2018.
"My confidence level is not high enough here to do estimates based on what I think will happen unless the client specifically understands that it could be very wrong," she says. "I understand this may be conservative but I will explain my point of view to my clients and see how they want to proceed."
With entertainment expenses no longer deductible under Schedule C, even future business expenses can prove difficult to calculate. People who entertained clients by taking them to a show or football game, this will no longer be an allowable deduction. Jonathan Medows, a certified public accountant in New York who works primarily with freelancers, also notes that the loss of state and local income tax deductions may increase his clients' tax burden anywhere from 0% to 5%, depending on their income tax bracket -- forcing several clients in high-tax New York to ask about the benefits of moving out of state. He adds that the repeal of penalties for lack of health-insurance coverage has also been a key variable in his tax-reform discussions with clients.
"[Clients] have come in to our office with several tax returns to be filed and part of the reason for non-filing was not having health insurance and fear of the penalty," Medows says.
Since freelancers' needs differ based on the industries they work in and the amount of income they produce, advisers have been loathe to dispense blanket advice about recent tax reform. Yet all of them advise clients to familiarize themselves with the new rules, seek advice when necessary and be patient with everyone involved. Freelancers may need to adapt to tax reform, but they may be richly rewarded for their efforts.
"While simplification of the tax code was one of Congress' stated goals, lawmakers have actually further complicated the rules for freelancers and business owners," Palisades Hudson's Sullivan says. "In the process, they've created countless opportunities for business owners to reduce their taxes through creative planning."
More of What's Trending on TheStreet:
This article is commentary by an independent contributor. At the time of publication, the author held no positions in the stocks mentioned.