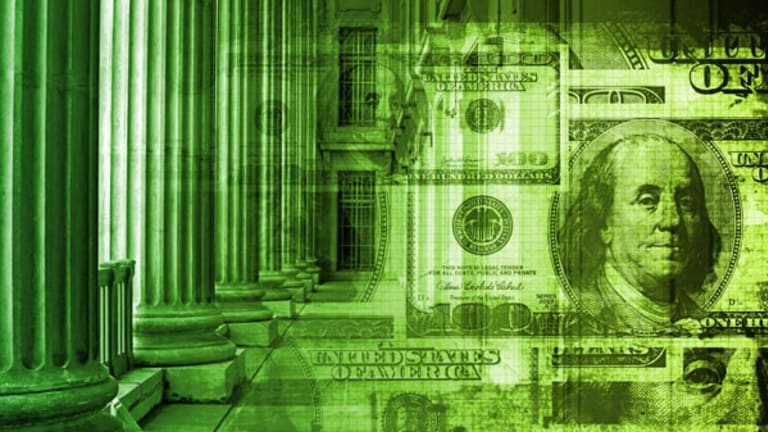 Taxes and Charitable Giving: Here's How to Do It Right
Almost half of all investors give to charities to ease their tax burden. But how do they know their money is going where it's needed most?
Almost half of all investors give to charities to ease their tax burden. But how do they know their money is going where it's needed most?
The deadline to file your tax return is tonight, but Americans who deduct charitable expenses from their tax returns may be wondering if their generous act of philanthropy is going exactly where it's directed.
Certainly, charitable groups benefit from so many Americans steering tax breaks toward deserving non-profits. According to a new E*TRADE StreetWise study, 47% of all U.S. adults (and 61% of baby boomers) deduct charitable gifts from their tax returns.
The problem is, they don't always follow up and ensure the cash is going where it's supposed to. A separate study from U.S. Trust estimates that approximately 80% of high net worth donors partially vet the non-profits they donate to, usually by volunteering directly with the charity. Unfortunately, fewer than 50% actually dig into the non-profit's financial forms to see where the donated money winds up.
Of course, there are efficient and effective ways of checking a charity out to make sure your money is being steered toward its original destination - to the people and groups that need the cash most.
"The best way to make sure charitable gifts will be used properly is to "check out" the charities you are considering supporting at multiple levels," notes Michael J. Montgomery, founder of Montgomery Consulting, a fundraising consulting firm located in Detroit.
For charitable givers looking for direct evidence their donated money is on the right track, Montgomery advises taking a three-tiered "level" approach, as follows:
Level One - Look for "legitimacy", Montgomery advises: "Ask these questions - are they listed on the IRS website's list of 501(c)(3) organizations? And are they registered with your state government?" Typically, reputable charities are registered with the state's Office of the Attorney General, he adds.
Level Two - Look for efficiency. "Look your charity up at Navigator.org, which will tell you if the charity has a good rating," Montgomery says. "These ratings are still heavily influenced by the ratio of spending on administration and fundraising to spending on programs. You could also look up their 990 (tax form for non-profits) at the Foundation Center's "990 Finder", and form your own impression of how well or poorly they use donations."
Level Three - Look for reputation and effectiveness. "Google the charity," Montgomery states. "Journalists love to do nonprofit exposes. If they had a scandal or ever lost major funding because of ineffectiveness, someone will have written about it."
Non-profits with good reputations say that of all the vetting moves a charitable giver can make, checking with the IRS is the best way to go.
"All registered, US-based 501(c)(3) nonprofit organizations (the type of group to which gifts are tax deductible) are required to file an IRS Form 990 each year," notes Stephanie Cory, executive director at the Epilepsy Foundation of Delaware. "These forms are publicly available at guidestar.org, and are free to registered users."
Typically the forms are a year behind, but the 990s allow a prospective donor to do an "apples-to-apples" comparison of nonprofit organizations," Cory explains. "The 990 lets you know who the board members are and separates out the organization's expenses between programs, fundraising, and administration," she says. "When it comes to assessing an organization's spend on programs versus administration, it's important to note that no two organizations calculate the overhead allocation the same way."
Cory says that any charitable group that receives a 990 "Standards for Excellence Seal" have undergone a rigorous examination of their business practices. "This includes ethical fundraising and the spending of donors' gifts," she states.
To avoid a scam from a nonprofit with which the donor is not personally familiar, the donor should search for the organization on the web, Cory advises. "Does it have its own website?" Cory says. "Do any search results showing complaints come up? Donors should pay attention to the exact name of a nonprofit; as many scams have names similar to real nonprofit organizations."
Once you fund the relevant budget and spending numbers as a given charity, focus on key financial categories, says Scott Toal, a spokesperson for eMite.org, a registered public nonprofit in Belmont, N.C.
"Unfortunately, due to misuse of donor's gifts or by simply not informing donors of how their gifts were used, nonprofits have disappointed donors and have effectively removed all benefit from giving," Toal says.
"There are, however, specific financial categories within which nonprofits report that give donors some idea of how donated funds may be used," he adds. "Watchdog organizations that follow the charity industry will often focus on these categories as a means of informing potential donors and rating nonprofits. The key categories to look at are monies spent in the areas of program costs, funds spent on delivering aid based on the organization's mission, and administrative expenses, which would include the costs to administer the organization, marketing and so forth."
"At eMite we like a ratio where program expenses are 80% or greater of the overall nonprofit's expenditures," Toal states.
There's no questions that Americans value their charitable tax deductions, but value helping out a good cause even more.
The best way to ensure that really happens is a good vetting of your favorite charities - just to make sure your donation has the maximum, positive effect on the special causes that matter most to you.