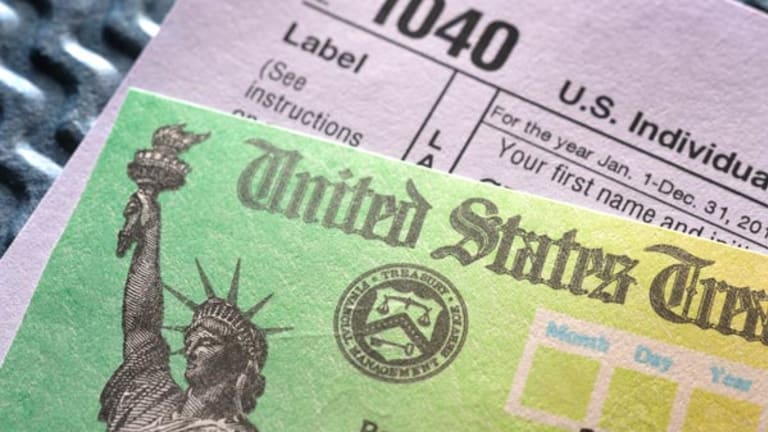 Tax Tips for the Unemployed
If you lost your job in 2008, there are a number of tax credits and deductions that may help you get a refund.
If you lost your job in 2008, there are a number of tax credits and deductions that may help you get a refund.
There may hope in sight this tax season for people who lost their jobs in 2008.  Here are a few things to keep in mind if you still haven't filed your return.
Partial Relief for the Recently Unemployed
If you were earning $50,000 a year and you lost your job, your actual income may have been much lower than the level at which you were taxed, says tax expert Michael Solomon, CPA and partner at accounting firm Amper, Politziner & Mattia. "The tax on $25,000 is much less than the tax on $50,000.  You probably are looking at a tax refund and you certainly want to file as soon as you can," Solomon says.
The sooner you file your return, the sooner you'll get your much-needed refund.  Additionally, if you're among the 70% of Americans who made $56,000 or less during the year, you can take advantage of free online tax preparation through the IRS web site.  There are 19 participating tax preparers to choose from, and if you e-file and enter your bank account information for a direct deposit of your refund, you can get it in about 10 days.
Bear in mind that unemployment benefits, including supplemental unemployment benefits from your former employer, are considered taxable income. But if you were unemployed for several months during the year, chances are you'll get a refund.
Be Sure to Consider Job Search Expenses
If you're not already itemizing your deductions, job search expenses—including resume preparation, postage fees, employment agency fees and travel expenses—might not bring you over the standard deduction threshold of $5,450 if you're single, $10,900 if you're married or $8,000 if you're the head of your household.
But if you've already been itemizing, you can add these expenses to your miscellaneous deductions. Your job search has to have been within your own field, but expenses are deductible even if you still don't have a job. For more information, see IRS Publication 529.
Your Hobby May Save You Some Money
If you've been freelancing or consulting after being laid off, you may be able to get a refund even if your new independent proprietorship hasn't made a profit. Some expenses can be deducted "hobby losses," as long as your hobby has a profit objective.
"A lot of people try to deduct business expenses as hobby losses, but they're not truly engaged in their activity to make a profit," says Solomon. In order to claim hobby losses, you should keep diligent records of your hobby expenses and demonstrate that you're working toward making a profit. Solomon suggests keeping your business or hobby expenses separate from your personal expenses by using a separate checking account.
Going Back to School Has Benefits
Your chances of receiving a tax refund are also greater if you decided to go back to school in 2008 following your job loss.  Thanks to a number of tax benefits for education (IRS Publication 970) you may be able to receive a tax credit, take a tuition deduction or deduct interest paid on a student loan.
Want more tax help? Be sure to check out our complete archive of Daily Deductions.