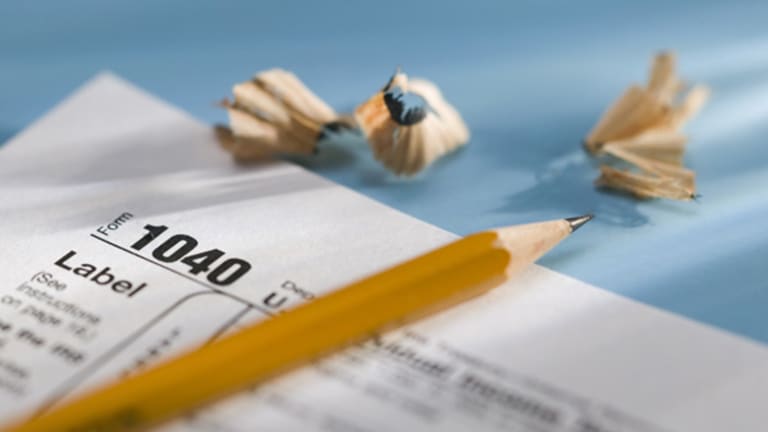 Tax Tips: How to Deduct Sales Taxes
Tax pro Robert D. Flach gives you the scoop on how to correctly deduct local and state sales taxes on your return.
You can elect to deduct state and local sales tax paid instead of deducting state and local income tax paid on Schedule A. If you deduct state and local income tax you cannot also deduct state and local sales tax, and vice versa.
You have two options for claiming a sales tax deduction — the actual amount paid, per receipts, or an amount taken from the Optional State Sales Tax Tables plus tax paid on "big-ticket" items like a car, motorcycle, truck, van, recreational vehicle, sport utility vehicle, off-road vehicle, boat, airplane, motor home, home and home building materials.
If you use the IRS tables, the amount you can deduct is based on your total available income, your state of residence and the number of exemptions you claim. Your total available income includes your Adjusted Gross Income plus such nontaxable receipts as:
tax-exempt interest,
veteran's benefits,
nontaxable combat pay,
workers' compensation benefits,
nontaxable Social Security and Railroad Retirement benefits,
nontaxable IRA, pension or annuity distributions (not amounts that are rolled over)
and public assistance payments.
If you pay local sales tax, there is a special calculation to determine what to add to the amount from the tables.
Taxpayers who lived in more than one state during the year must pro-rate the amounts from the tables by the number of days in each state.
If you and your spouse are filing separately and your spouse deducts sales tax, you are required to also deduct sales tax on your separate Schedule A.
—New Jersey tax pro Robert D. Flach has been preparing 1040s for individuals since 1972.
—For the best rates on loans, bank accounts and credit cards, enter your ZIP code at BankingMyWay.com.