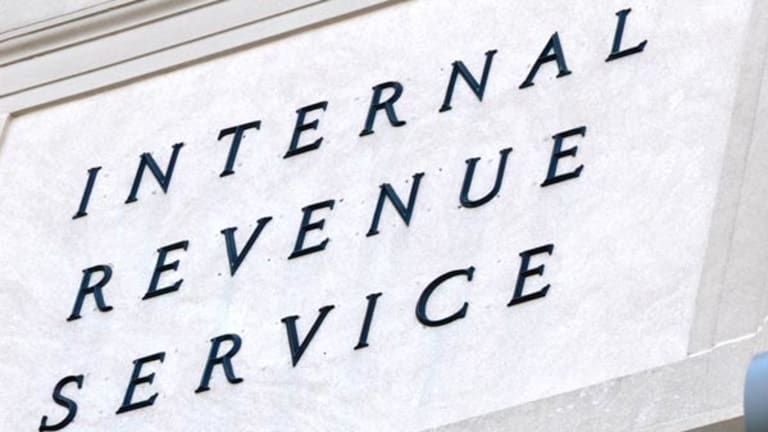 Publish date:
Tax Tips for October Filers
It's last call for Federal tax filers: here are some smart moves to make before filing on October 17, 2016
It's last call for Federal tax filers: here are some smart moves to make before filing on October 17, 2016
Editors' pick: Originally published Oct. 7.
If you requested a six-month extension to your 2015 federal tax returns, that deadline is coming up fast: Monday October 17, 2017.
Consequently, the tax moves you'll make filing your return may well be different than the maneuvers you'd make if you filed back in April. To provide some clarity, let's take a look at some savvy steps late filers can take to keep more cash in their pockets, and less in Uncle Sam's.
 - Don't wait until the last, last minute - "If you haven't filed your 2015 tax return yet, get 'er done," says TaxAudit.com, in an email to TheStreet. "Don't wait until the last minute to find out or 'rediscover' that you're still missing a document or receipt that you need in order to file your complete and correct tax return."

 - Correctly handle IRA conversions - If you converted a traditional IRA to a Roth during 2015 and paid tax on the conversion with your 2015 return, October 17, 2016 is the deadline for recharacterizing the conversion, says Philip Lee, a certified financial planner at Financially In Tune, in Wakefield, Mass. "Recharacterization could save you money if your IRA has lost money since the time of the original conversion," Lee notes. "I'm not expecting this to be the case, as the equity markets have been strong this year, but it's worth looking into."
 - Be sure to max out your retirement savings - "I typically see self-employed individuals who often file on extension and max out to either their SEP IRAs or solo 401(k) plans," Lee adds. "Of course, it's too late to open a solo 401(k) account for the 2015 tax year, so tax filers may want to think about establishing a solo 401(k) account before December 31, 2016, for contributions to be made for calendar year, 2016."
 - Don't go it alone - Sitting down with online or store-bought software to figure out your taxes right before the deadline is a bad idea, says Abby Eisenkraft, an accredited tax advisor at Choice Tax Solutions, In Melville, N.Y. "You don't study tax law, and likely you have no knowledge of the updates and changes, and you're likely going to answer questions you don't even understand," Eisenkraft says. "If you have no choice but to do it yourself, use the experience and be proactive for next year. The end of October through December would be a good time to interview competent tax help and find someone who you feel is a good fit for your tax situation. Also, have them review your 2015 return in case there are mistakes to fix."
 - Don't forget to tax-deduct premiums paid for long-term care insurance policies - "Tax filers are allowed to deduct qualified long-term care insurance premiums, up to the following annual amounts," says Scott Tucker, founder of Scott Tucker Solutions, Inc., in Chicago.
Age 40 or under - $380
Age 41 to 50 - $710
Age 51 to 60 - $1,430
Age 61 to 70 - $3,800
Age 71 or over - $4,750
"Filers should see IRS publication 502 for complete information, and should also consult their tax professional," Tucker adds.
 - No matter what, file those taxes - One of the worst moves financial professionals see taxpayers make is not filing the return if they owe a balance they cannot pay, says Eric Green, a partner at Green & Sklarz Law Firm, in New Haven, Conn. "So many people do this - they think if the IRS doesn't know they owe money, then the agency can't come and hammer them with liens and levies," he says. "Nothing can be worse. The IRS. adds a quick 25% failure to file penalty, on top of the 25% failure to pay penalty they will already have, and they risk potential criminal charges of willful failure to file a return. Get the return filed and, when the bill comes, call the IRS and work out a payment plan."

That's all good advice, and it's advice well worth taking, considering October 17 really is the last chance for tax filers to balance their obligation with the IRS.