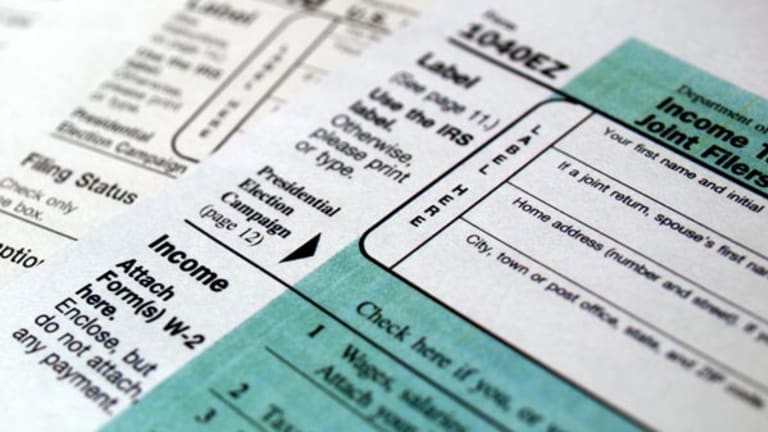 Tax Tip: When to Deduct Medical Expenses
You'd be surprised which health-related expenses the IRS allows you to deduct, as long as you were following doctor's orders.
NEW YORK (MainStreet) – Believe it or not, when it comes to deducting medical expenses, your doctor is more important than the IRS.
You can claim a medical deduction on Schedule A on any amounts you paid out of pocket for the "diagnosis, cure, mitigation, treatment or prevention of disease or for the purpose of affecting any structure or function of the body."  This includes costs related to psychological or emotional disorders as well as physical disorders.
Basically, if a doctor prescribes it to treat a specific medical condition or physical or mental disorder, you can deduct it.
It may sound surprising, but through the years a medical deduction has been allowed for at least the following conditions when prescribed by a doctor:

The "additional" costs of special food products to alleviate a specific medical condition
Clarinet lessons to treat a dental condition
Commuting to work when employment was prescribed as therapy for a medical condition
Lead paint removal if a child has been poisoned from eating the paint
Lamaze and other childbirth preparation classes
A mattress and board to alleviate an arthritic condition
A reclining chair for a person with a cardiac condition
Therapeutic swimming costs
A trained cat to provide an alert of unusual sounds for the hearing impaired
A wig for the mental health of a patient with hair loss caused by disease

Neither the medical practitioner prescribing the treatment nor the method of treatment prescribed has to be approved or sanctioned by the American Medical Association to claim a tax deduction, as long as the practitioner and treatment are valid within the patient's religious or cultural context. Deductions for treatment by Christian Science practitioners and Native American medicine men have also been upheld by the IRS and the courts.
As we approach tax day, be sure to visit MainStreet's Tax Center, which is frequently updated with tips on how to reduce your tax burden and maximize your refund!