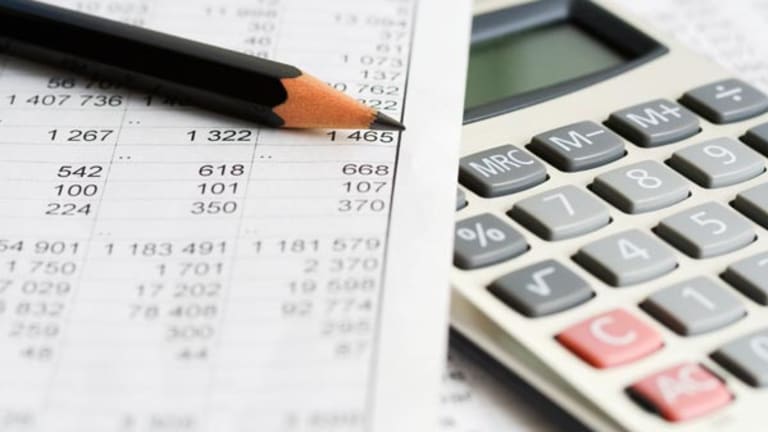 Tax Savings For Retirees
In a down market, retirees can take advantage of myriad tax breaks.
In a down market, retirees can take advantage of myriad tax breaks.
By Dave Carpenter — AP Personal Finance Writer
CHICAGO (AP) — Retirees reeling from the impact of the stock market's ruinous slide can take some solace from recent tax-law changes to help minimize their losses.
While the new options are no cause for wild celebration, taking advantage of them offers the chance to save on taxes in 2009 and regain some control over one's finances.
"Even with the market having gone down, you have the ability to cut some of your losses by using tax breaks," said Mitch Franklin, assistant professor of accounting at Syracuse University. "That can make your investment losses maybe a little less painful."
The biggest break for seniors is the one-year suspension of the required minimum distribution (RMD) rule, which Franklin called "a bit of light in this doom."
The rule mandates that those age 70½ or over take a specified amount of money out of their IRA, 401(k) or similar retirement accounts annually. The total is based on their age and account value at the end of the previous year. But legislation passed by Congress late last year temporarily waives the whopping penalty for failing to take out the money: normally 50 percent on the amount that should have been taken out.
That gives seniors flexibility on how much to withdraw from their retirement accounts. They could choose not to touch their account and give their balance time to recover from the market downturn. They could take out whatever they need to help get by. Or they could take a distribution and just sit on it — getting it out of the account in order to lessen next year's required withdrawal.
Experts say those with enough income from other sources should try to keep withdrawals as small as possible this year to avoid locking in stock losses now.
The suspension of the RMD is "certainly a meaningful benefit, particularly during times like this," said James Wagner, president and chief executive officer of Trust Administration Services, a San Diego-based retirement services firm.
Jim Fliege of Irvine, Calif., welcomes not being required to withdraw another $35,000 from his IRA, as he did last year. He hopes to capitalize on the waiver by taking out less this year.
Fliege, 77, has the flexibility because it supplements other income: his wife Elsie's pay as a CPA, his Social Security and a pension from his 40 years as an engineer at McDonnell Douglas Corp.
Not drawing down the IRA will help the account last longer into the future.
"I'm trying to avoid, as much as I can, using it this year," he said. "But there's no way I can completely avoid it. At least I'm not forced to take anything out."
As retirees prepare their 2008 returns and do tax planning for the year ahead, here are other tips to consider for potential tax savings:
— USE CAPITAL LOSSES: Be sure to use investment losses to offset any realized capital gains. Any losses exceeding $3,000 are carried forward and can be applied toward future gains.
Dick Dervan, a retired banker from Palm Coast, Fla., sold 3,000 shares of JPMorgan Chase & Co. that he had acquired at various prices over the years at about $44 last year. That trimmed what would have been a sizable tax bill while still allowing him to hang onto most of the investment's value before the stock fell to $15 this year.
"I would be much happier if it had gone to $100 a share," the 62-year-old Dervan said. "But certainly this helped me out on the tax bill."
— ANALYZE STANDARD VS. ITEMIZED: Most retired taxpayers choose the standard deduction of $5,450 if they are single or $10,900 if they are married, according to California tax attorney Roni Deutch. But it's worth taking the time to analyze whether the standard or itemized deductions come out ahead for you in any given year.
Deutch says too many seniors make the mistake of leaving deductions on the table because they are not familiar with basic tax laws.
Yet there is one added incentive to go the simple route this year. An extra standard deduction gives a break to people who own their own homes and no longer have a mortgage, as is the case with many retirees. Individuals can claim up to $500 and married couples as much as $1,000.
— DON'T MISS DEDUCTIONS: Retirees who do volunteer work should remember to record all unreimbursed, out-of-pocket expenses incurred, as they may be able to deduct them. They also can deduct for miles driven to and from any charitable work.
Retirees who have given items to a charity that fits the Internal Revenue Service guidelines can claim their wholesale value as a tax deduction. Dervan and his wife Jo earned close to $10,000 in deductions for donating furniture, their second car and many other items in the process of moving to Florida from New Jersey last year.
— FREE COUNSELING: AARP offers free volunteer tax help at more than 7,000 locations through its AARP Tax-Aide program, which gives special attention to those 60 and older. To find a Tax-Aide site, visit www.aarp.org/money/taxaide.
— WATCH OUT FOR A SOCIAL SECURITY TRAP: Jackie Perlman, tax analyst at H&R Block, says those who are at or near age 62 can fall into a tax snare.
"If you're laid off from work, especially in these times, you might say, 'Oh, I'll just start taking Social Security,'" she said. "But it can be a pitfall if you're planning on working again."
First of all, she said, if you go back to work you're going to have to give some of that income back. Also, your benefit will be reduced from what you would have gotten by delaying it until full retirement age, which is 66 for those born from 1943-54.
So think carefully before you retire and start taking Social Security at 62.
The most important tip of all is to know what the tax laws are, according to Perlman. Several pieces of legislation within the last year have affected retirees, and knowing about them can make a big difference. The IRS summarizes the highlights of recent tax changes for individuals and for retirement plans in particular at links cited under 'Frequently Asked Questions' on its Web site.
"People often act based on something their neighbor told them," she said. "Make sure you know what the actual laws are. Make your decisions based on having the facts."
___
Comments or questions to retirementtoday@ap.org
___
On the Net:
Internal Revenue Service at www.irs.gov
AARP at www.aarp.org
H&R Block on tax tips and taw-law changes at www.hrblock.com/taxes/tax_tips
Copyright 2009 The Associated Press. All rights reserved. This material may not be published, broadcast, rewritten or redistributed.