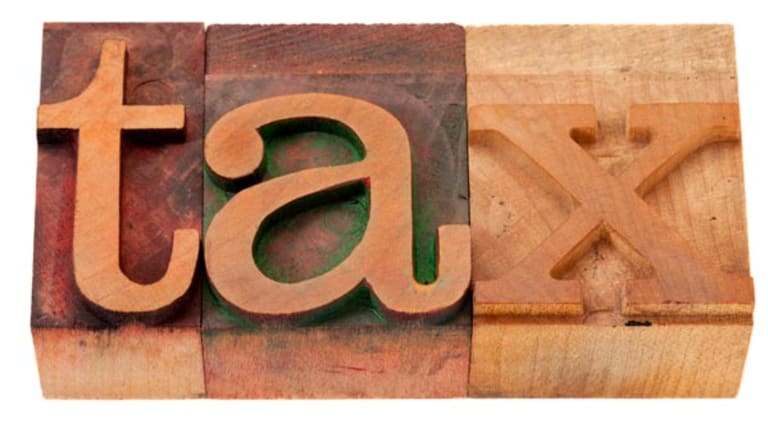 Tax Q&A: Tackling Trader Elections
Seeking trader tax status raises numerous issues but can result in big savings.
Editor's Note: Tracy Byrnes will be answering questions throughout the tax season to help guide you through your return. Please send her an email to ask a tax-related question. She will pick a few each week to answer for all of our readers.
In your opinion, would a stockbroker be able to qualify for trader status if he is also a trader for his own account? -- E.L.
Tracy Byrnes
: In theory, yes -- but you need to be very confident about your decision.
As a refresher, some of the key qualifications for electing trader status on your tax return are:
You trade for your own personal account. And you must do the trading yourself. You can't hire someone to do it for you, nor can you trade for someone else.
You make your living off your trading. It's not just something you do at lunch or in your spare time.
You trade to take advantage of market swings. A trader holds securities for a very short period of time, around 30 days.
You trade on the basis of technical, rather than fundamental, factors.
Your biggest concern will be proving that you make a living from your trading. If you get fat bonuses from your day job as a stockbroker, the IRS is never going to believe your decision.
But if you can prove otherwise, then go for it. (For more on the trader election, check out
last week's column.)
I have a couple of questions related to the trader election. Is your trading account now considered a business? Would your mark-to-market gains be subject to the obnoxiously high self-employment tax? Would you then want to file a Schedule C? -- J.N.
If you believe you qualify for the trader election, then trading will most definitely be considered your business. So you'll need to fill out
Schedule C -- Profit or Loss From Business
.
Filing as a trader is a bit challenging, though, because there isn't a box to check that says, "Hi, I'm a trader!" The IRS just deduces it according to the way you prepare Schedule C and
Schedule D -- Capital Gains and Losses
. So let's walk through the process.
First, report all your gains and losses on Schedule D the way you normally would, so your gross proceeds from sales tie into the Form 1099s you got from your broker.
If you have a ton of trades from 2005, it's not entirely necessary to rewrite them all on Schedule D. As long as you have a schedule that's
very
similar to Schedule D, you can write "see attached schedule" in column (a), and attach the schedule to the back of your return, says Janice Johnson, founding chairperson of the New York State Society's of CPAs' taxation of financial products committee.
But it has to include all the information that's on Schedule D. "The IRS is on the warpath about this," says Johnson.
In the past, traders with hundreds of trades were able to get away with writing "schedule available upon request." But no more. The IRS wants to see the detail. So if you didn't keep a scrupulous schedule in 2005, be sure you do so in 2006. (The only downside to attaching your schedule is that you won't be able to electronically file your tax return.)
So either work through the form until you get to line 15 (total net gain or loss) or just fill in the grand total from your schedule on line 15.
Now you'll need to transfer that final number to line 1 (gross receipts) on Schedule C, so you'll need to make the balance on Schedule D zero.
Here's how. Say you have a net gain of $10,000. Under line 15, show that amount as a negative number so your Schedule D balance is now zero. (If you have a loss, show the amount under line 15 as a positive number.) Then write "Section 475 election to Schedule C" next to the negative amount.
From here, move to Schedule C.
The top of the form asks for your business code on line B. Because there isn't a code for traders, just choose the code for "other financial investment activities," which is 523900.
Now report your net gain or loss from Schedule D (in our example, the $10,000 gain) on line 1 of Schedule C and write "Section 475 election from Schedule D" on the line before the amount. Note that there isn't a box to check indicating that you're electing to mark to market your trades. But the IRS can figure this out by the way you're filling out these forms.
Now here's some good news: Normally, you must pay self-employment tax on all income onSchedule C. But in this case, you don't. It's an additional perk of having trader status in the eyes of the IRS.
The bad news is that you don't qualify for a Keogh, a retirement plan that covers self-employed people, and you don't pay into the Social Security system, so you're on your own for retirement.
It sounds to me like I still don't want to elect for trader election in 2006 since I don't havelarge losses, nor do I hope to have large losses in the future. It seems like the ability to writeoff unlimited losses is the only advantage of the trader election. -- C.D.
Granted, the ability to declare an unlimited amount of losses is a big perk to electing traderstatus. But there are other benefits.
As a trader, your trading-related expenses are now considered ordinary business expenses andare 100% deductible on Schedule C. (In fact, you can take the standard deduction and still deductall your trading expenses on Schedule C.) Remember, ordinary investors can only deduct investment expenses in excess of 2% of their adjusted gross incomes on
Schedule A -- Itemized Deductions
. So that's a big bonus for traders.
In addition, any investment interest expense related to your trading business is 100% deductible as a normal business expense on Schedule C. For investors, this expense is deductible only against investment income and is reported on Schedule A.
Also, you can take a home office deduction for your trading activity. An investor cannot. In fact, traders should take the deduction as a way of proving trader status. That means filing
Form 8829 -- Expenses For Business Use of Your Home
, but it's worth the trouble.
Here's a list of more deductible trading expenses:
Accounting fees
Books, tapes and video courses on investing
Calculators
Costs of collecting interest and dividends
Tax advice
Home computers and software
Data-retrieval services
Interest expenses
Legal fees
Salaries
Subscriptions
Home office deductions
It's important to make sure you don't try to deduct nontrader expenses. If, for instance, youuse
RealMoney.com
for your trading
and
investing accounts, the cost of the subscription should beallocated between the two. The IRS will take notice if it believes the allocations are off. Consider keeping a record of the amount of time you spend on each account.
So if you can prove you're a trader, there are plenty of advantages.
Tracy Byrnes is an award-winning writer specializing in tax and accounting issues. As a freelancer, she has written columns for wsj.com and the New York Post and her work has appeared in SmartMoney and on MarketWatch. Prior to freelancing, she spent four years as a senior writer for TheStreet.com. Before that, she was an accountant with Ernst & Young. She has a B.A. in English and economics from Lehigh University and an M.B.A. in accounting from Rutgers University. Byrnes appreciates your feedback;
to send her an email.