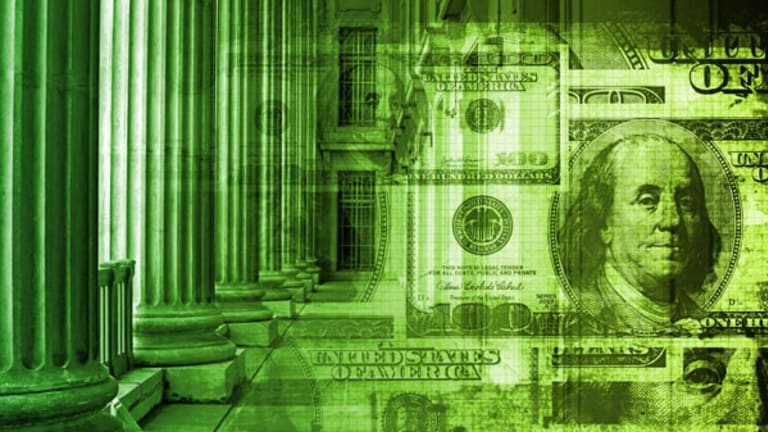 Tax Prep: What to Do Before 2010
It may seem an odd time of year to think about your taxes. But taking some steps before Dec. 31 can help minimize the amount you'll owe.
By Eileen AJ Connelly, AP Personal Finance
NEW YORK (AP) — It may seem an odd time of year to think about your taxes. But taking some steps before Dec. 31 can help minimize the amount you'll owe or maximize your refund.
The tax code has a few new items this year including the well-publicized first time homebuyer's credit and a sales tax credit for new car buyers. There's also time to use more traditional strategies for maximizing deductions and minimizing income to lower your tax bill next April.
Here are a few tax-smart moves you can make:
1. Check your withholding.
The "Making Work Pay" credit included in the stimulus bill last spring put a little more money in your paycheck but it may also drive up your tax bill. Designed to get money flowing into the economy, this credit reduced the amount of tax withheld from paychecks.
But if you are a high-income earner, you typically owe taxes or you usually get just a small refund, you should check to make sure you're having enough tax withheld while there's still time to adjust it if necessary.
The $400 credit ($800 for married people filing joint returns) starts phasing out for people who earn $75,000 ($150,000 for joint filers.) For those taxpayers, along with people who ordinarily owe taxes, the boost could translate into a higher tax bill, so it's worth doing some quick calculations to see if you should adjust withholding for the rest of the year. There's a calculator that will help you figure out if you need to adjust withholding on the IRS Web site. You'll need a recent pay stub and your last tax return to do the calculation.
Workers must pay at least 90% of their required withholding before the end of the year to avoid paying a penalty.
Withholding adjustments can also help those who pay estimated tax avoid underpayment penalties. It's better to spread out tax payments by withholding a portion of each paycheck than by trying to make a big lump sum payment for the fourth quarter, said Harris Abrams, senior tax analyst for Thomson Reuters. Making a big fourth-quarter payment may not shield you from an underpayment penalty, he noted.
2. Maximize your credits and deductions.
If you plan to buy a house before the year is out, try to set the closing date before Dec. 1 to qualify for the first time homebuyer's credit.
The name of the credit is slightly misleading — anyone who has not owned a home in the last three years is eligible to claim the $8,000 credit, as long as the purchase is completed before Dec. 1.
The credit may be claimed on a 2009 return when it's filed next spring, or a homebuyer can amend a 2008 return and get the credit right away.
There is a bill pending in Congress to extend the credit to Oct. 1, 2010, but it has not yet been voted on.
Prospective car buyers can also benefit from making a purchase before the end of the year. Sales tax paid on new cars that cost up to $49,500 is deductible, and there are still credits available for certain hybrid and electric cars.
Credits are also available for certain energy efficiency improvements to homes. Installing efficient insulation, windows, doors, roofs, heat pumps, hot water heaters or boilers can produce a credit of up to $1,500. This credit will last through 2010. Additional credits are available for up to 30% of the cost for installing solar, wind, geothermal or fuel cell equipment.
There's also still time to maximize deductions for medical expenses. A deduction is allowed for total medical care expenses that exceed 7.5% of adjusted gross income. If you're close to that point, it makes sense to schedule planned elective surgery or other procedures before the end of the year. New eyeglasses and prescriptions qualify so if you're close to the threshold, accelerating purchases into this year can help, advised Dustin Stamper, manager for the national tax office of Grant Thornton.
3. Give to charity.
Charitable contributions can only be deducted if you have receipts to back them up, so money dropped in the collection plate is not longer deductible. If you are missing a receipt, now's the time to track it down.
Taxpayers who are 70 1/2 or older can contribute up to $100,000 from their IRAs directly to charity without having to claim the money as income. There's no tax deduction for the contribution, but since it's not counted as income, it can help you avoid increasing your adjusted gross income to a point that triggers limits on other deductions, said Maureen McGetrick, tax partner with BDO Seidman.
4. Review your flexible spending accounts.
If your employer offers a health flexible spending account, you should take advantage of this opportunity to get tax-free reimbursement for out-of-pocket medical expenses, including nondeductible costs like nonprescription medicines and first aid supplies.
Review your spending so far this year, and make sure you're contributing enough to cover your expenses for 2010 if you are enrolled in an FSA. Now is likely the time to sign up, as most plans have open enrollment periods late in the year.
Some companies also offer dependent care FSAs, which are used to pay for expenses related to caring for children or disabled dependents. In some cases, a dependent care FSA can mean bigger tax savings than claiming the child care credit.
One important thing to remember is that both types of FSAs require you to spend all the money in them before the end of the year. "You don't want to lose any money that's in there," said Abrams, of Thomson Reuters.
5. Convert your traditional IRA to a Roth IRA.
While the stock market has recovered some of its losses from the past year, it's still down significantly, so now may be a good time to covert a traditional IRA to a Roth IRA.
In a traditional IRA, the money is tax-free when deposited, but taxed as income when withdrawn. Roth IRAs work the opposite way, with tax paid upfront while withdrawals go untaxed.
So if you have a lower balance in your traditional IRA now, and you convert it to a Roth, you'll pay lower taxes than if you wait to convert when the market has fully recovered. McGetrick explained. Since most tax experts expect tax rates to rise in coming years, there may even be a double benefit in converting now.
6. Defer income, if possible.
If you expect a year-end bonus, asking your employer to cut the check in January could reduce your income and keep your taxes lower. Abrams noted that this only works if you can defer receiving the bonus, not if you simply wait to cash the check until January.
Copyright 2009 The Associated Press. All rights reserved. This material may not be published, broadcast, rewritten or redistributed.
—For the best rates on loans, bank accounts and credit cards, enter your ZIP code at BankingMyWay.com.