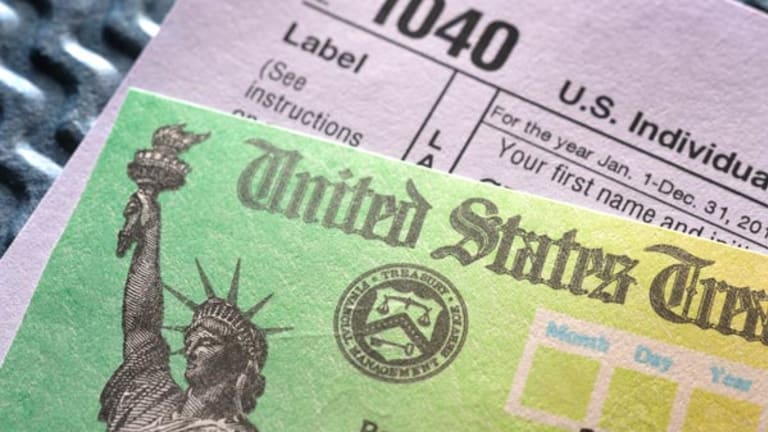 Tax Holidays May Be Too Little, Too Late
Retailers will spend back-to-school season banging.
Retailers will probably spend back-to-school season banging their heads against the chalk board.
Dwindling consumer spending along with small businesses' weakened confidence in the economy already threaten to put a dent in Tax-Free Weekend 2010 — not in consumers' wallets, as retailers had hoped.
The incentive is organized by state governments and temporarily eliminates sales tax from designated purchases. Typically it occurs on the weekend, running Friday through Sunday.
Here's a list of states still running their back-to-school tax holidays.
Connecticut (Aug. 15-21)
Florida (Aug. 13-15)
Illinois (Aug. 6-15)
Maryland (Aug. 8-14)
For states which have already had their tax-free weekends, results have been a mixed bag. In North Carolina, shoppers happily saved on sports and recreation items costing $50 or less, but in Georgia, where shoes and brand name denim were among the top-sellers, apparel fared poor overall.
According to the Atlanta Journal-Constitution, "John Heavener, president of the Georgia Retail Association, fears state legislators may think twice about the back-to-school exemption at a time of significant sales tax declines and tight budgets." 
This comes as no surprise given the findings outlined in the National Retail Federation's 2009 Back to School Consumer Intentions and Actions Survey. According to the survey, "four out of five Americans (85%) made some changes to back-to-school plans ... [with] 49.6% planning to spend less overall and 11.4% saying children will cut back on extracurricular activities or sports."
Shoppers, especially parents preparing their kids for the upcoming school year, also have personal reasons to be less than thrilled with the tax break. First of all, the holiday might be arriving too late for most American shoppers. Many children re-entered the classrooms in early August, precisely when many of the tax breaks kick in.
Tara Trower, a writer for Statesman.com's Mama Drama blog, gave a litany of reasons why she's annoyed by the so-called "holiday," citing poor timing first.
"With the three-day shopping bonanza scheduled for Aug. 20-22 (the weekend before school starts statewide), the holiday falls pretty late in the back-to-school game," Trower writes. "Many shopping-savvy parents have already scoped out school supply lists and stockpiled 25-cent glue and summer clearance items marked 30 to 50 percent off retail."
Additionally, the savings themselves aren't particularly impressive. For example, in Texas the sales tax rate is only 6.25%, and in North Carolina it is only 5.75%.
"Saving $8 per $100 purchase isn't much of an incentive to risk coming up short on needed sizes or supplies," Trower says, "especially when there are better deals to be had in late July and early August."
Another cause for parental ire might be the arbitrary list of what is tax exempt and what's not. In Texas, most clothing and school supplies are exempt, however sports and fashion accessories ranging from helmets and safety gear are not.
How much are you planning to spend on school supplies this year? MainStreet has the scoop on how much they cost families annually.
—For the best rates on loans, bank accounts and credit cards, enter your ZIP code at BankingMyWay.com.