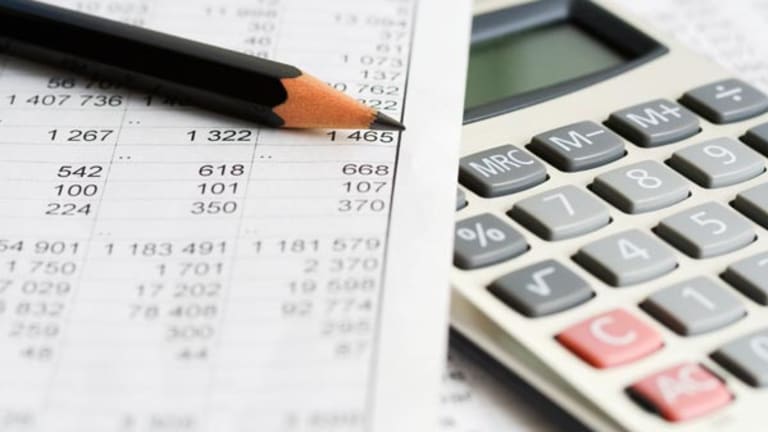 Tax Filers Seek Less Help From IRS
Despite placing less value on the IRS's assistance programs, taxpayers are likely to be heartened by the government's planned crackdown on paid preparers.
WASHINGTON (TheStreet) -- Despite placing less value on the Internal Revenue Service's assistance programs, taxpayers are likely to be heartened by the government's planned crackdown on paid preparers, according to an annual survey of attitudes by the Internal Revenue Service Oversight Board.
The Oversight Board, created by Congress in 1998 to serve as an impartial watchdog, has been surveying taxpayers annually since 2002. This year's report was based on 1,000 interviews conducted in August, evenly split between men and women.
The IRS expects the number of people filing electronically to top last year's record of 95 million. While people still want assistance to be available in person and by phone, they're relying on it less.
Compared to 2008, there was an eight point drop to 70%, among those who felt a toll-free telephone number to answer questions is "very important." That decrease comes despite ongoing concerns within the IRS, and among watchdogs, that such assistance would be unable to meet the demand from taxpayers seeking guidance about new and extended tax credits.
There was a similar drop in taxpayers' attitudes from 2008 levels about one-on-one assistance, such as the help provided by IRS representative at regional offices. An increasing number of people said they would be more likely to seek advice on a Web site.
One might assume that in an age of at-home and online tax preparation software, the need for such assistance has dwindled. However, the board says past customer service failings, including complaints about long wait times and unanswered calls, might have soured potential users.
"
We speculate that toll-free telephone service has such an important role in affecting taxpayers' attitudes about IRS service that
it may influence taxpayers' attitudes toward other IRS service channels, such as visiting a Taxpayer Assistance Center or using its Web site," the report reads. Only 10% of those surveyed said the IRS put too many resources toward customer service rather than enforcement activities.
Though the initiative was announced after the survey was conducted, participants are likely to applaud the IRS's plan to regulate paid tax preparers. Last month, the IRS said it would register most of the estimated 1 million people who provide tax preparation services by the 2011 tax season. Testing would be required as part of a certification process.
This year's survey found that 78% of respondents say it is "very important" that return preparers meet standards of "ethical behavior" and 73% believe it is very important that tax preparers meet competency standards.
"Requiring tax preparers to register and verify their competency may be one of the most important steps the IRS has made in the tax system in our lifetimes," Paul Cherecwich, chairman of the IRS Oversight Board said in a statement. "A tax return prepared improperly or fraudulently can have negative ramifications for years for an unsuspecting taxpayer. It's clear from the Board's survey that Americans know that."
The current batch of respondents said the fear of being audited influenced their filing decisions them more than ever. When asked what motivates them to file their taxes honestly, 63% said that the fear of an audit had either "somewhat of an influence" or a "great deal of influence."
Though they may fear audits more, not all of the respondents are shying away from cheating. The survey showed a modest increase, from 6% to 9%, in the number of people who consider it acceptable to cheat on their taxes "a little here and there." Four percent said it was acceptable to cheat "as much as possible."
-- Reported by Joe Mont in Boston.