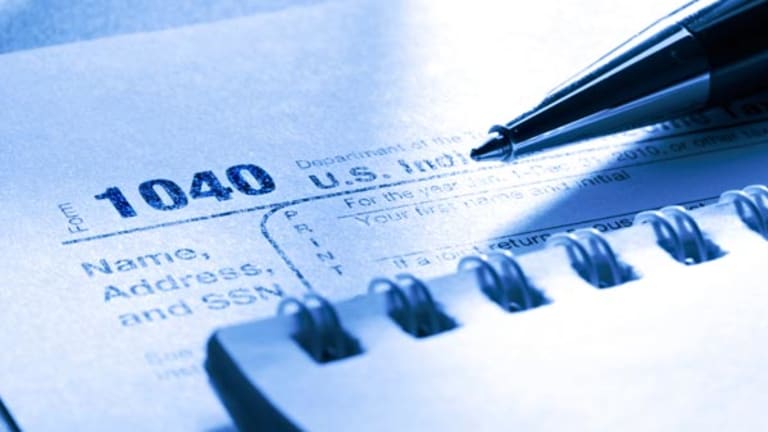 Publish date:
Tax Audit Horror Stories That Will Haunt Your Dreams
To fuel your healthy appetite for Schadenfreude, we bring you a selection of auditing nightmares.
To fuel your healthy appetite for Schadenfreude, we bring you a selection of auditing nightmares.
NEW YORK (MainStreet) — When we were kids, nightmares were all about monsters and zombies, but as adults, many of us are afraid of something much more mundane: tax audits.
Sure, the odds of being audited are low (around 1%). And yes, we know we're not supposed to have anything to worry about as long as our financial house is in order. But the mere prospect of a stranger snooping around our accounts and the sheer effort of marshaling all our records (if we even kept pristine records in the first place, that is), sounds very daunting.
Most of us have nothing to worry about. But to fuel your healthy appetite for Schadenfreude, we bring you a selection of auditing nightmares . . . so you can be grateful that Turbotax worked out so well for you in the past.
Tim and Tracey Kerin
This couple experienced the ultimate nightmare. According to Tim, the IRS agent outright lied about her findings, because she didn't have time to go through the estimated 4,000 pages of documents they provided.
The audit was about the pair's company expenses, and they learned a costly lesson: Their CPA hadn't correctly evaluated their expense categories and they'd signed off on the forms without reading them thoroughly.
"A lesson moving forward is that every business owner should spend time with their CPA and bring their Quickbooks in and go over every expense account to make sure it complies with the current tax laws," says Tim. "Also, you should visit your CPA on a regular basis and not just at tax time when the year is already closed out."
But it was the audit itself that took the biggest toll. During the process, Tim says, he and Tracey learned that "you can have the Taxpayer Advocate Service (TAS) step in to resolve issues."
They reached out and the TAS called on their behalf, which irritated the IRS agent further.
"She complained to our CPA and notated how upset she was on our forms," Tim said. "By us doing this we upset the IRS agent so she put the screws to us even harder and ignored the TAS. Our civil rights are now gone."
Just a couple weeks ago, Tim and Tracey met with the Deputy Chief Council of the House Small Business Committee on Capitol Hill to argue their case.
"The Deputy Chief Council responded that this is unfortunate," Tim recalls. "Tracey said, 'Unfortunate is when my cat gets hurt! This is criminal.'" To date, Tim says, the two of them have spent more than 30 months and $95,000 in legal and accounting fees to defend their companies in an expense audit. "We now have to spend an additional $15,000 in appeals to defend ourselves against the lies of the IRS agent."
Dr. Kathy Gruver, PhD, LMT, RM
"My husband and I were audited in 2010 and it was a nightmare," she says. "Ten weeks of sleepless nights, enormous piles of paper and a lot of swearing."
Her husband and she are both self-employed, and he's a wine, food and travel writer.
"Who knows if we were selected randomly or the IRS wondered why we were writing off thousands of dollars of meals and wine," Gruver said. "The worst part of the experience was the unknown aspect of it. We went in incredibly prepared with an enrolled agent. I totally recommend that if you can afford it."
In the end, it turned out that Gruver had made a math error in reporting her income. The auditor seemed to appreciate that she was very upfront about that in the first few minutes.
"The auditor asked to see our mileage log and a few choice receipts and when he could see that we had proof of everything, he ended the audit after 40 minutes," Gruver said. "He told us what we owed, I paid and it was over."
What's the best way to handle a squirrels IRS agent?
"The thing to remember is they are not being mean, they are not picking on you, this is just the system we have in place," Gruver said. "Going in mad, belligerent or vindictive isn't going to help your case. Relax, breathe, get organized and good luck."
Joan Barthel
In 1986, freelance writer Joan Barthel endured an audit, as she explained to DailyFinance. The summer house her husband and she owned in Connecticut burned down the year before, so her husband claimed a deduction on their taxes. "Two agents came to our apartment in New York and came in like storm troopers, just big bullies," Barthel told DailyFinance. "They said, 'Your calculations were inaccurate and you owe $14,000.'"
The most galling part of the process was the way she felt as though the agents gruffly entered and assumed her husband and she were criminals who were intentionally trying to defraud the government. Part and parcel of that, they demanded an insane level of detail in her testimony: "I'm a writer, and the house was filled with books," she said. "They wanted the name and author of every book I lost in the fire. I was in tears. It was just horrible."
The IRS tacked on interested to the alleged debt, which was an additional burden on top of the casualty of the burned-down home. In the end, the Barthels settled for about $4,000, about $10,000 less than the IRS's original demand. That said, because the case lasted so long, they accrued $2,000 in interest alone.
Freddy Sherman
Sherman explained in an article for Yahoo his own nightmare.
"My problem started in 2006 when I was running my own business, which causes problems for a lot of people," he said. "Money comes in and you are responsible to report it and pay the correct tax, unlike a salaried job where the taxes are taken out before the money ever gets in your hands."
His big mistake was using the services of a not-very-good tax professional, an Enrolled Agent (EA) and not a Certified Public Accountant (CPA). Some EAs are great, but this one seriously mis-filed Sherman's taxes, vastly minimizing his tax burden beyond what it should have been.
After educating himself through his own research and making ample use of the IRS's phone line, he started to understand where the problems were on his return, hired a different CPA to redo them and tried to be as upfront as possible during his audit.
"I was direct and honest," Sherman writes. "I explained to the auditor what happened . . . I showed her how the overall totals were the same, but that my tax preparer had filed things incorrectly . . . I wasn't scared, I wasn't hiding anything, we just went through both years and the auditor never even checked individual receipts, we just went over my reports showing the totals spent in each category."
In the end, the auditor accepted his re-filings. He had to pay $4,000 in taxes due, plus penalties and interest in the amount of another $4,000.
"Had I just correctly filed and reported the income originally, I would have saved the $4,000 in fines and penalties and that's my horror story, that I listened to this alleged expert and it ended up costing my $4,000 too much," Sherman said. "After the audit, I communicated with the IRS and established a payment plan that I could afford and now make monthly payments."
--Written by Allison Kade for MainStreet