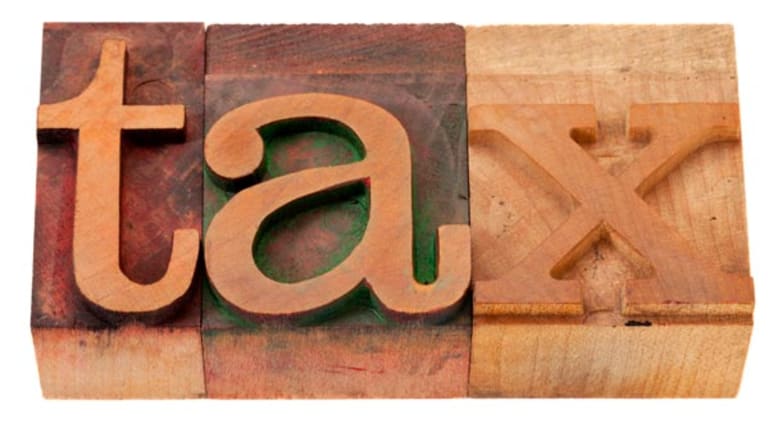 BERKELEY HEIGHTS, N.J. (TheStreet) -- Homeowners who suffered losses from storms such as Hurricane Irene can potentially claim the losses on federal income tax return.
The general rule is that casualty losses for your home, household items and vehicles are deductible for federal income tax purposes. An individual must file a timely claim with their insurance company, and in essence only the unrecovered loss after insurance proceeds and salvage value is tax deductible. The amount of loss for personal (nonbusiness use) property is the lower of the adjusted basis of the property or the decrease in fair market value of the property. (What is adjusted basis? For a home, it would be the purchase price plus any capital improvements made.)
Hurricane Irene did damage along the Eastern Seaboard, but those hard hit can file for some tax relief.
Personal casualty losses are reported on Form 4684 in Section A. Individuals who have suffered a casualty loss can also review Publication 584, a workbook on this topic. Business losses are also recorded on Form 4684, but in Section B, and are covered in their own workbook -- Publication 584B.
The casualty loss is calculated on Form 4684 as follows:
Take the lower of the adjusted basis of property or the decrease in fair market value; subtract insurance proceeds, salvage value and $100. What remains is the casualty loss.
Casualty loss minus 10% of adjusted gross income equals the deductible casualty loss.
Deductible casualty losses are transferred from Form 4684 and reported on Schedule A as an itemized deduction. Casualty losses are usually required to be filed in the tax year in which they occurred.
If the casualty occurred in a federally declared disaster area, more favorable rules apply to casualty losses. Some of the rules:
A casualty loss does not have to be taken in the tax year it occurred.
A casualty loss can still be used even if a taxpayer does not itemize by including it on standard deduction worksheet.
For the tax years 2007-09 the 10% of AGI rule was waived; in the 2010 tax year, the 10% of AGI rule was in effect.
To check whether a storm was declared a federal disaster area, check
FEMA's website
. It lists storms classified federal disaster areas.
Suffering a casualty due to a storm is a tough situation. Take advantage of any tax deductions to soften the blow.
>To submit a news tip, email:
.
RELATED STORIES:
>>Simple Ideas for Downside Portfolio Protection
>>Retirees Must Risk When Looking for Yield
>>Starting a Business? Review Tax Implications
Follow TheStreet.com on
and become a fan on
Michael Maye is the founder and president of MJM Financial Advisors (www.mjmfinadv.com), a registered investment advisory firm in Berkeley Heights, N.J. He is a member of the National Association of Personal Financial Advisors (NAPFA) and has been a speaker covering tax topics at NAPFA's national and regional conferences. Maye has also been a frequent contributor to the Star Ledger of New Jersey's "Biz Brain" and "Get With the Plan" articles. In addition to NAPFA, he is a member of Financial Planning Association, American Institute of Certified Public Accountants, New Jersey State Society of CPAs and the Estate Planning Council of Northern New Jersey.