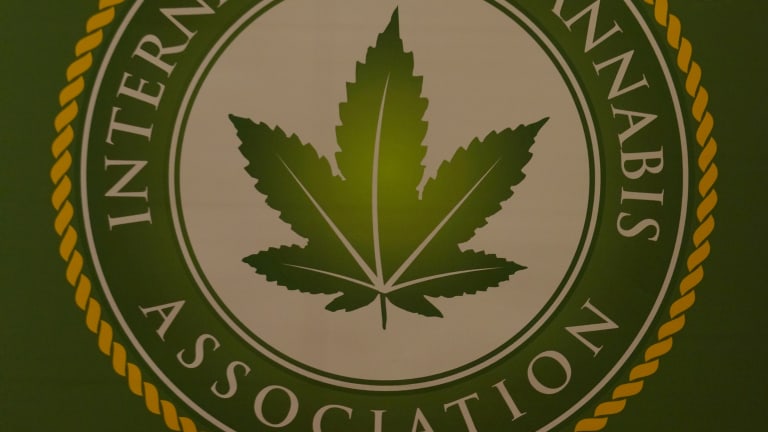 Staten Island Poised to Beat Manhattan for New York's First Pot Grow
This New York City borough is ripe to be the site of New York state's first pot grow
NEW YORK (MainStreet) — With Democratic New York State Senator Diane Savino strongly positioning Staten Island to host a grow outlet in New York, Vaporin Inc. is scouting the borough for locations to establish vape shops.
"Wherever grow and dispensaries are is a good place for us to sell our vaporizing pens and products," said Scott Frohman, CEO with Vaporin (VAPOD). "We also sell our vaporizers to people who want to switch from cigarettes so Staten Island is a possibility for a vape shop even before cannabis is rolled out."
The largely Italian enclave is the least populated of all five boroughs but the third largest when it comes to land.
"This combination means that there is potentially more land available for establishing a grow in Staten Island," said Leo Shalit, an attorney who specializes in marijuana businesses in New York.
Adequate space for a grow will be a significant factor that the State is expected to consider in evaluating a proposed grow application.
"With only 20 dispensaries throughout the state, the geographic location for patient access is very important," said Ron Smalley, president of Vista Green Consulting Group. "I anticipate between six and eight dispensaries in the New York City area."
Savino helped draft the New York Compassionate Care Act that passed this summer; however, when a grow license application will be available to interested entrepreneurs has not been announced by the Commissioner of the Department of Health.
"It is difficult determine the likelihood of where grows would be located until New York state publishes the application," Shalit told MainStreet. "The timeline will be contingent on how quickly the state moves in developing the industry as a whole and the specifics of the application process."
If a grow site were established in Staten Island, local residents would benefit from the creation of additional local jobs and an influx of new tax revenue. The Compassionate Care Act establishes a special fund to be known as the Medical Marihuana Trust Fund.
"Having access to more money will allow the borough to engage in additional public works projects, which will ultimately better their communities on the whole," Shalit said.
Staten Island is already equipped with some public facilities that would enable a medical marijuana grow to flourish.
"There are a number of health care institutions that have a presence on Staten Island including the North Shore Long Island Jewish Hospital and the politics and local zoning make it a good place to consider," said Patrick McCarthy, managing director with Mercury, a public affairs strategy firm in Albany. And because Staten Island is not as populated as Manhattan it is more likely to be approved.
"Manhattan is challenging, because grows and dispensaries cannot be located 1,000 feet from a school, daycare, church or playground," said Lisa Reid, senior vice president with Mercury, a public affairs strategy firm in Albany. "Staten Island and Brooklyn have a sizable amount of land that can house a grow unlike Manhattan, which is densely populated with 8 million people living in it."
In addition, Staten Island may have better rent rates than Manhattan.
"Finding a location that satisfies zoning restrictions will be very difficult in Manhattan," Smalley told MainStreet. "If a site is located in New York and is approved, it may not be the most convenient or safest location for the patients. It could be in a secluded industrial park that's not patrolled on a regular basis, have poor lighting or located in a distressed neighborhood."
-- Written by Juliette Fairley for MainStreet