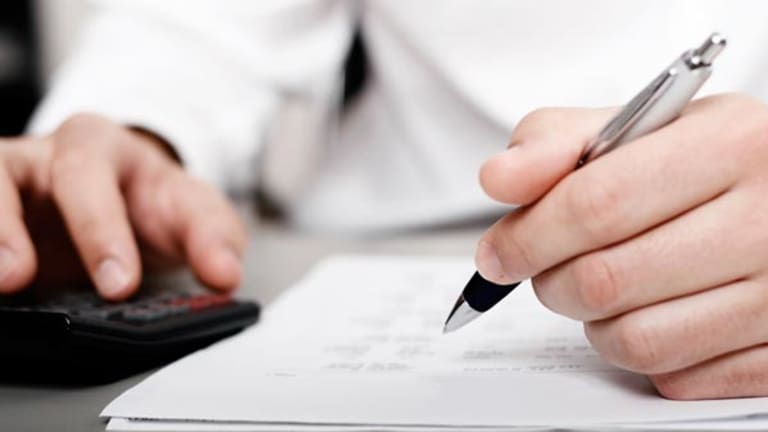 Save on Your Taxes for 2008
Minimize your final payments with these savings strategies.
Americans are fretting about possible tax increases that may soon seem inevitable with a Wall Street washout and troubled financial sector, but experts say there are ways to maximize your tax-benefits.
Being cognizant of individual eligibility for deductibles and credits is essential in today's market, explains Jackie Perlman, senior tax research coordinator with Tax Institute at H&R block. Education tax benefits and child tax credits are just two of the many ways to lower taxes. "Be aware of all of these and claim them," Perlman adds. Perlman advises people to look at IRS Publication 17 as a basic tax guide for taxes and deductions.
When it comes to taxes, deferring income and accelerating deductions, timing is everything, says Rob. S. Seltzer, a Beverly Hills, Calif based CPA. "Now, more than two years ago, people have to be [in tune] to their budgeting" and tax incentives, he adds.
Here are some places to look for savings.
401(k): Maximizing contributions to your 401(k) will not only benefit your retirement outcome, but will act as a tax incentive for 2008. Because 401(k) contributions are tax deductable, they lower your taxable income. "If your income is $50,000 and you put $10,000 in your 401(k), only $40,000 will be taxed," Perlman says. And if your employer matches your contribution, not investing is like leaving free money on the table. Even if you can't afford to max out your contributions, 401(k) investments should not be ignored. "Retirement should be a priority," says Seltzer. "Your kids can get loans for school, but you can't get a loan for retirement."
Property Taxes: Should you prepay your property taxes? The answer depends on whether you are subject to AMT, alternative minimum tax. Factors such as income level, personal exemptions and whether you itemize deductions can determine that, says Kaye Thomas, author of www.fairmark.com. "However, just one of these factors can make a person subject to AMT payments," he adds. Those most likely to pay the alternative minimum tax make between $60,000 and $700,000 annually, have several dependents and live in a high tax state like California or New York. Check out H&R Block's AMT Estimator to see if you may owe an AMT. "If you have exemptions under your regular income tax, your tax goes down," says Thomas. "The same is true for deductions for state and local taxes." But with AMT, you can't have deductions, and therefore, will not receive any benefits for paying your property and state taxes early. "If you can delay paying them until next year, you may even be in a situation where you're not subject to them anymore," he adds.
Charitable Contributions: Along with the general good of helping others, the gift of giving has tax benefits too. "If you're in a position to itemize, charitable contributions will lower your tax bills," says Perlman. Donate to a philanthropic organization, church, or disaster relief fund by the end of the year to get a deduction, says Seltzer, and make sure to get receipts proving your donations. And if you can't afford to pledge money for a cause, "you can clean out your attic or basement and donate to organizations like goodwill" for a tax deduction, Perlman says. These actions must occur before December 31to get tax benefits for this year.
Stocks: For taxpayers with stock losses over $3,000 - the capital loss limitation set by the IRS - deducting these losses will be an issue. But if clients have gains in other stocks, selling those would offset the losses. "It's an opportunity for taxpayers sitting in unrealized gains to liquidate those gains and break even [with the losses]," says Raffaele B. Mari, a CPA from Newport Beach, Calif. Selling stocks with gains by the end of the year can offset stocks that have decreased in value. "Selling these stocks before the end of the year will result in a tax deduction," says Mari. "And they can be repurchased next year," he adds. But buyers and sellers alike must observe the 30-Day Wash Rule, which disables the re-purchasing of a stock sold within the past thirty days. "It's a rule that prevents people from selling at a loss in December and buying back in January," says Perlman.
Equally important to these tips is the basic skill of organizing, which will pay off as April 15th comes around. It always comes sooner than we think!