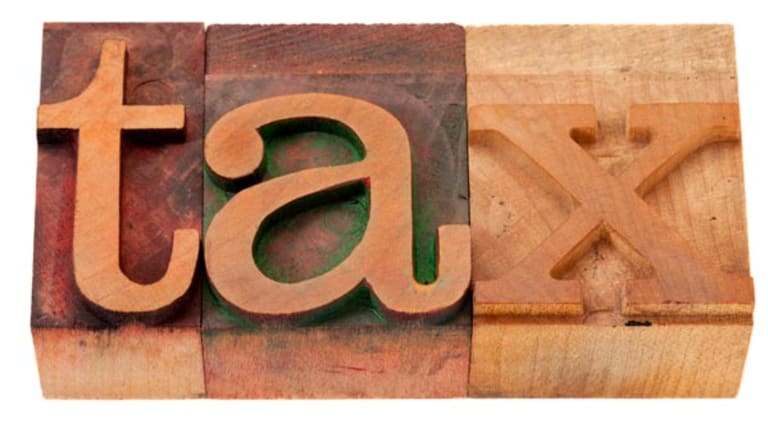 Rich Must Plan for Health Reform Taxes
Heading into 2013, any investment assets producing little or no current income will be the way to go.
Heading into 2013, any investment assets producing little or no current income will be the way to go.
High income earners will be subject to two new taxes starting in 2013 to help pay for health care reform, and they -- single people making more than $200,000 a year and couples filing jointly earning more than $250,000 -- need to get their heads around the rules so they can plan.
The first new tax is the Medicare surtax, which is surprisingly easy to calculate: Gross wages above the income thresholds are multiplied by 0.9%. The self-employed are subject to this tax as well.
The second tax is the Medicare Investment Income tax, calculated as the lesser of income over the $200,000 or $250,000 thresholds or unearned income. The lower of these two figures is multiplied by 3.8%. (The definition of "unearned income" is very broad. It includes interest, dividends, capital gains, annuities, royalties and rent. Excluded is tax-exempt interest and income from retirement accounts such as IRAs.)
I ran a 2013 federal income tax projection for a hypothetical high-income family in New Jersey with two children. I assumed wages of $1 million; rental income of $36,000; book royalties of $7,500; dividends and interest of $50,000; capital gains of $100,000; and investment income of $193,500.
These two new taxes would create $14,103 of incremental taxes for the family. The Medicare surtax would be $6,750 -- that's $750,000 multiplied by 0.9% -- while the Medicare Investment Income tax would be $7,353, or $193,500 multiplied by 3.8%.
The only way to avoid the Medicare wage surtax is to earn less than the income thresholds. The Medicare Investment Income tax, though, can be mitigated with some planning.
One solution is to use tax-exempt municipals in your taxable portfolio. (Given the uncertainty surrounding many states' financial condition, single-state overconcentration should be avoided.) A second idea is to manage your capital gain recognition, possibly by investing in ETFs rather than mutual funds. With an ETF, typically you will recognize a capital gain only when you sell your shares, while with a mutual fund's structure you can have a taxable gain even if you don't sell your shares.
Any investment assets producing little or no current income would be ideal for a taxable portfolio.
A final planning tip is to use asset location with your investment assets. Asset classes that generate taxable interest income and high dividends could be sheltered within deferred accounts such as IRAs or 401(k)s or in a tax-free Roth IRA. Without sheltering, high earners in 2013 will face a marginal tax rate on dividends of a daunting 43.4% -- the result of adding the 15% qualified dividend rate disappearing next year and the new 3.8% tax.
- Michael Maye is the founder and president of MJM Financial Advisors, a registered investment advisory firm in Berkeley Heights, N.J. He is a member of the National Association of Personal Financial Advisors (NAPFA) and has been a speaker covering tax topics at NAPFA's national and regional conferences. Maye has also been a frequent contributor to the Star Ledger of New Jersey's 'Biz Brain' and 'Get With the Plan' articles. In addition to NAPFA, he is a member of Financial Planning Association, American Institute of Certified Public Accountants, New Jersey State Society of CPAs and the Estate Planning Council of Northern New Jersey.
—For the best rates on loans, bank accounts and credit cards, enter your ZIP code at BankingMyWay.com.