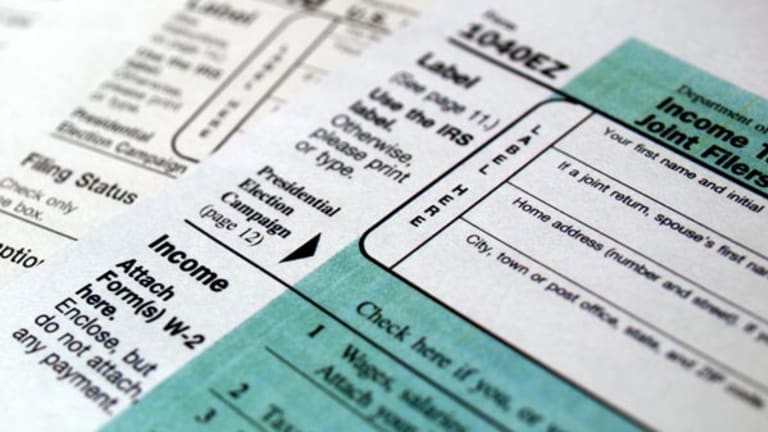 Report on PricewaterhouseCoopers Violations Has Some Critics
Several say the SEC's independence rules are archaic and in need of change.
Despite a very public and very stern
Securities and Exchange Commission
report that cited partners at accounting firm
PricewaterhouseCoopers
for violating auditor independence rules, some in the legal community say those very rules may need to be changed.
The study, released Thursday, showed three-quarters of the firm's partners surveyed at PwC failed to report they had investments affiliated with their clients, according to the study by Jess Fardell of
Lankler Siffer & Wohl
.
TSC
reported on this story earlier today.
"This report is a sobering reminder that accounting professionals need to renew their commitment to the fundamental principle of auditor independence," Lynn E. Turner, the SEC's chief accountant, said in a statement.
Yet, even observers who admit the consultant's findings are surprising also call the independence rules PwC is alleged to have violated archaic and in need of updating.
"These independence rules were written back in the 1930s, at a time when audit partnerships were true partnerships," says Roy Van Brunt, a director at
Teneyck Associates
, an accounting and litigation support firm in Washington, D.C.
For example, he said, if a
Deloitte & Touche
partner holds one share of GM, is it really an independence issue? Will it really affect his ability? However, on the other hand, if a partner in a small office with only a few public clients holds stock, then you might have issues, he said.
"Maybe it's not so bad if a partner's wife's 401(k) is invested in a mutual fund that he audits," Van Brunt suggests.
"No one will quarrel with the fact that you can't own stock in clients," says Amy Goodman, a securities regulation attorney at
Gibson Dunn & Crutcher
in Washington, D.C. "But I don't think this PwC action is particularly important."
PwC said the "vast majority" of the infractions in the consultant's report resulted from an "honest failure" to understand the importance of compliance or to understand the rules.
Edward Fleischman, a former SEC commissioner and now a lawyer at
Linklater & Paines
, says his reaction to seeing the SEC's new report on PwC's alleged independence violations was simply, "Wow."
"I immediately put that up on our internal bulletin board, which I don't do very often."
But Fleischman said the issue is nothing new.
"Independence of auditors has been an issue for 65 years," he said. "Ownership of client securities has been an issue for 66 years, before there was any SEC."
PwC said the report will be an embarrassment to the accounting firm, but immediately defended the integrity of its audits.
"These infractions of the independence rules, however unacceptable, did not in any way impair the professional objectivity and integrity of any of our audits," PwC Chairman Nicholas Moore and CEO James J. Schiro said in a letter to partners of the firm that was distributed Thursday.
"The issue is simple: We must be independent from the clients we audit. But within that simple idea lies a world of complexity," Moore and Schiro wrote.
Some of the violations were less direct, involving investments by relatives of PwC employees and securities issued by firms affiliated with PwC's clients. The consultant's report notes that it made no attempt to assess the impact of the violations on auditing services provided by PwC.
After the SEC issued a complaint last January citing employees of the firm's Tampa office for violating its independence rules, PricewaterhouseCoopers enacted strict new limits on investments, ordering 10,000 employees of the firm to divest themselves of investments in PwC client companies by Aug. 31. PwC later relaxed those rules after an employee outcry.