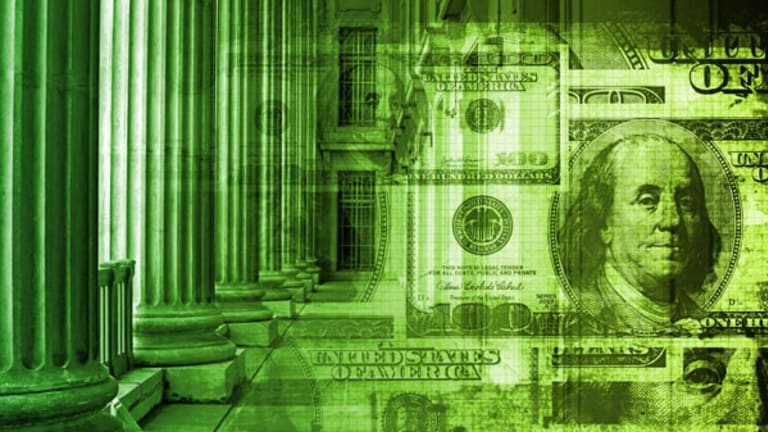 Quick, Simple Guide to Year-End Tax Essentials
What you do between now and New Year's Eve can have a huge effect on how you're feeling come April 15.
NEW YORK (MainStreet — As 2013 comes to a close, all of us are facing down our tax bills. Here on MainStreet we rounded up some expert advice from Dan Sudit of BMO Wealth Management Gordon Bernhardt CPA of Bernhardt Wealth Management and representatives from The Tax Institute at H&R Block to provide you with a little guide to year-end taxes planning. Here are 8 tips from the experts that can help you hold on to your hard earned dollars.
Retirement Plans: Start by examining your 401(k) or your Roth IRA. End-of-year contributions can reduce taxable income for this year that can in turn result in lowering your tax bracket. It can also reduce your exposure to either higher capital gains tax rates or the Affordable Healthcare Act surtax. Secondly, for those employees that time their contributions properly, they can maximize employer matches. This is free money. Lastly, it is an investment vehicle that provides tax-deferred compounded growth for a time later in life when your taxable income may be lower. For both tax years, 2013 and 2014, 401(k) contribution limits are $17,500. For those 50 and over, you can contribute an additional $5,500 totaling $23,000. For those contributing to traditional or Roth IRAs, the limits are $5,500 and for those over 50, $6,500. For those who are wary of the fluctuations in the stock market, these plans can also be invested in cash in most cases. It is best to seek the advice of a veteran advisor.
Pay Bills Ahead: Another great way to increase deductions is to make payments for large ticket items such as mortgages and tuition. This also works well for businesses. If there are expenses you know you are going to have to pay, cutting these checks ahead of time saves money in April.
Non-qualified deferred compensation plan: These plans are especially useful to the self-employed, owners of companies or those who maximized their retirement benefits. These plans defer payments while an employee is working for a company, and are paid out when they separate from the company, become disabled, etc. Additionally, with each deferral, you can elect different distribution dates. Often, individuals will time their distributions with their retirement or other significant hallmarks. Like a 401(k), this allows for compounded tax deferred growth. A significant distinction that must not be ignored is that these plans are not qualified and generally, unfunded. This means that those who participate in these plans are general creditors of the company and take on that risk. If the company were to file for bankruptcy protection, the certainty of those dollars could be compromised.
Review W-4: Many times W-4 forms are not filled out accurately, or they are never updated for life changes such as marriage or the birth of a child. Not having these deductions documented can cost money. An employer uses a W4 to determine how much income tax is withheld from paychecks. The amount of tax withheld is based on the number of withholding allowances an employee claims. Employees should adjust their withholding allowances when major life changes occur. The number of withholding allowances is generally close to the number of exemptions claimed on tax returns.
Charitable Contributions: Giving to your favorite charity is also a great way to celebrate the holiday season and get a deduction. However, how much of a charitable contribution is deductible depends on what you are contributing and what your income tax rate is. If you are contributing cash or marketable securities, you get to include dollar for dollar contributions on your schedule. If you are contributing used goods, generally it is their fair market value or their resell value. Those individuals who have higher income and whose Adjusted Gross Income (AGI) exceeds certain thresholds ($300,000 for joint filers in 2013) have their charitable contributions and other itemized deductions phased out. Note that charitable contributions do not reduce your tax obligation dollar for dollar either - they reduce your taxable income that would incrementally reduce your tax obligation.
Rebalance a stock portfolio: Disciplined investors should periodically rebalance their portfolios so that the investment strategy does not stray as a result of market movement. 2013 is a particularly good example of this. An individual who started the year with a balanced investment approach - say a 50% allocation to bonds and a 50% allocation to large cap domestic equities may find his portfolio to be more aggressive now than when the year started. When doing a rebalance, be mindful of tax implications - especially short-term capital gains exposure. Usually, we recommend that clients use significantly appreciated stocks to fulfill charitable bequests and use the cash they would otherwise have used for their charitable giving to repurchase those investments and reset the tax basis.
529 Education Savings Plan: For those with children, 529 Plans are tax-advantaged savings plan designed to help parents save for a child's college tuition. There are two types of plans -- pre-paid tuition plans and college savings plans. The first allows the purchase of tuition credits at participating universities. The second is a conservative investment usually in mutual funds that compounds during the child's life when the market is healthy.
Annual Gifts to Children and Grandchildren: Lastly, for those who are making annual gifts to children or grandchildren, if you have not used up the maximum annual gift tax exclusion amount of $14,000 or $28,000 if you give jointly with your spouse, now is a good time to make those gifts to children or grandchildren. This can be most beneficial to adults looking minimize their estate taxes. Giving these gifts tax-free to children and grandchildren is based on the benefits provided by the Uniform Gift to Minors Act (UGMA) and the Uniform Transfers to Minors Act (UTMA). Remember, if you gift appreciated stock to an adult child, when he sells it, any gain will be taxed at his tax rate.
--Written by Leigh Held for MainStreet