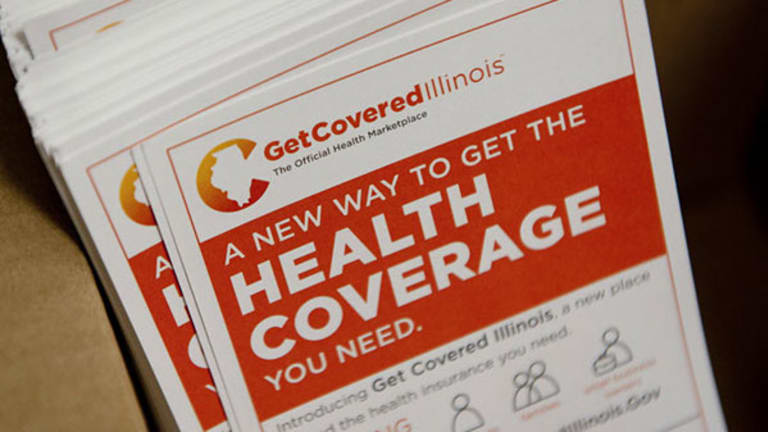 New Health Tax Form Proves Consumers Were Covered in 2015
A new tax form demonstrating proof of the purchase of health insurance for 2015 is not required to be mailed in when consumers are filing their taxes this year.
A new tax form demonstrating proof of the purchase of health insurance for 2015 is not required to be mailed in when consumers are filing their taxes this year.
While taxpayers do not have to include form 1095 when they submit their return, the document ensures that individuals met the Affordable Care Act's requirements that they purchased health care coverage. Tax penalties apply to consumers if they did not purchase coverage, said Nate Purpura, vice president of consumer affairs at eHealth.com, an online health insurance exchange based in Mountain View, Calif.
"By now, everyone knows that the Obamacare law requires most of us to have health insurance," he said. "What most people don't know is how the requirement to have coverage is enforced and what it can mean for your federal tax return."
The form, which can appear in three versions as 1095-A, 1095-B or 1095-C, depends on whether you bought coverage on your own, received tax subsidies or got it through an employer. Consumers who purchased insurance through one of the federal or state healthcare marketplace such as healthcare.gov will receive a 1095-A, while people who bought it from insurance companies will be mailed the 1095-B. Form 1095-C is mailed to people who received coverage from their employer or those companies with 50 or more full-time employees.
Tax Penalty
Consumers who only missed coverage for a month or two do not have to pay the penalty. Having a significant gap in health insurance coverage, which is reflected in your form 1095, means you should be prepared to pay the tax penalty of $325 per adult or the greater of 2% of your taxable household income.
The subsidies lowered the amount consumers paid each month for their premiums, making them affordable. Consumers need to determine whether the advanced tax credit payments they received were too little or too high, based on their income and other filing details, said Ryan Saltz, a licensed tax professional with Tax Defense Network, a Jacksonville, Fla.-based tax resolution company.
"Alternatively, you may not have taken advanced payments and might need to determine how much you should be getting back in the form of a premium tax credit," he said. "You may find that filing a tax return is cumbersome, tedious and complicated. The good news is that there's an excellent chance that these forms will have little impact on your actual filing experience."
A 1095-A must be filed with an individual's personal income tax forms to adjust any tax credit payments or claim any premium tax credits that may be due, said Dorothy Miraglia-King, EVP of Engage PEO, a Fort Lauderdale, Fla. human resources outsourcing organization.

Lost or Missing 1095
If you still have not received a 1095 form or threw it out by accident, contact your insurance company or the government exchange in your state or your employer.
Individuals can also access them online through the federal or state marketplace where the coverage was purchased from, said Noah Lang, CEO of Stride Health, the San Francisco health insurance exchange company.
"If you can't find your 1095 or your state exchange doesn't offer it online, call your marketplace directly and ask for it," he said. "Some state exchanges have experienced delays in reporting in the past."
The form is merely a reference document to help taxpayers determine whether or not to check the full coverage box on their tax form, said Amanda Lannert, CEO of Jellyvision, a Chicago employee benefits communication technology.
"The 1095 seems confusing, but really it's just a proof of insurance document meant to help employees know for sure whether or not to check one box on their 1040," she said. "The better companies can get that across, the fewer freak-outs they'll be dealing with the next few months."
The form does not have to be mailed with a tax return, just as many other tax-related forms aren't sent with a return, said Rob Butler, CEO of Maestro Health, a Chicago-based employee health and benefits company.
"We assume the IRS will electronically match forms against tax returns, just as they do with other forms such as a W-2 or 1099," he said. "But in this case, they will look for a lack of supporting forms for tax filers who claim to have had qualifying coverage."
If you have not received the form yet, there is no need for alarm because the IRS extended the deadlines for insurers and employers to furnish the document to March 31, said Miraglia-King.
Receiving more than one form is not unusual. Some consumers will receive a 1095-C from their employer and a 1095-B from the insurance carrier, she said.
"If an individual switched coverage during the calendar year, he or she will receive a 1095-B for each plan," said Miraglia-King.