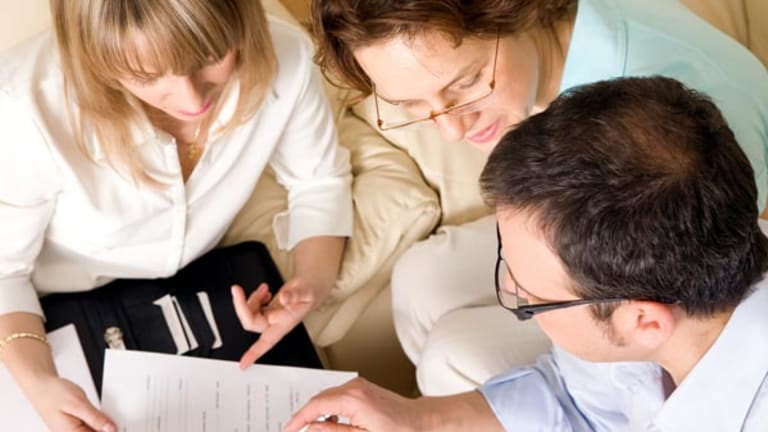 Need a Tax Adviser? Start Looking Now
If you need a new tax adviser, it's best to start searching now to find a good match.
Are you looking to hire a new accountant before next April's tax deadline? Start your search now.
Begin by asking friends in similar financial circumstances where they get their tax help, and ask your banker or other financial adviser to suggest likely candidates. Once you've lined up two or three solid prospects, ask them these questions:
What's your professional experience?
Bear in mind that most states let just about anyone claim to be a tax preparer. Choose someone who has sufficient experience to handle your return. Employees at retail tax franchises like
H&R Block
(HRB) - Get H&R Block Inc. Report
and Liberty Tax Service may work out if you're looking for a low-cost option and your needs are simple. These employees don't always hold professional licenses, but they have the training they need to prepare fairly straightforward returns.
If you have a more complex tax situation, consider hiring a licensed pro. Your choices include:
Enrolled agents
, who are required to undergo a test and background check administered by the IRS. EAs are typically fine for individuals and families with tax returns that require a bit more expertise than the simplest returns.
Certified public accounts
, who must pass rigorous state-administered tests, are usually qualified to offer financial advice in areas beyond taxation. They are more expensive than EAs, but they're often a great choice for individuals with complex returns and small-business owners.
Tax attorneys
, who are best qualified to handle tax issues with legal complications. (As a result, they usually charge considerably higher fees than CPAs.) A tax attorney might be a good choice if you're dealing with estate taxes or are taking a case before the U.S. Tax Court.
Can I have three references?
Contacting a few clients of a tax adviser can give you a good sense of how he or she operates. Any person you're referred to will be happy with the service he or she has received, so you need to press for details. Ask how easy it is to reach the tax adviser by phone, how long it takes for returns to be completed and whether the adviser has ever made errors. Also ask if the tax adviser was able to suggest new ways of reducing the client's taxes.
How aggressive are you?
If your top priority is to slash your tax bill, ask prospective tax advisers if they can tell you about clients for whom they were able to carve out sizable savings. If you want to avoid an audit at all costs, find someone more conservative.
What are your fees to prepare my return?
Some tax advisers charge flat fees for particular services, while others have hourly rates. You can view the average cost in each state for basic federal and state tax return preparation and other common services at the
Web site
of the National Society of Accountants. Use those numbers as a basis for comparison, bearing in mind that fees may reflect the tax professional's level of experience.
Who will prepare my returns?
CPAs and EAs often delegate duties to less qualified employees. Make sure you know who will prepare your return, and whether a more senior employee will review it before you are asked to sign off.
What experience do you have with audits?
The IRS audited roughly 1% of all individual taxpayers in 2007. Since higher-income individuals are audited more frequently, tax advisers who serve mainly wealthy clients are more likely to have experience with audits. That experience might come in handy if they have to represent you in an audit. Then again, a tax preparer whose clients are audited on a regular basis may not be the best person to prepare your returns.
It may take time and work to find the right tax adviser, but the effort is worth making. You are ultimately responsible for what gets written on your returns. Choose the wrong adviser, and you might end up paying more tax than you should or find yourself in trouble with Uncle Sam and his tax team.
Zack Anchors is a freelance writer from Portland, Maine.