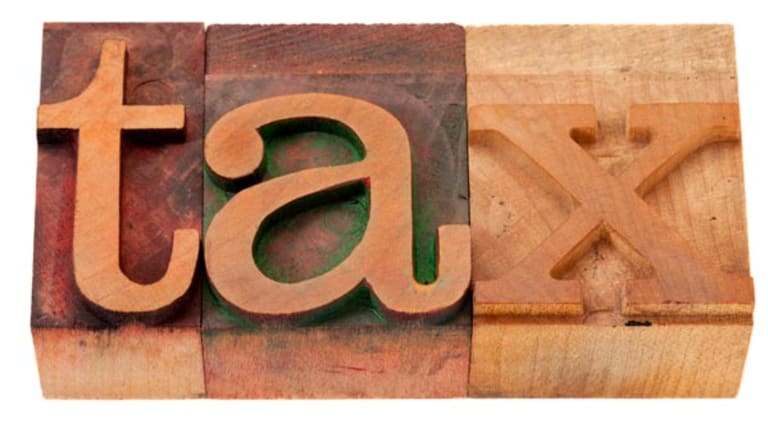 Moving to a Place With No State Income Taxes? Check With Your Financial Adviser First
Before moving to an income tax-free state, check with a financial professional to ensure you're getting the tax benefits you think you're getting. Because you might not be.
Editors' pick: Originally published Jan. 17.
For Americans looking for relief from high taxes, moving to a state with no income tax seems like a great idea. No state income tax can mean a savings of between 2.9% in annual income (the income tax rate if you're moving from Colorado to an income tax-free state) to 7.5% in annual income (the income tax rate if you're moving from California.)
But there's more than meets the eye if you choose to reside in an income tax-free state. For the record, only seven U.S. states don't charge income taxes -- Alaska, Florida, Nevada, South Dakota, Texas, Washington and Wyoming. Furthermore, New Hampshire and Tennessee residents don't pay direct income taxes, but they do pay taxes on investment income and investment dividend income.
But what you see isn't necessarily what you get when you count on a tax break by moving to an income tax-free state. For example, Tennessee doesn't hit you with an income tax bill on April 15, but the Volunteer State has the steepest state sales tax in the U.S., and at 9.46%, has the highest combined state and local tax rate in the U.S. Washington, another income tax-free state, collects 8.90% in average state and local tax rates, while New Hampshire and Texas, two other state that don't have an income tax, produce some of the highest property tax rates in the nation.
Those figures provide some indication that moving to an income tax-free state, while offering some financial advantages, may not be such a great idea, once other taxes are tallied up.
"Before moving to a new location with no state income tax, it's important to look at your own situation and how it may change after the move," says David Hryck, an attorney and partner at Reed Smith in New York. "For example, you could move to New Hampshire where there is no state income tax but your property tax is most likely going to increase. If you're planning to send your kids to a public in-state university, you are also sure to face an increase in education costs as new Hampshire has some of the highest in the country. Same could be said for Texas or Nevada where you will face some of the highest sales and property taxes around."
Hryck also notes it's also important to compare your current cost of living to what it would be if you relocated. "Saving money on your state income tax is nice, but if the cost to live in the new state outweighs your current location it may not be as beneficial as you thought," he states.
Another important question to ask is what happens when you move to a state with no state income tax, while still keeping their old house in a state with income tax. "There are many different rules to abide by in this situation," Hryck adds. "There are limits in the amount of days you are allowed to spend in each state, and you must carefully go over each rule."
Other tax experts advise breaking out the calculator and weighing all the financial factors before pulling up stakes.
"Before you say good riddance, crunch all the numbers," says Benjamin Sullivan, a portfolio manager with Palisades Hudson Financial Group in Austin, Texas.
Evaluate your income potential and cost of living in your proposed new state, not only its tax rates, Sullivan says. "Use estimates specific to your lifestyle instead of general cost-of-living metrics," he advises. "Consider both one-time and recurring costs that you might incur as a result of the move."
While you won't have income tax in states like Texas and Florida, "comprehensive analysis must also include sales and property taxes," he says. Sales tax rates vary, as well as what's subject to the tax. Five states - Alaska, Delaware, Montana, New Hampshire and Oregon - do not impose statewide sales taxes, though some do permit local sales taxes, Sullivan adds.
It's harder to compare property taxes among states since different governments calculate them differently, Sullivan adds. "But the Tax Foundation found that on average, New Jersey and Illinois imposed the highest effective average property taxes, while Hawaii and Alabama had the lowest," he says.
Fourteen states and the District of Columbia impose estate taxes; six states have inheritance taxes. Maryland and New Jersey have both.
"For wealthier individuals, measuring inheritance, estate and gift taxes can be as important as evaluating the different income tax rates," Sullivan says.
Retirees, in particular, should closely study a potential state-to-state move before hiring a moving van. Again, sales taxes and property taxes figure to be the biggest culprits, notes Kyle Walters, who runs Atlas Tax Advisors in Dallas.
"In moving to a state with no state income tax, am I going to be seeing a hike in my state sales tax?" he asks. If so, how much?"
"Also, I'd want to know what my new real estate taxes are going to be," he adds. "Texas, for example, has noticeably higher property tax rates than others states.
So, if you're retired, and don't have a lot of earned income, but plan on living in a nice home, you could see an increase in your total tax bill after accounting for the state sales tax.
Lastly, watch out for certain states to reach for your wallet as you head to the border.
"To protect their revenue sources, states with high income-tax rates often take extreme measures to avoid letting their affluent residents go," Sullivan says. "High-tax states such as New York and California have aggressively pursued residents who departed for more tax-friendly climates to the point where some critics call the process an 'exit tax.' Document your move so that you'll have a strong case that you've changed your domicile."
You'll need to demonstrate that you have abandoned your old permanent, primary home in favor of establishing a domicile in your new state. "Making a clean, swift and well-documented move is your best bet for avoiding a tax dispute," Sullivan says.
Save moving receipts and dated copies of the lease or closing documents on your new home. "Also, transfer your voter registration, driver's license and vehicle registrations to your new state as soon as possible," Sullivan says. "Update your mailing address on your financial accounts and bills right away."
The takeaway? Just because some states exclude income taxes doesn't make them a "no brainer" financial move. In many cases, other taxers can and will negate the savings made from no income tax.
Think about that fact before packing up and moving away for tax reasons. Nobody's saying you shouldn't go that route - just arm yourself with the necessary tax facts before you go.