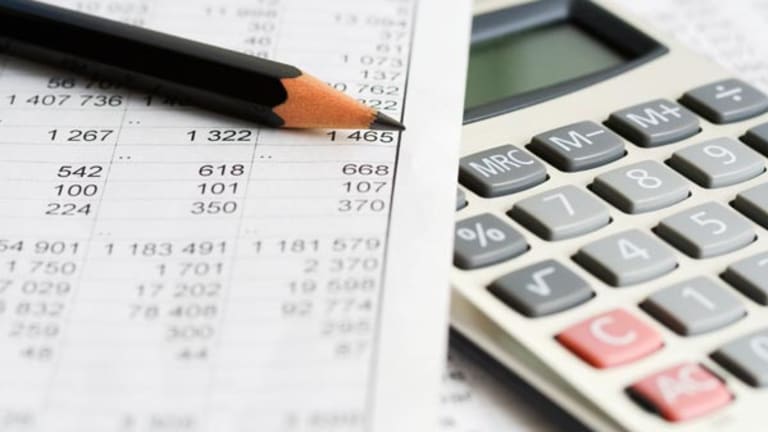 Key Tax Deadline for Traders Comes Earlier Than Expected
If you plan to mark to market your trades this year, you must declare your intention by April 17.
Traders face two important tax deadlines this April 17. One, of course, is for filing their 1999 tax returns. The other is to decide whether to mark to market their trades for the 2000 tax year.
It's unusual for individuals to have to make such an important tax decision so far in advance, but the
Internal Revenue Service
has ruled that the election must be made by April 15 (or the first business day thereafter) on your previous year's tax return. So if you didn't elect to mark to market your trades when you filed your 1998 tax return, you can't do it on your 1999 return.
What is mark to market? The Taxpayers' Relief Act of 1997 gave traders the option of valuing all their securities as if they were sold for their fair market value on the last business day of the year. It's only a paper transaction, but it can be a key tax perk because it allows traders the option of taking an unlimited amount of losses, which can be used to offset any income.
Whether it's a good move or a bad move for a trader depends on how profitable the year was. That's why the IRS requires such an early declaration. It doesn't want to give traders the freedom to calculate gains and losses under both scenarios and then pick the more favorable treatment at the last minute. Businesses are not allowed to make these kind of ad-hoc decisions, and the IRS considers trading to be a business.
If you mark to market your portfolio, all trading gains and losses are reported on
Schedule C -
Profit or Loss From Business
, instead of
Schedule D -
Capital Gains and Losses
. Traders give up the 20% long-term capital-gains rate, and instead gains are taxed at the ordinary income tax rate. They are not subject to self-employment tax, however.
To take advantage of this provision, traders must attach a statement either to their tax return or to
Form 4868 -
Application for Automatic Extension of Time to File U.S. Individual Income Tax Return
if they're applying for an extension.
As we
reported last February, this is a do-it-yourself statement. There's no form, and don't expect one anytime soon. Your homemade statement must declare that you're "making the mark-to-market election under
Section 475(f)
of the tax code for the 2000 tax year, beginning Jan. 1, 2000." It should also include a note that the election is being made for your personal trading business.
Forget to Elect in '98?
If you didn't make the mark-to-market election in 1998, all is not lost. You can still file as a trader on your 1999 tax return. You just can't mark to market on Schedule C. Instead, you must report all your trading gains and losses on Schedule D, just like a regular investor. So your losses will be limited to the amount of your capital gains, plus an additional $3,000 a year.
But assuming you've met the stringent
requirements for trader status, you can still deduct all your trading expenses on Schedule C, reminds Martin Nissenbaum, national director of personal income tax planning at
Ernst & Young
. As a trader, you can deduct all of your investment interest expense. And, like any other business, you can deduct the full price (up to $19,000) of any new
Section 179 property you purchased. (The limitation jumps to $20,000 in 2000.) Any computer, business machine, fax or phone used in your business can qualify. This option is not available to regular investors.
Regular investors must report their trading expenses on
Schedule A -
Itemized Deductions
; they can deduct only the amount of expenses that exceed 2% of their adjusted gross incomes.
If you trade at home, you can qualify for the home-office deduction, so don't forget to file
Form 8829 -
Expenses for Business Use of Your Home
. Qualifying for this deduction adds validity to your trading business.
For other possible trader deductions, see this story from our
Taxes for Traders series.
More Forms to File
Traders who correctly made the election last year to mark to market in 1999 have a new form to file.
Form 3115 -
Application for Change in Accounting Method
must be included with the 1999 return. This form indicates that you're changing accounting methods. It's complicated and will take time and patience.
It gets worse. In the first year you change your accounting method, you must spread that mark-to-market net gain or loss over four years, says Dave Matthews, a manager in the financial instruments group at
Deloitte & Touche
in Boston. (Check out
Section 481 for more details.)
Say you have a mark-to-market net gain of $20,000. If 1999 is the first year you're marking your trades to market, only 25% of that $20,000 is taxable in 1999. The remainder will be included in income over the next three years.
Since net gains are taxed at ordinary tax rates, this four-year spread is a good thing for traders who made money in 1999. But it could get ugly if you keep doing well. Continuing with the example above, say you have another good year in 2000 and wind up with a net gain of $15,000. You'll owe tax on that entire $15,000 gain, plus 25% of your 1999 net gain.
A Few Reminders for Traders
Keep your trading account separate from your personal accounts, or you'll risk not qualifying for trader status.
Documentation is key. Keep all trading statements and sales slips to prove your trades went to and from the appropriate accounts. See this previous
story for details.