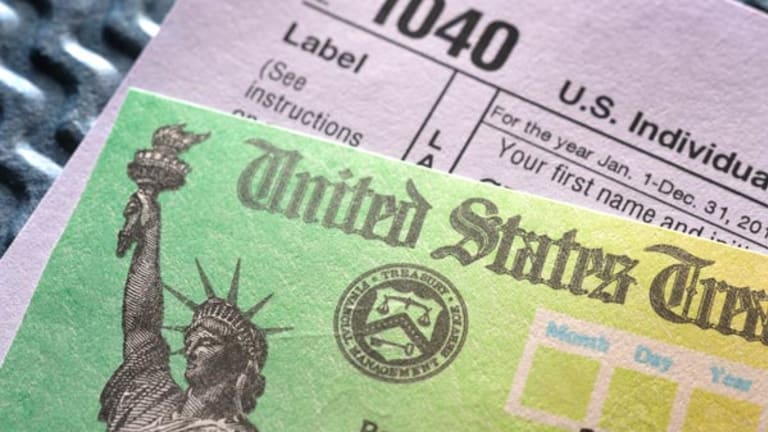 IRS Trying to Find $164.6M in Refund Checks
Does the Internal Revenue Service have your money?
WASHINGTON (AP) — Does the Internal Revenue Service have your money?
The IRS on Wednesday said it is searching for taxpayers who are owed $164.6 million in undelivered refund checks. The checks average $1,471, and some individuals may be due more than one.
A total of 111,893 taxpayers are due refunds that could not be delivered because of mailing address errors, the agency said.
"If you think you are missing a refund, the sooner you update your address information, the quicker you can get your money," IRS Commissioner Doug Shulman said in a statement.
If a refund check is returned to the IRS as undelivered, taxpayers can generally update their addresses by clicking on the
"Where's My Refund?" tool on the agency's website, IRS.gov.
Individuals can also check the status of their refunds at the same spot. You'll need some information from your last tax return to check.
The tool will provide the status of a refund and, in some cases, instructions on how to resolve delivery problems.
A telephone version of "Where's My Refund?" can be reached by calling 1-800-829-1954.
The IRS said a small percentage of checks mailed out are returned as undelivered. The agency has encouraged taxpayers to file returns electronically and use direct deposit to avoid such problems. About 99 million individuals, or nearly 70 percent of all returns, filed electronically in 2010.
The agency does not contact taxpayers via e-mail regarding refunds, but warned that there are common scams online that send messages that appear to be from the IRS.
Copyright 2010 The Associated Press. All rights reserved. This material may not be published, broadcast, rewritten or redistributed.
—For the best rates on loans, bank accounts and credit cards, enter your ZIP code at BankingMyWay.com.