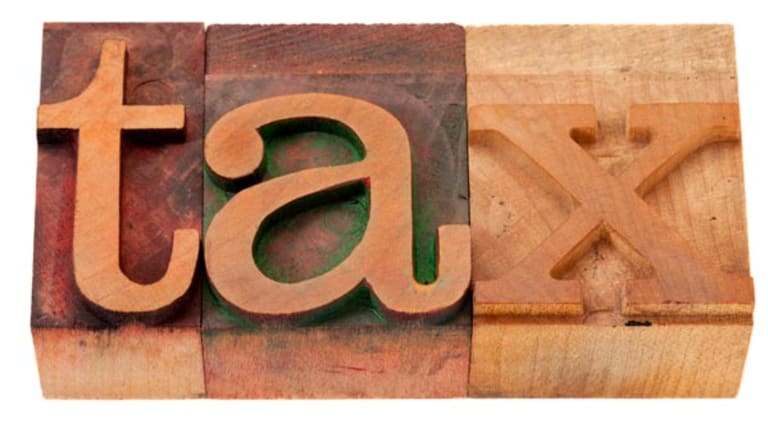 IRS Sets New Rules for Tax Preparers
Starting this tax filing season, when 2010 federal income tax returns are prepared, the IRS will regulate all individuals filing 1040s for a fee.
Starting with the 2011 tax filing season, when 2010 federal income tax returns are prepared and filed, the Internal Revenue Service will regulate all individuals preparing 1040s and 1040As for a fee — like me.
No longer will any Tom, Dick or Harriet be able to simply hang out a shingle as a "tax professional" and charge a fee for preparing 1040s, regardless of knowledge, training or experience, as is currently allowed in most of the United States. Only those registered with the Internal Revenue Service and holding a special "Preparer Tax Identification Number," in addition to other ongoing requirements, will be legally authorized to prepare federal individual income tax returns for a fee.
After an extensive investigation of the issue conducted during the second half of 2009, which included several public forums and a review of comments from tax return preparers, the associated industry, other federal and state government officials, consumer advocacy groups and the American public, the IRS has decided that "taxpayers, tax administration and the tax professional industry and related service providers will be better served through the implementation of how the industry participants are overseen."
According to the IRS Return Preparer Review final report issued in December 2009:
"The IRS will require all individuals who are required to sign a federal tax return as a paid tax return preparer to register and obtain a preparer tax identification number."
"The IRS will establish competency testing for all paid tax return preparers required to register with the IRS who are not attorneys, certified public accountants or enrolled agents."
"The IRS will require 15 hours of annual continuing professional education, including three hours of federal tax law updates, two hours of tax preparer ethics and 10 hours of federal tax law topics, for tax return preparers who are required to register. The continuing professional education requirements will not apply to attorneys, certified public accountants, enrolled agents or others enrolled to practice before the IRS."
While EVERYONE who prepares tax returns for a fee (including CPAs, Enrolled Agents (EAs) and attorneys) will have to register with the IRS, CPAs, EAs and attorneys will be exempt from taking the initial competency exam or from the annual continuing education requirements. Enrolled agents are already subject to more stringent testing and CPE requirements in federal taxation, and CPAs and attorneys are currently exempt from further federal regulation by the Administrative Procedure Act.
Despite the recommendations of many, myself included, there will not be any "grandfathering" from the testing requirement based upon past tax return preparation experience. Even though I have been preparing 1040s consistently for 39 tax seasons without incident I still must pass an initial competency test in order to continue to practice.
Several states, such as Calif. and Oregon, already regulate resident tax return preparers, and others have considered or are considering such a practice. However, individuals who are currently licensed to prepare tax returns by these states will not be exempt from the exam or CPE requirements.
Tax preparers will be able to register online at the IRS website and receive a PTIN beginning in late September. All paid preparers will be required to register with the Service and obtain a PTIN by Jan. 1, 2011, or they will no longer be able to prepare returns for compensation.
Preparers who register by Jan. 1, 2011, will have three years, or until Dec. 31, 2013, to pass a competency exam. These exams are scheduled to become available in May 2011.  Previously "un-enrolled" tax preparers (again, like me) who register and pass the exam will be given the special designation of "Registered Tax Return Preparer."
So what does this mean to you as an individual taxpayer? Only a person who has registered with the Internal Revenue Service and has a valid PTIN will be able to prepare your 2010, and subsequent year's, tax return for a fee.
A paid tax preparer is required to sign every tax return he/she prepares. And now he/she will be required to enter an IRS-issued PTIN on each signed return. The IRS will be checking to make sure that the PTIN is valid. If a return is prepared by a paid individual who does not have a valid PTIN, that preparer will be severely fined, and it is very possible that taxpayers who do not use properly registered tax preparers will also be subject to a penalty.
Once the registration regime has been fully implemented, you'll be assured that a "Registered Tax Return Preparer," or an Enrolled Agent, has proven his/her knowledge of federal tax law by passing a competency examination and staying up-do-date on federal income tax law through completing the necessary education.
—For the best rates on loans, bank accounts and credit cards, enter your ZIP code at BankingMyWay.com.