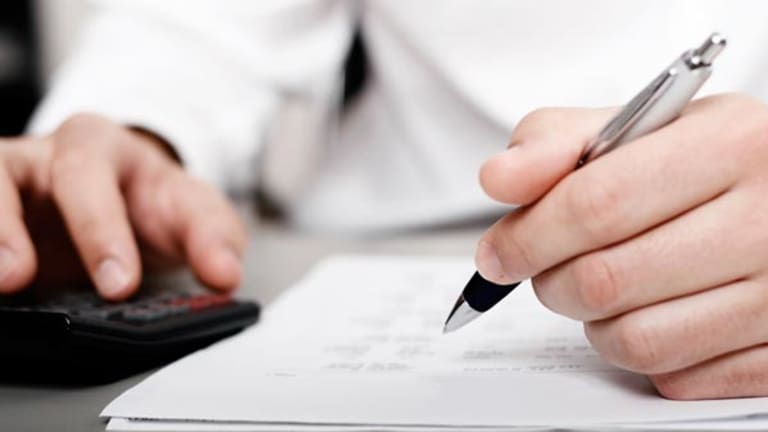 IRS Gives Debtors a Break
The Internal Revenue Service announced last week that it is making changes to its lien system to help those who can't pay their taxes on time.
NEW YORK (MainStreet)  —  The Internal Revenue Service announced last week that it is making changes to its lien system, the main way that the agency penalizes people who can't pay their taxes on time.
Effective this year, the changes will significantly increase the dollar threshold when liens are generally issued, make it easier for taxpayers to have a lien withdrawn once their tax bill is paid and allow more individuals and small businesses owners to enter into a payment plan, or installment agreement, with the IRS.
"We are making fundamental changes to our lien system and other collection tools that will help taxpayers and give them a fresh start," IRS Commissioner Doug Shulman said in a written statement. "People will have a better chance to stay current on their taxes and keep their financial house in order. We all benefit if that happens."
If a taxpayer has a problem paying any tax obligations, a federal tax lien will ultimately be issued by the IRS so that the government has a legal claim to a taxpayer's property for the amount of the unpaid tax debt.  
According the IRS, filing a federal tax lien is necessary to establish priority rights against certain other creditors since, in most cases, the government is not the only creditor to whom a delinquent taxpayer owes money.
However, under the new rules, the IRS will not file a lien unless unpaid taxes exceed $10,000. Previously, a lien would be filed if a taxpayer owed $5,000.
Other key changes to the IRS lien program include:
A withdrawal of liens from taxpayers with unpaid assessments of $25,000 or less if they enter into or convert to a Direct Debit Installment Agreement, a payment plan set up to automatically make monthly withdrawals from the delinquent taxpayer's bank account.
An increase to the dollar limit that allows small businesses to participate in an installment agreement, or monthly payment plan. Previously, only small businesses with under $10,000 in liabilities were eligible to enter into such an agreement. Now those with liabilities of $25,000 can apply. These businesses have 24 months to pay off tax debts.
Taxpayers with annual incomes up to $100,000 who have tax liabilities of $50,000 or less may now apply to participate in the Offer of Compromise program. The program is designed to set up an agreement between a taxpayer and the IRS that settles the taxpayer's tax liabilities for less than the full amount owed. Previously, only taxpayers with annual incomes of up to $50,000 who had $25,000 in liabilities could apply.

Shulman said the new changes would keep "tens of thousands of people" from being burdened by tax liens this year.  
As previously reported, the IRS filed nearly 1.1 million liens in the budget year that ended in September, a 14% jump from the previous year.
—For the best rates on loans, bank accounts and credit cards, enter your ZIP code at BankingMyWay.com.