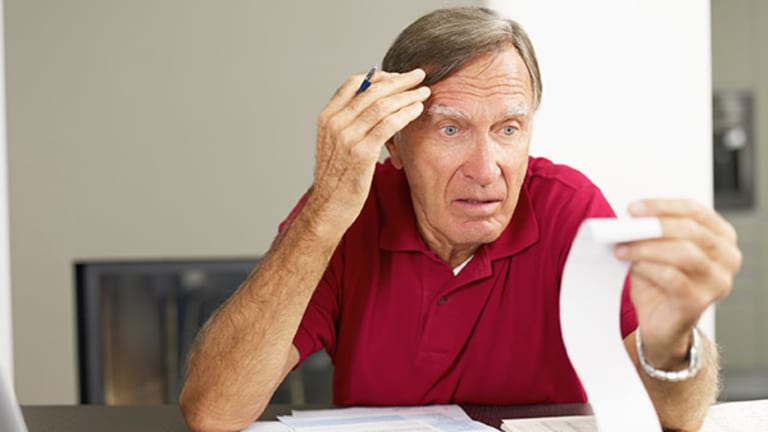 Publish date:
How to Fix Tax Headaches Before April
If you haven't secured your online or mailed filings and returns, haven't received all your documents or haven't filled in your preparer about your travels, do it now.
If you haven't secured your online or mailed filings and returns, haven't received all your documents or haven't filled in your preparer about your travels, do it now.
The tax deadline is still more than a month away, but that's plenty of time to address those items taxpayers tend to forget until the last minute.
Sure, filing this early makes decreases your chance of being victimized by tax fraud, since it does'nt leave a whole lot of time for criminals to submit a fraudulent refund amount before yours arrives, but it also is an opportune time to overlook documents. Sure, a W-2 is supposed to to reach taxpayers by February 1, but anyone who's waited on a 1099 form or a K1 form for investment funds can tell you that it doesn't always arrive promptly.
"Our clients are busy people but they generally do their best," says Tim Spiess, partner-in-charge of accounting firm Eisner Amper's group of personal wealth advisors in New York. "When we work with their other advisors -- their investment banker, the manager of the hedge fund they're investing in, the issuer of their 1099 -- most of our time and energy is going into receiving timely, accurate 1099s and K1s."
Maybe some of you aren't so concerned about the 2015 tax filing deadline, given that it's delayed by a few days this year. Sure, the deadline for 2015 returns is Monday, April 18, rather than the traditional April 15 date, thanks to the fact that Washington, D.C., is celebrating Emancipation Day on April 15. Also, since Maine and Massachusetts are celebrating the battles of Lexington and Concord on Patriots' Day that Monday with the Boston Marathon and a Red Sox game, the deadline in those states will be Tuesday, April 19. However, even a few extra days often aren't enough to get all of your documents collected.
"Most of our clients, around 90%, are not going to have their K1s in their hands by that time," Speiss says. "Therefore, we're going to be using estimates to assist them in properly making an extension calculation so they can avoid penalties and interest for coming in too low."
Spiess notes that the K1 form can be particularly tricky, even after filing for an extension. In many cases, it doesn't come in until September, which leaves only a few weeks before the extended deadline in October. If you have a glut of these forms coming your way, it may be best to have an advisor coordinate with fund managers directly and take you right out of the loop. It also may help to adjust expectations and realize you'll be doing this every year, and that filing will basically be a yearlong process.
As a result, Speiss and his clients will toss in an extension payment calculated with historical numbers and quarterly updates that typically comes out to 100% or 110% of what's due. They often include a second rendering of that calculation that includes an estimated tax payment for the first quarter of 2016, which is also do on April 15.

"We have a tendency to go high with that first number, but we also include a 2016 payment when we file for that extension on April 18," Speiss says. "It gives clients some assurance that if extension payments come in higher than what was paid on the extension, you have a firewall within that first payment."
Meanwhile, when you have all of that personal financial data being passed around, it pays to lock it down. A recent survey by data security firm IDT911 found that 63% of Americans don't believe their identity could be stolen duing tax season. As a result, 19% don't put Wi-Fi passwords in place when filing online from home. Even those who prefer more analog methods are lax, with 49% of taxpayers not locking their mailbox when they know they're receiving a refund through the mail.
As a result, IDT911's fraud center saw a 154% increase in tax-related cases from 2014 to 2015, with 2016. Tax refund fraud losses are estimated to reach $21 billion by 2016, according to the Treasury Inspector General for Tax Administration. Meanwhile, the Federal Trade Commission saw a 47% increase in identity theft complaints in 2015, with tax refund fraud seeing the largest increase.
"Tax season has become fraud season," says Adam Levin, chairman and founder of IDT911. "Consumers need to combat fraud by following the 3Ms: minimize the risk of exposure, monitor their accounts on a daily basis, and manage the damage if they do become victims of identity theft by using resolution resources provided by banks, credit unions, insurance providers, and the HR departments of their employers."
Meanwhile, if you have a regular advisor, accountant or tax preparer, don't be a stranger. Keep them posted throughout the year on where you're working, what you're investing in and where you're traveling. Speiss notes that the latter is of particular interest, as working outside of your home state or the country can come with serious tax implication. He notes that one EisnerAmper client is a large company that plans on sending a dozen executives go work in the European Union for much of the next year. That comes with treaty issues, benefits and foreign taxes to consider. If you don't reveal any of that until April 2017, it's likely going to be too late for anyone to help you.

"The best way to help your client is to know your client, and the only way you learn these things about them -- are they on foreign assignment?... are they working at the plant in Mexico? -- is to have these conversations before April 2016," Speiss says. That why we do these quarterly payments and you ask questions and double back with their advisors."
This article is commentary by an independent contributor. At the time of publication, the author held no positions in the stocks mentioned.