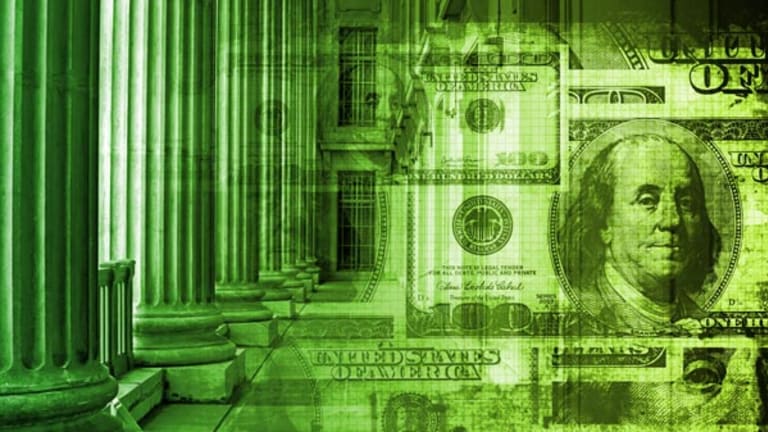 NEW YORK (MainStreet) -- Losing a person in your life is difficult enough without having to figure out how to hold on to what they left you.
The approaching tax season only brings more worries for those who've lost a friend or loved one and received an inheritance for their trouble. That last gift from mom, dad, the grandparents or anyone else in your circle can seem like a touching gift at first, but can also incur serious penalties for heirs unsure how to handle it.
Estate tax and inheritance tax laws written in Washington and state capitals can take a bite of what's left behind, but they don't have to.
"Don't feel like you need to be in a rush to make an investment decision after a person passes away," says Chris Hobart, CEO and founder of
Hobart Financial Group
in North Carolina. "You're in a rush and don't know all the rules, then all of a sudden you realize you owe taxes on all this money after you've bought a car or bought a pool."
The process of claiming an inheritance is a tangle of qualified and nonqualified money, state and federal taxes, estate and inheritance taxes and the thresholds and loopholes for each. An unknowing or unwitting heir who has come into some money suddenly not only has to cope with the loss, but with a series of inheritance and estate laws that Jonathan Bergman, vice president of
Palisades Hudson Financial Group
in Scarsdale, N.Y., calls "a minefield."
With the tax filing deadline fast approaching, Hobart and Bergman offer the following advice to heirs struggling to figure out how much, if anything, they owe the state or IRS before settling their affairs:
1. Take inventory
When President Barack Obama and Congress passed the Tax Relief Act of 2010, it not only extended the Bush tax cuts but implemented a federal estate tax that bumped up the exclusion from $1 million to $5.1 million while dialing down the tax rate on funds beyond the threshold from 45% to 35%.
Heirs who think they're under that $5.1 million mark based on their best guess of what the combination of the estate's cash and property is worth really should hold off on earmarking that cash for the beach house or kids' college fund. Nothing's certain until the formal appraisal takes place.
"When you inherit something, generally the cost basis of the security is equivalent to the fair-market value on the date of death," Bergman says. "In certain instances, there may be an alternate valuation date six months after the date of death, but that would be determined by the personal representative of the decedent."
Even those assets may not be the whole picture. Hobart warns that life insurance policies the heirs aren't aware of can still bump them over the limit.
"People think life insurance is tax free and that's great, but if the life insurance pays into the estate and not into an irrevocable life insurance trust, that counts toward the $5.12 million threshold," Hobart says. "Let's say that mom and dad had $1 million in assets but they went crazy and got a $9 million life insurance policy; that estate is now worth $10 million and fall under federal estate tax exemption."
Staying beneath that $5.1 million doesn't always ward off the estate tax, either. Uncle Sam may not get out of bed for less than $5.1 million, but 16 states and the District of Columbia certainly do. Connecticut, Delaware, Hawaii, Illinois, Maine, Maryland, Massachusetts, Minnesota, New Jersey, New York, Ohio, Oregon, Rhode Island, Tennessee, Vermont and Washington all impose state estate taxes of up to 35% for those worth more than a specified amount. That ceiling is as high as the fed-matching $5.1 million in North Carolina, but dips as low as $675,000 in New Jersey or $338,333 in Ohio.
That's just what gets taxed well before filing time. If an heir happens to have the distinction of living in Indiana, Iowa, Kentucky, Maryland, Nebraska, New Jersey or Pennsylvania, there's an extra inheritance tax tacked on once the inheritance makes it into his or her hands. Wives of heirs are exempt from all of these taxes, as are life insurance payouts, but that's about as kind as each of these plans gets. Descendants in Indiana, Nebraska and Pennsylvania are taxed anywhere from 1% to 20% after coming into some money or property. Domestic partners in all of the above states excluding New Jersey are on the hook for inheritance taxes at those rates as well.
"I would love to tell you that it had any sort of rhyme or reason from state to state or that it made any kind of sense," Hobart says.
Even if you manage to escape all those taxes, your inherited real estate and property can be a tax waiting to happen. Bergman notes that when those items are finally sold, they're subject to long-term capital gains treatment even if you've had them for less than a year. On the federal level that amounts to 15% of the difference between the selling price and the new cost basis
2. Check for qualified money
All of the taxes above apply solely to the cash, real estate and other property that's considered nonqualified money. If the person who passed away had any tax-deferred accounts or funds and named you as a beneficiary, the IRS is going to want a moment of your time.
"With qualified money -- money from 401(k)s, IRAs, 403(b)s -- it's money that's never been taxed before and, because of that, people inheriting that type of money need to be very careful," Hobart says. "If they do inherit that as a lump sum and cash that out by putting it all into a bank account, that is fully taxable as ordinary income. It doesn't matter if it's $1 or $20 million, it's a taxable asset."
Much like withdrawing from your own 401(k) or IRA early, taking money out of similar accounts left by mom or dad has consequences. While spouses are immune to such levies in certain cases, a descendant making $40,000 a year and hanging out in the 25% tax bracket can get bumped up to the 35% top tier in a hurry if they withdraw $1 million from the folks' IRA. A much lesser sum, however, may cost more to keep in the account than it will on the forms come tax time.
"If it's a small dollar amount, it probably makes more sense to take it as a lump sum to reduce the administrative burden," Bergman says. "You're still going to have to pay income tax on it during the tax year."
3. Minimize the damage
If heirs find out they're subject to one or more of the taxes above, there are a few ways they can shield their newfound assets.
In the case of nonqualified money, a hefty life insurance policy won't necessarily push an heir over the state or federal threshold. Bergman says a life insurance policy issued in the name of a wife or a descendant will be part of the estate, but one owned irrevocable life insurance trust would be outside the estate and not subject to taxes. That's not exactly an insignificant distinction for heirs poring over policies.
"If the life insurance trust purchases it originally, it's immediately excludable from the estate, but if it was purchased by the individual and then transferred to a life insurance trust, it's included in the estate for the first three years after the transfer and permanently excluded after three years," Bergman says. "They don't want people transferring life insurance on their death bed, but doing it in time is the easiest way to save money on estate taxes."
If heirs are worried about nonqualified money in an IRA or 401(k), there's a workaround for that, too. If an heir is unemployed, for example, but knows a job is around the corner next year, there's a way for him or her to take out a little money now while saving a lot on taxes later.
"The tax code allows for something called 'multigenerational planning' or 'stretch planning,'" Hobart says. "If you are the listed beneficiary on that account and that account is set up properly, you as the beneficiary have the ability to continue that as a tax-deferred retirement account for your benefit."
During the year after the death of the person holding the account, the beneficiary will start taking a required distribution. The government determines that payout based on life expectancy and keeps it going until the beneficiary hits 85. The beneficiary owes taxes only on what's taken out and, if they choose, they can name their own heirs to that same account and pass it on to another generation. Which leads us to ...
4. Make it easier on your own heirs
"The problem that happens is that, if people are inheriting money, most of the planning that needs to be done is too late," Hobart says. "If Uncle Joe dies and people are getting his money, Uncle Joe needs to make preparations before that time comes."
Don't be Uncle Joe. You can spare your heirs some of the above tax burden by transferring your own life insurance policy to an irrevocable trust or you can get creative with avoiding the estate tax, which heads back down to a $1 million threshold in 2013.
A family loan, for example, can help the estate appreciate in value while leaving the excess for an heir or that heir's trust fund. For funds to actually be considered a loan and not a gift, it needs to have a minimum "applicable federal rate" of 0.19% percent for terms less than three years, 1.2% for a three- to nine-year loan and 2.64% percent for more than nine years.
"Let's say Mr. and Mrs. Welloff, who are in their early 60s, lend their daughter, Jane, 25, $100,000, and give her a nine-year loan at 1.20%," Bergman says. "As part of the deal, Jane invests in a diversified portfolio of stocks, bonds and REITs that produces an annual average return of 7% annually over nine years. After paying $1,200 in interest payments each year for nine years, plus repaying the $100,000 principal at the end of the ninth year, Jane would have $69,472 in her account."
Amplify that a bit and heirs will be able to earn nearly $700,000 on a $1 million estate without breaking through the fed or the state's $1 million estate tax cap. It's a nice little savings, though it can get a little risky depending on the heir.
"I wouldn't lend money if I knew my child was going to take money, go to Vegas and bet on red," Bergman says. "I don't like those odds."
-- Written by Jason Notte in Boston.
>To contact the writer of this article, click here:
Jason Notte
.
RELATED STORIES:
>>Legacy-Minded Boomers Buy Custom Biopics
>>Heir Of The Dog: Provide For Pets In Perpetuity
Jason Notte is a reporter for TheStreet. His writing has appeared in The New York Times, The Huffington Post, Esquire.com, Time Out New York, the Boston Herald, the Boston Phoenix, the Metro newspaper and the Colorado Springs Independent. He previously served as the political and global affairs editor for Metro U.S., layout editor for Boston Now, assistant news editor for the Herald News of West Paterson, N.J., editor of Go Out! Magazine in Hoboken, N.J., and copy editor and lifestyle editor at the Jersey Journal in Jersey City, N.J.