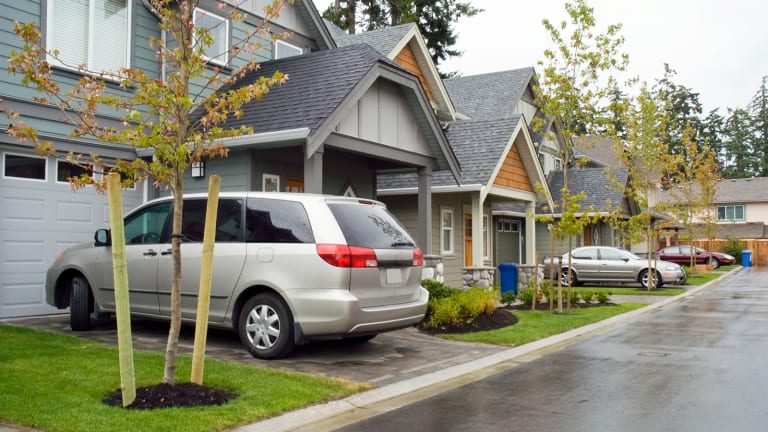 How the New Tax Law Affects Your Real Estate, Vacation Home
We're going to help you find the answers to your questions about the new tax legislation. Today: Second homes, income taxes and more.
Ask us anything: We're getting questions from readers about the new tax law. While there's a lot still to be learned about the Tax Cuts and Jobs Act of 2017, people are asking about changes to the retirement savings credit and property taxes. No matter your question, we've got answers from some of the nation's top tax and financial planning experts. So, don't be shy. Send your questions about the new tax law to Robert.Powell@TheStreet.com. We'll try to answer and publish as many as we can about how it's going to affect your investments, retirement savings and taxes.
Editor's note: The following questions were answered by Robert Westley, an associate wealth advisor with Northern Trust Wealth Management.
Question: I am a real estate agent in Florida. My customers want to understand the tax impact on their second home purchases, specifically deductions for interest and real estate taxes. My understanding is mortgage interest is deductible for first mortgages up to $750,000, including primary and second homes. I also understand that deductions for real estate taxes on primary and second homes and income taxes are limited to $10,000 per year.
Answer: That is all correct; the new law allows taxpayers to continue to include mortgage acquisition indebtedness interest on second homes but within the $750,000 total loan limit. As an additional point, no interest deduction will be allowed for interest on home equity indebtedness. The new law also limits all state and local taxes, including property taxes, to $10,000 in the aggregate. The new increase in the standard deduction will also have the effect of decreasing the number of taxpayers who itemize their deductions and derive a tax benefit from the mortgage interest and state and local tax deductions.
Question: If we take the standard deduction in 2018 and have income close to $300,000 is there an AMT calculation? What amount is subject to the tax and at what rate?
Answer: The new law raises the exemption on the alternative minimum tax from $86,200 to $109,400 for married joint filers and increases the exemption phase-out threshold to $1 million. Given the increase in exemption amount, it would take more than $24,000, the standard deduction for married filing joint (not deductible under the AMT), in adjustments to trigger the AMT. Therefore, a couple earning $300,000 and claiming the standard deduction would not be subject to the alternative minimum tax.
Question: If I pay additional 2017 state income taxes when filing my tax return in 2018, would that be deductible on my 2017 tax return?
Answer: The 2017 state tax balance due paid in 2018 would be deductible on your 2018 federal return (subject to the $10,000 cap for all state and local taxes).
Question: Is there any change to generation skipping trusts (GST) under the new tax law? My uncle died and left a GST to my siblings and me. The trust has been divided into exempt and non-exempt.
Answer: The new law did not repeal the estate, gift and generation-skipping transfer taxes as originally proposed. However, the generation-skipping transfer tax exemption is doubled to $10 million per individual, adjusted for inflation. This provision expires Dec. 31, 2025. A pre-existing GST trust should not be impacted.
Question: What stipulations does the new law impose on individuals who pay property taxes in multiple states?
Answer: The new law limits all state and local taxes, including all property taxes paid, to a total deduction amount of $10,000. The property taxes can be paid in multiple states, but the total amount that may be deducted is limited to the $10,000 amount.
Got questions about the new tax law? Email Robert.Powell@TheStreet.com.
More questions and answers related to the new tax law: