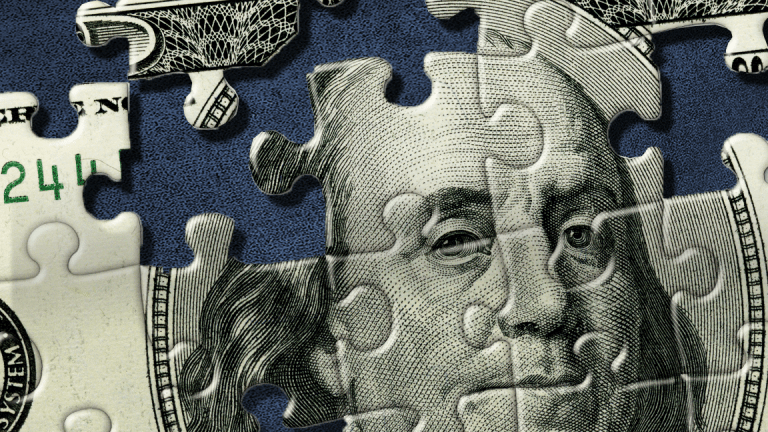 How the New Tax Law Affects RMDs, Capital Gains, Social Security
We're going to help you find the answers to your questions about the new tax legislation. Today: RMDs, capital gains and Social Security
Ask us anything: We're getting questions from readers about the new tax law. While there's a lot still to be learned about the Tax Cuts and Jobs Act of 2017, people are wondering if they should pre-pay their 2018 property taxes now, or whether they can do a Roth characterization in 2018. No matter your question, we've got answers from some of the nation's top tax and financial planning experts. So, don't be shy. Send your questions about the new tax law to Robert.Powell@TheStreet.com. We'll try to answer and publish as many as we can about how it's going to affect your investments, retirement savings and taxes.
Question: With the changes to the mortgage interest deduction (as your recent article discusses), which is better -- pay into 401(k) with catch up and profit sharing or pay off the mortgage (losing the effect salary shielding)? I hope to retire in about three years.
Answer: Which is better is primarily about what will provide you the biggest return, according to Tim Steffen, director of advanced planning at Baird Private Wealth Management.
"If making the 401(k) contribution means you qualify for an employer match, that's an instant return on your money and that should be your priority," said Steffen. "If you've already maxed out your employer match, then it comes down to what return do you think you can earn on the 401(k) versus what interest could you save by paying down the mortgage."
There's also, he said, the tax implication of deducting the 401(k) contribution now. "In most cases, I'd say the 401(k) contribution is probably the better answer versus paying down the mortgage, but there are always exceptions," said Steffen.
If, however, you were comparing saving money in a taxable account versus paying down the mortgage, then it's much simpler question to answer. "Can you earn more in the investment account than you're spending on the loan? If not, then pay off the loan," he said.
One last thought. Sometimes, said Steffen, paying off a loan just makes you more financially secure. "If paying down the mortgage helps you sleep better at night, then paying off the loan might be the right thing to do," he said.
Read more: How the New Tax Law Affects Your After-Tax Income and Financial Plans
Question: Is it permissible to satisfy my Required Minimum Distribution (RMD) by contributing to a donor-advised fund (DAF) directly from my IRA?
Answer: The short answer, according to Jeffery Levine, the CEO and director of financial planning for Blueprint Wealth Alliance, is no.
Question: Are there any changes to capital gains? I am especially concerned about carrying my losses forward to later years. I have a decent-sized loss to carry forward. I also have a vacation property with a big gain. My plan has always been to use the carry forward against my real estate gain if I sell the property. Is that still possible under TCJA?
Answer: There have been no changes to the capital gains rules, according to Michael Kitces, publisher of the Nerd's Eye View.
Question: Currently, 85% of my Social Security is taxed (as is my wife's). Does this change under the new tax plan?
Answer: No, according to John Kilroy, a managing member of iValue Financial Planning.
If you have questions about the new tax law, write Robert.Powell@TheStreet.com. Your question will be posted online but your identity will be kept private.
More of What's Trending on TheStreet: