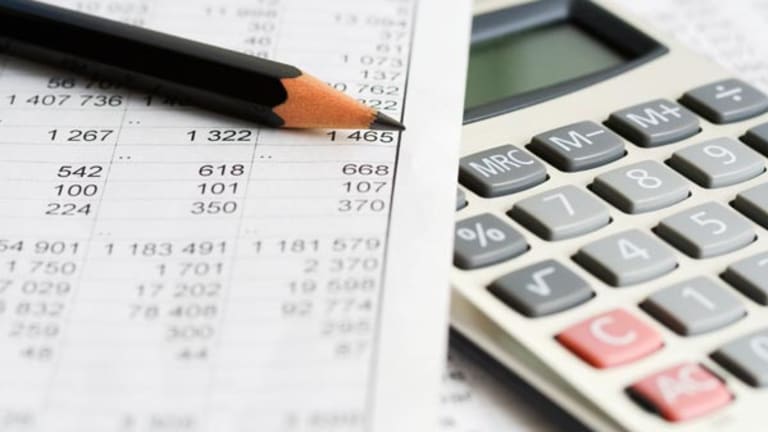 How the New Tax Law Affect Tax Brackets and Roth Conversions
We're going to help you find the answers to your questions about the new tax legislation. Today: Corporate tax brackets, Roth conversions and deductions.
Ask us anything: We're getting questions from readers about the new tax law. While there's a lot still to be learned about the Tax Cuts and Jobs Act of 2017, people are asking about changes to the retirement savings credit and property taxes. No matter your question, we've got answers from some of the nation's top tax and financial planning experts. So, don't be shy. Send your questions about the new tax law to Robert.Powell@TheStreet.com. We'll try to answer and publish as many as we can about how it's going to affect your investments, retirement savings and taxes.
Editor's note: The following questions were answered by Mark Astrinos, a principal and founder of Libra Wealth and a member of AICPA's Personal Financial Specialist (PFS) Credential Committee.
Question: After the tax reform, what are the tax brackets for a C corporation? For the first $50,000 of income, a C corporation used to pay 15% tax on it. Is that tax rate for the first $50,000 of income still there or not?
Answer: What you're referring to is what existed under the 2017 Corporate Tax structure. Under the new Tax Cuts and Jobs Act, there is a flat tax rate of 21% on all profits.
Question: Will I still be able to recharacterize a Roth conversion made in 2018?
Answer: No, the Tax Cuts and Jobs Act repeals the rules permitting recharacterizations of Roth conversions, made on or after Jan. 1, 2018. (Of note, a Roth IRA conversion made in 2017 may be recharacterized as a contribution to a traditional IRA if the recharacterization is made by October 15, 2018.)
Question: Are there any changes to required minimum distributions (RMD) from retirement accounts?
Answer: No, there have not been any changes to the Required Minimum Distribution rules under the Tax Cuts and Jobs Act.
Question: What miscellaneous deductions are allowed in 2018 tax?
Answer: The Tax Cuts and Jobs Act repeals all miscellaneous itemized deductions that are otherwise subject to the 2%-of-AGI floor under IRC Section 67. This includes all tax preparation expenses, various unreimbursed employee business expenses (including the home office deduction), losses on a variable annuity (or losses below the non-deductible "basis" portion of an IRA or Roth IRA), and a wide range of "expense for the production of income" - including trustee's and other fees paid on behalf of an IRA, safety deposit box fees, depreciation of home computers used for investments... and the deduction for investment advisory fees.
Question: Has anything changed regarding the levels (thresholds) of how Social Security benefits are taxed in 2018 as compared to 2017?
Answer: No there have not been any changes to how Social Security benefits are taxed under the Tax Cuts and Jobs Act. There was however, a change in how the cost-of-living adjustment is measured, moving from the Consumer Price Index (CPI) to the Chained CPI.
Question: I am wondering if new W-4 forms need to be filled out. Also, with the elimination of personal exemptions, how will this affect paychecks and tax return amounts. If my W-4 is "married 6" will my paycheck then be taxed higher as the exemptions are eliminated? Also, if someone has their W-4 at "married 0" exemptions would their tax return be significantly less as they received more in their paycheck?
Answer: Yes, once they become available it would be prudent to fill out a new W-4, which have not been made available yet (as of 1/25). The IRS is working on revising the current Form W-4. Form W-4 and the revised calculator will reflect additional changes in the new law, such as changes in available itemized deductions, increases in the child tax credit, the new dependent credit and repeal of dependent exemptions. The calculator and new Form W-4 can be used by employees who wish to update their withholding in response to the new law or changes in their personal circumstances in 2018. Until a new Form W-4 is issued, employees and employers should continue to use the 2017 Form W-4.
Got questions about the new tax law? Email Robert.Powell@TheStreet.com.
More questions and answers related to the new tax law: