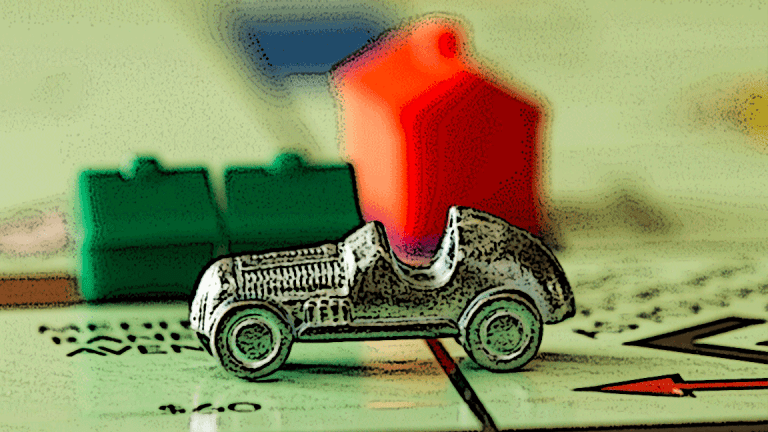 How the GOP Tax Bill Impacts Your House and Mortgage Interest Deduction
The proposed $1.51 trillion Tax Cuts and Jobs Act (TCJA), unveiled Thursday, could have a big impact on people's mortgage interest deductions and the capital gains tax.
While the proposed $1.51 trillion Tax Cuts and Jobs Act (TCJA), unveiled Thursday, will likely change in many ways on its legislative journey, it could have some major impacts on people living in retirement and saving for retirement -- particularly as it affects mortgage interest deductions and the capital gains tax.
Take a closer look at the whole 429-page H.R.1 Tax Bill and the 82-page Tax Cuts & Job Acts summary. But here are the highlights you need to know now as they relate to your home and your real estate investments.
Also see Robert Powell's full story on the changes outlined in the TCJA for each of proposed changes. 
Pay Off Your Mortgage?
Jean-Luc Bourdon, a wealth adviser and principal at BrightPath Wealth Planning, said pre-retirees and retirees often ask whether they should pay off their mortgages. "The question often comes up when the mortgage balance is low, or the homeowner receives a windfall such as an inheritance," he said.
The answer, he said, depends partially on how beneficial the mortgage deduction is. "So, it involves assessing the mortgage interest-rate net of any tax benefit -- which would change under the proposed tax bill," Bourdon said.
So, first, with a more generous standard deduction, fewer homeowners would find it beneficial to itemize deductions, including their mortgage interest, he said.
And second, with a smaller allowed mortgage interest deduction, those who still itemize could get less of a tax break, Bourdon said. "When the mortgage interest deduction is less beneficial, many retirees will find a greater incentive to pay off or pay down their mortgage," he said.
Others also say the TCJA creates an incentive for retirees and pre-retirees to pay down their mortgage. "This TCJA will hit retirees and pre-retirees in many ways, said Jeff Rattiner, the president of Rattiner's Financial Planning Fast Track. "Among other things, it will allow for more retirees to pay off their mortgages or move into adult communities sooner and take the increased standard deduction, which is already taken by close to 70% of Americans," he said.
For her part, Mary Kay Foss, a director at Sweeney Kovar and an instructor for the CalCPA Education Foundation, recommends that retirees "bunch deductions" and plan to itemize every other year. So, for instance, if you own a home consider paying the first half of your 2017-2018 property tax this month, pay the second half next March and then pay all of the 2018-19 in November 2018. And then, in 2019, pay one-half in November and plan to use the standard deduction," she said.
She noted that retirees don't have as much ability to bunch mortgage interest, but they can make 13 payments the year in which they itemize and 11 the standard deduction year. The same advice goes for charitable contributions. Pay charities in December one year and then wait 13 months to make the big donations again, said Foss
Goodbye Second Homes
Retirees and retirement savers who had designs on owning two homes, one for summer and one for winter, might have to re-evaluate their plans. Under the TCJA as written, there would be no mortgage interest deduction for new second homes and no interest deduction for a line of credit secured by home interest, said Mark Luscombe, a principal analyst with Wolters Kluwer.
To Downsize or Not
Under current law, a taxpayer may exclude from gross income up to $500,000 for joint filers ($250,000 for other filers) of gain on the sale of a principal residence. The property, according to current law, generally must have been owned and used as the taxpayer's principal residence for two out of the previous five years.
Under the TCJA, however, a taxpayer would have to own and use a home as the taxpayer's principal residence for five out of the previous eight years to qualify for the exclusion. And, the exclusion would be phased out by one dollar for every dollar by which a taxpayer's adjusted gross income exceeds $500,000 ($250,000 for single filers).
And this provision, which would be effective for sales and exchanges after 2017, could be a problem for retirees who want to downsize but haven't lived in their house all that long. "They will now be required to live in the house for the last five of eight years to benefit from the tax-free exclusion," said Rattiner. Plus, he noted that the exclusion is phased out for high-income taxpayers.
"Planning for downsizing needs to begin immediately for these groups," he said.
The provision is aimed at speculators and so-called "flippers" in the housing market, who under the TCJA, would not be rewarded for their activity with tax-exempt income.
Of note, the provision restores "five-out-of-eight year" rule that existed prior to 1978.
More of What's Trending on TheStreet: