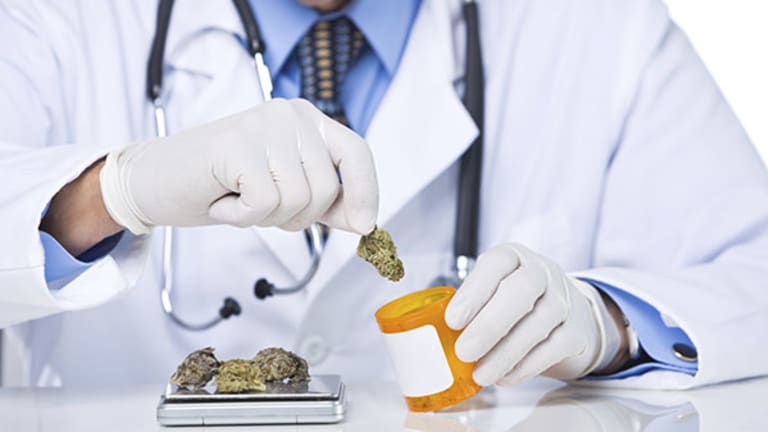 How Part-Time Pot Shop Workers Create Compliance Concerns in Denver
At least 25 recreational and medicinal shops have been suspended or closed in Denver in the past few months.
NEW YORK (MainStreet) — More than 90% of theft in the cannabis industry is internal, according to Adherence Colorado, a new firm that conducts third party compliance audits for marijuana dispensaries and grows.
"Theft is very common due to the low wages paid in the marketplace and the transient nature of the industry's badged labor force," said Steve Owens, founder and CEO of Adherence Colorado.
Internal fraud at one of Adherence Colorado's first clients exceeded 5% of cost of goods sold on a monthly basis. With revenues in excess of $400,000 per month, the business experienced some $20,000 or more per month in revenue leakage from theft.
"Licensees are required by law to ensure daily sales reconciliation between systems," said Owens. "The process is not integrated so it's manual and can be challenging."
Compliance is of the essence especially in Colorado, the pioneering state for legal recreational use.
"The Marijuana Enforcement Division can impose citations, violations, fines, administrative hearings and license closure for businesses that are not compliant," Owens told MainStreet. "Failure to appropriately track regulated marijuana inventory can lead to license suspension, closure and formal state tax seizure or evasion charges."
Of the more than 2,000 licenses to cultivate, manufacture and sell marijuana that have been granted in Colorado since recreational use was legalized on January 1, 2014, at least 25 recreational and medicinal shops have been suspended or closed in the past few months.
"The main issue experienced is part-time employees in control of inventory processing," Owens said. "If the process is not optimized or even perfect, errors compound over time and inventory becomes more non-compliant moving forward."
Adherence Colorado has introduced software that evaluates the people, process and technology of licensed operations to help marijuana companies comply with the 500 page retail and medical marijuana code published by the Colorado Department of Revenue and the Marijuana Enforcement Division (MED).
"Compliance laws have stayed consistent however there have been a few changes in packaging and labeling requirements for edibles and there will be additional requirements coming out of the upcoming legislative session," said Taylor West, deputy director with the National Cannabis Industry Association (NCIA). "We expect tweaks but the overall regulatory structure will stay the same."
Adherence Colorado's inventory services reconcile point-of-sale solutions manually with the state-mandated inventory tracking system called METRC through the use of licensed consultants while compliance audits are conducted with proprietary software.
"The reconciliation process highlights any revenue leakage from seed to sale and our software tests if the licensed premise is compliant with more than 300 questions per audit type," Owens said.
For example, one Adherence Colorado audit of a retail store uncovered 19 infractions that included public health and safety violations.
"The process is fully automated with an iPad app and it takes about three to four hours to complete," said Owens. "A detailed compliance report and score is then created."
However this ACS ranking never becomes a matter of public record.
"Our clients sign confidentiality with us," Owens said. "Our goal is to make the industry as a whole more efficient and aware from a regulatory perspective."
—Written for MainStreet by Juliette Fairley