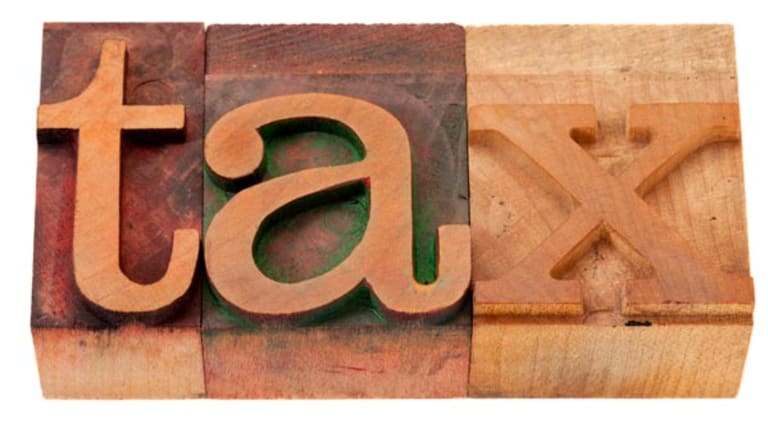 Publish date:
How the IRS Catches Tax Cheats
The IRS is beefing up its criminal-investigation unit — a gentle reminder as the tax deadline approaches.
The IRS is beefing up its criminal-investigation unit — a gentle reminder as the tax deadline approaches.
BOSTON (TheStreet) — Nobody likes paying taxes, but evading what the government considers your duty as an American can be even more painful.
Lest you think you might be able to get away with it, the Internal Revenue Service's criminal-investigation unit has more than 4,100 employees worldwide who might suggest otherwise.
More than 1.4 million Americans were audited last year, the most in more than a decade. And with an additional $8.2 billion budgeted for tax-enforcement efforts, a 10% increase, the odds of getting away with something sneaky are going to get even slimmer.
There were 2,229 prison sentences handed down for tax-related offenses last year. The following are some of the scams, and how delinquents were caught.
Auto Sales
Scams and fraud in the automotive sales industry — ranging from tax evasion, employment tax fraud and money laundering — are an ongoing focus for IRS investigators. Many of the cases investigated involve loan fraud, eBay scams, money laundering and drug financing.
In 2009, the IRS initiated 87 automotive-sales-related investigations, leading to 46 convictions. The incarceration rate was 74%, and the average jail sentence was 40 months.
In August, for example, Shirland Fitzgerald of Danville, Va., was sentenced to 140 months in prison and ordered to forfeit $1 million, the approximate amount laundered for three large-scale drug-trafficking organizations over a six-year period. According to the IRS, Fitzgerald used his dealership to allow drug dealers to purchase cars, disguising the identity of the purchasers and creating false paperwork to help them avoid seizure and forfeiture of by law enforcement.
Construction
The IRS investigated 338 cases of suspected fraud in the construction industry in fiscal 2009, 149 of which led to incarceration and an average jail time of 29 months.
Among the recent cases was a Las Vegas business owner who was sentenced to 15 years in prison for tax fraud.
According to the IRS, Robert Kahre owned and operated six construction-related businesses in Las Vegas and, between 1997 and 2003, paid employees more than $100 million in cash. Kahre also provided a payroll service to about 35 other construction contractors who employed thousands of workers.
Kahre claimed to pay the employees in gold and silver coins, but those coins were actually immediately exchanged for pre-determined envelopes of cash. The value of the coins was one-eighth the amount of what the employees received in the cash envelope. The recipients were alternately told either that the income was not taxable or they should report their income to the IRS only as the face amount of the gold and silver coins. No federal tax withholdings were made from the paychecks, and the wages were not reported to the IRS.
Doctors
In 2009, the IRS opened 104 investigations into cases of fraud by doctors, dentists and chiropractors. Of these, 69 led to jail time.
In June, two New Jersey men were sentenced for tax evasion and conspiring to violate the federal anti-kickback statute by agreeing to pay doctors to refer blood work to a Pennsylvania-based lab they operated. Asim Niaz and Taquir Khan were each sentenced to 15 months in prison and ordered to pay a $10,000 fine.
In connection with the case, a medical group, Mercerville Medical Associates, pleaded guilty to obstructing a health-care fraud investigation. Three of MMA's doctors faced tax-evasion charges in connection with the kickback scheme.
Real Estate
As might be expected given the erratic housing market, the IRS has identified an increase in frauds in the real-estate sector. In 2009, the IRS initiated 336 real-estate-related investigations. Of them, 184 have already led to convictions with 135 jail sentences
On Feb. 17, Los Angeles-area realtor Martha Rodriguez was sentenced to 120 months in prison for orchestrating a scheme that falsely promised to help homeowners in default on their mortgages. Instead, it led directly to nearly $13 million in financial losses.
Instead of obtaining refinancing, she and her associates submitted loan applications in the names of "straw buyers" who were purportedly buying the properties. Some of these buyers were identity-theft victims.
The loan applications for these buyers, which contained false information, caused a series of lenders to fund more than 100 mortgages worth more than $40 million. The loan proceeds were used to pay off the loans in default, sometimes to make a few mortgage payments on the new loans and to provide some instant cash to homeowners. The remaining proceeds, typically representing the bulk of a homeowner's equity, were skimmed off by Rodriguez and her co-conspirators.
Promised that they would be able to keep their homes, the victimized homeowners instead lost the titles to their homes, suffering losses when the straw buyers failed to make loan payments and the new loans went into default. Lenders were often unable to foreclose because the buyers didn't even know the properties were in their names.
Restaurants
Given the frequent dealing in cash, it should come as no surprise that the IRS has a steady caseload regarding the restaurant industry
In 2009, the IRS opened 116 investigations, leading to 40 prison sentences.
On April 15, 2009, in Panama City, Fla., Paul Gregory Francis, of Mexico Beach, Fla., was sentenced to 41 months in prison, to be followed by three years of supervised release, and ordered to pay over $2 million in restitution to the IRS. He pleaded guilty to six counts of tax evasion, one count of possession of a firearm by a convicted felon and one count of possession of methamphetamine.
According to the IRS, Francis failed to file individual tax returns for himself and corporate tax returns for Toucan's Restaurant from 2005 to 2007. He also acknowledged that he skimmed more than $1.2 million in cash from the restaurant.
—For the best rates on loans, bank accounts and credit cards, enter your ZIP code at BankingMyWay.com.