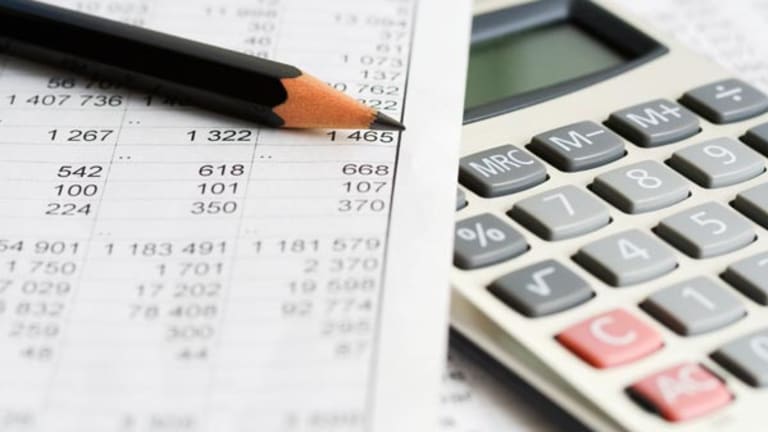 How to File for a Tax Extension
In a bind for time?  Here's some ways to request an extension on your taxes.
Last year, the IRS expected to receive more than 10 million requests for deadline extensions. That's more than the population of most states!
If you're among the some ten million people who procrastinated this year, don't worry. An extension will give you another six months to file, and it's not too late to request an extension of your own.   
Filing for an extension is easy, and there are three ways to do it.
The first and easiest way is to use e-file.  Both TurboTax (Stock Quote: INTU) and TaxCut (Stock Quote: HRB) will allow you to file for an extension.  You can use Free File if you qualify.
The second way, if you don't have software and aren't using Free File, is that you can file a paper request.  Just fill out Form 4868 (pdf) and mail it today.  Be sure to include your Social Security number, and if you think you owe more taxes than your employer withheld this year, include an estimated amount in Part II of the form.  You don't have to be precise—an educated guess is sufficient.  Finally, don't forget to request a return receipt at the post office.  This is important because like any large organization, the IRS loses things. 

Finally, there is a third way to request an extension.  Simply call or click on one of the government's official service providers to pay a portion of your tax bill by credit card.  If you are expecting a refund, simply make an estimated tax payment of $1, and then add it to the list of taxes you've paid on your Form 1040.  To request the extension and make an estimated payment, you can contact either official provider:  Official Payments Corporation (800-272-9829) or Link2Gov Corporation (888-729-1040).
With three easy ways to push back the deadline, there is no reason for you to file late this year.
Even With an Extension, You Need to Pay Up
Now this last part is important, so listen up.  Even if you request an extended filing deadline, your tax payment will still be due April 15.  The deadline extension only applies to your Form 1040, not to your actual tax bill.  This means that your estimated tax payment is very important.  You would rather overestimate than underestimate. If you owe money to the government and don't pay it today, you will owe interest and penalties for late payment tomorrow.  Think of it in terms of your credit card bill; if you don't make your payment on time, your credit card company will charge you interest and fees.  To avoid this little bit of nastiness, make an estimated payment to one of the providers listed above, and do it before the end of the day.
Now, if you can't afford to pay your tax bill, you have a couple of options. If you have a good reason for a late payment, you can contact the IRS and try to get your late fees waived (although your bill and any interest still apply). Or, if you can't pay your taxes all at once, you can set up a payment plan with the government, which can also lower your late payment penalty.
Filing for an extension is easy this year.  You can call, click or mail, and you don't even have to tell the government that the dog ate your computer.  So push that deadline back to October 15, breathe a sigh of relief, and keep reading MainStreet's Daily Deductions for ways to save on your taxes.
—For the best rates on loans, bank accounts and credit cards, enter your ZIP code at BankingMyWay.com.