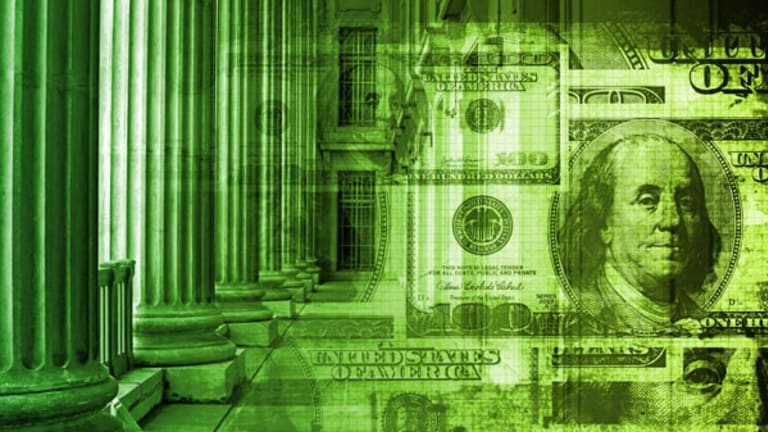 How to Deduct Marijuana Expenses
The companies who dispense, supply, grow and distribute the plant-based drug aren't typically allowed to deduct most business expenses. But there's a potential loop hole.
NEW YORK (MainStreet) — While Colorado stands to gain $67 million in tax revenues and $600 million in gross sales from the sale of legalized marijuana, the companies who dispense, supply, grow and distribute the plant-based drug aren't allowed to deduct most business expenses.
That's because under President Ronald Reagan in the 1980s, the IRS created tax code 280E to prevent individuals engaged in drug trafficking from profiting.
"Right now, marijuana businesses in Colorado and the rest of the U.S. are not allowed to take business deductions, which can more than double their tax liability," said David Downs, editor of the San Francisco Chronicle's pot blog, "Smell The Truth. "In California, the IRS has also disallowed such deductions for dispensaries."
To be specific, Tax Code § 280E prohibits marijuana businesses from deducting ordinary and necessary business expenses from gross income in arriving at taxable income. Such expenses can include business development, advertising and marketing costs, bank or payroll fees, employment taxes, garbage removal fees, packaging and supplies, phone and internet charges, postage, expenses for attending conferences, travel and entertainment costs, rent, wages for store clerks, equipment and display cases, security systems and utilities.
But diversification can provide some relief.
"If you have two separate and distinct lines of businesses under one roof and one is non-marijuana, the latter can deduct business expenses associated with its non-marijuana business activities so long as that activity is not incidental to the sale of marijuana," said Scott Greiner, attorney and tax partner with the Moye White law firm in Denver.
Until marijuana is delisted as a Controlled Substance, the IRS treats it as such under the Tax Code however marijuana businesses can still receive credit for anything they can reasonably include under the category of cost of goods sold, such as labor, materials, supplies and inventory associated with the production of a finished, saleable product.
"It's a challenge not being able to deduct overall business expenses," said Derek Peterson who owns the Blum dispensary in Oakland and a medical cannabis growing company called Terra Tech in Irvine, California. "We can deduct the cost of the cannabis but not any other cost of the business. Fortunately, healthy margins exist due to the high retail value as well as the reasonable costs to produce but competition may erode margins over time."
Marijuana companies that attempt to protest the tax code or disguise their business as an herbal, health food or florist store, are in for some rude penalties.
"Anyone who reports a marijuana retail business on its tax return as something other than what it is, could be committing perjury since tax returns are signed under penalties of perjury," Greiner told MainStreet. "Perjury is a crime as is tax evasion, either or both of which could subject a dispensary owner to criminal prosecution."
If Greiner's $445 hourly rate is any indication, it's cheaper in the long run to follow the law than to hire a tax attorney.
"Marijuana dispensaries in Colorado that dare to protest Tax Code § 280E by claiming expenses tied to their business face a 20% penalty for negligence or substantial understatement of tax liability and possibly risk fraud and criminal prosecution," Greiner said. In other words, Uncle Sam doesn't play. Asking Congress for an exception is the way to go.
"An exception could possibly be an amendment to the Controlled Substance Act stating that marijuana is no longer a controlled substance," Greiner said. "Congress wouldn't need to change 280E to then make business expenses tied to the sale of marijuana deductible."
--Written by Juliette Fairley for MainStreet