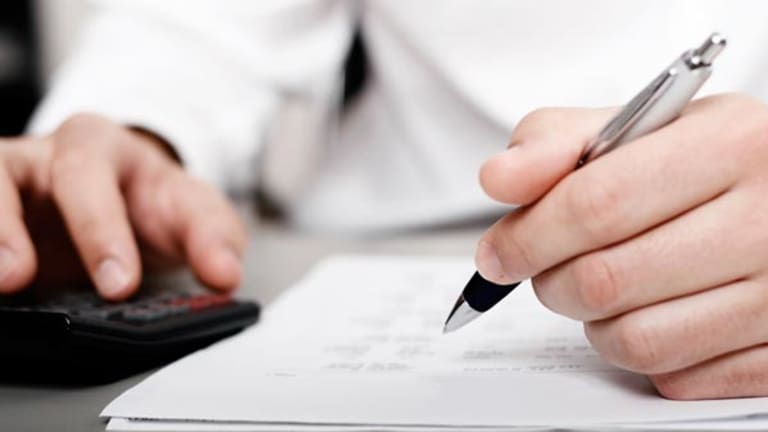 How to Correct an Error on Your W-2
Depending on the mistake, it can take several steps to ensure that your W-2 has all the correct information on it.
NEW YORK (MainStreet) – By now you should have received most if not all of your W-2s from 2011, since employers must provide the forms by Jan. 31, and the first thing to do when you receive a W-2 is to check the figures against your records to make sure the reported amounts are correct.
Using your final pay stub from last year, carefully compare the gross federal and state wages, federal, state and local income tax withheld, and Social Security and Medicare taxes withheld that show up on the W-2s. Also be sure to verify that the Social Security number on the W-2 is correct.  This is perhaps the most important number on the form.   
If you find an error or discrepancy, contact the employer, who will issue a corrected W-3c and W-2c to the Social Security Administration (just so you know, employers send W-2s to the SSA and not the IRS, although the IRS eventually gets the information for matching) and send copies of the corrected W-2c to you. Attach COPY B of the W-2c, and the original erroneous W-2, to your tax return when you send it in.  
While you should also notify current employers if you find an error or typo in your name or address, such errors should not affect your tax filing and should not require the issuance of a new W-2.
If you do not receive a W-2 and you cannot contact the employer because it has gone out of business or disappeared, all is not lost. You can use your pay stubs or other records from that job to reconstruct the various items of income and withholding and file Form 4852, the "Substitute for Form W-2 Wage and Tax Statement," with your federal and state tax returns.
Of course you should also verify that the Social Security and income numbers reported on 1099s you receive for interest, dividends or miscellaneous income are correct as well.
If you're new to tax filing, be sure to check out MainStreet's Taxes 101: A Beginner's Guide to Filing Your 1040!
For all the latest tax tips as you prepare your 2011 returns, check out MainStreet's Tax Center, updated daily!
-Robert Flach is an expert with almost 40 years as a tax professional and also blogs as The Wandering Tax Pro.