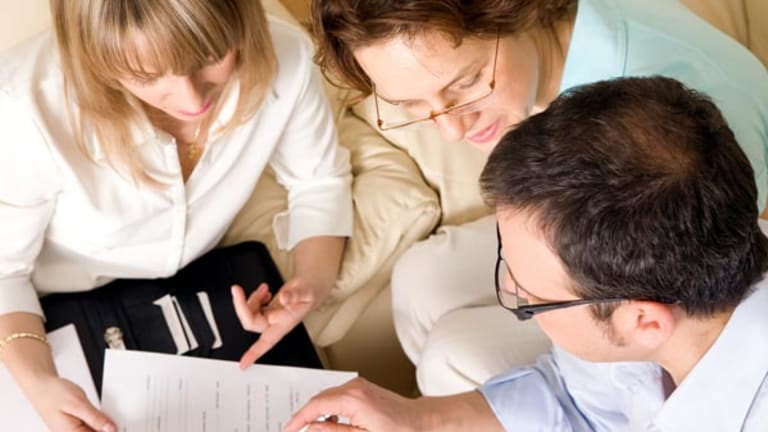 Here's When You Can Expect Your Stimulus Check
<span style="background-color: #edf5fa">Starting April 28, millions of Americas may see their checking account balance bounce up as much as $1,200 due to the Bush administration's $168 billion economic stimulus package for the 2007 tax returns. </span>
Starting April 28, millions of Americas may see their checking account balance bounce up as much as $1,200 due to the Bush administration's $168 billion economic stimulus package for the 2007 tax returns.
The Internal Revenue Service announced that Americans who are eligible for stimulus payments may see to the money soon, as payments will begin rolling out based on the last two digits of the filer's Social Security number.
Eligible filers whose Social Security numbers end in the digits 00-20 and who requested a direct deposit of their stimulus package on their 2007 tax returns should expect to receive their checks by May 2. That means they may get their stimulus as soon April 28.
Other filers who requested a direct deposit of their stimulus can expect to have their money by May 9 and May 16, if the last two digits of their Social Security number are 21-75 and 76-99, respectively.
Millions of other Americans who qualify for a stimulus package will receive their money in the mail by paper check. Checks will be mailed between May 16 and July 11 on a staggered basis, beginning with those whose Social Security numbers beginning with 00-09.
More than 130 million American households will receive economic stimulus payments. Checks will be given between $300 and $600 for qualifying individuals and between $600 and $1,200 for married couples, with an additional $300 for each child under the age of 17, according to the Internal Revenue Service web site.
Not all American households are eligible for stimulus package, however. There is a "phase-out" for high-income earners and the minimum adjusted gross income amount is $75,000 for single filers and $150,000 for married couples. Anyone with an income higher than these minimums will receive a decreased amount from a stimulus package, receiving less and less money depending on the household's level of income.