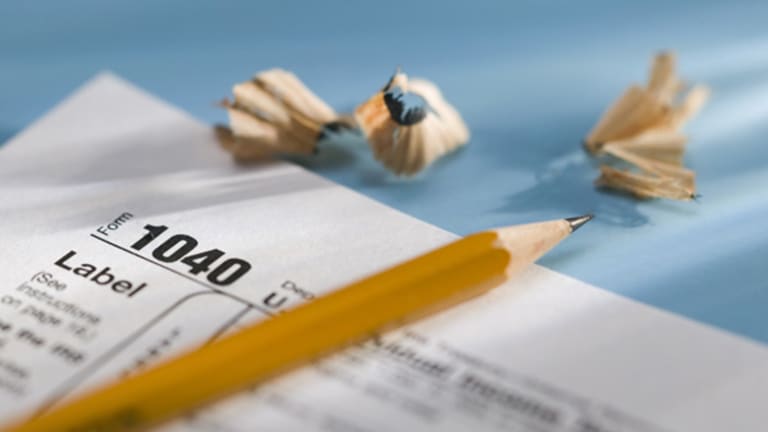 Guide to Online Tax-Filing Sites
Check out our charts before filing your electronic tax return.
Check out our charts before filing your electronic tax return.
The
Internal Revenue Service
is pushing hard to get you to file your tax returns electronically.
The campaign is showing early signs of success. Already in 1999, more than 10 million returns have been filed electronically. The service hopes that by 2007, 80% of taxpayers will e-file.
The IRS
Web site lists 18 private-sector companies that can help you e-file, by providing either Web-based tax forms or software you can download and install on your own computer.
What does it take to make the IRS' list? "These companies were put through a suitability test," says Bob Barr, assistant commissioner for the electronic tax administration at the IRS. That includes background checks and basically making sure the people who run these companies do not have criminal records.
So you know that the companies are on the up and up, but that doesn't tell you much about their tax-filing software.
That's where we come in.
The charts below detail some of the basics for each company: how much it costs to e-file, whether state e-filing is available, extra charges for software, etc.
There are two charts. The first is for sites that allow you to e-file directly from the Web. That means, you go to a Web site, input your information and completed tax forms are sent to the IRS.
The second chart is for sites that provide tax preparation software you can download and install on your own computer. This software allows you to complete your return, then send it electronically to the IRS.
A few additional points:
Most sites guide you through the return with an interview. You are asked a series of questions, and your tax forms are automatically filled in based on your answers. Some sites don't offer an interview and instead provide you with an electronic version of the tax forms. In the chart, we've indicated for each company which is the case. Some sites with Web-based tax forms allow you to "play 'til you pay." That is, you can prepare your entire return online without paying a cent. It's only when you're ready to print or e-file that you have to cough up the credit card. Other sites provide downloadable demos you can try out on your own computer. So you can test several sites before choosing one.
Note that the charts do not include all 18 of the IRS-approved sites. Some are not yet functional. Others did not respond to our requests for information.
If you have experiences, good or bad, with any of these companies,
tell us about them. We'll share your thoughts with our readers.
TSC tax stories aim to provide general tax information. They cannot and do not attempt to provide individual tax advice. All readers are urged to consult with an accountant as needed about their individual circumstances.
As originally posted this story contained an error. Please see Corrections and Clarifications.