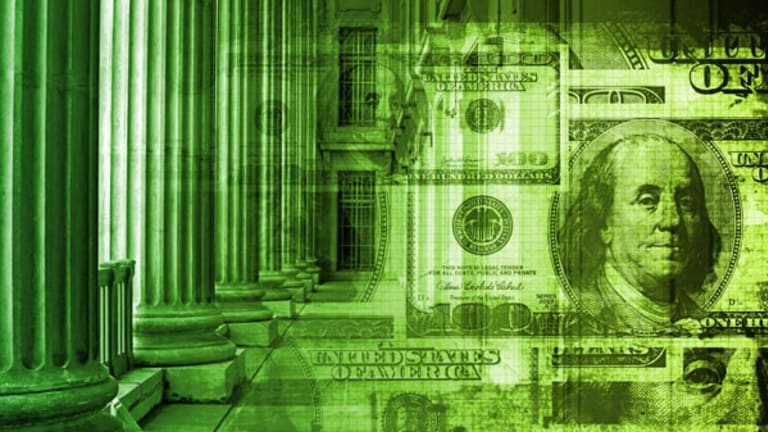 Flexible Spending Accounts: Are They for You?
Editor's Note: This article is part of our 2013 Tax Tips series. Robert Flach is an expert with almost 40 years of experience as a tax professional and also blogs as The Wandering Tax Pro.
NEW YORK (MainStreet)—For many employers, fall is open enrollment for "Flexible Spending Accounts" or FSAs.
If your employer offers you the opportunity to participate in a Flexible Spending Account, either for health care or dependent care, you should consider enrolling. You can realize substantial tax savings.
Participants in an employer-sponsored health or dependent care FSA can set aside a specific dollar amount from their salary each year to pay for medical or child-care expenses during the year. Employee contributions to an employer-provided Health Care FSA are limited to $2,500 per year. This amount will be indexed annually for inflation. The maximum amount you can set aside for a Dependent Care plan is $5,000.
The tax benefit from a Flexible Spending Account comes from the fact that employee contributions are considered "pre-tax" for federal and often state income tax and FICA (Social Security and Medicare) tax purposes. If your annual salary is $50,000 and you set aside, and spend, $2,500 in an FSA, the federal wages reported in Box 1 on your Form W-2, as well as the Social Security and Medicare wages, will be $47,500. If you are in the 25% bracket, this $2,500 will save you $816 in federal income and FICA tax, and maybe some state income tax as well.
Medical expenses are deductible as an Itemized Deduction on Schedule A only to the extent that they exceed 10% of AGI for a taxpayer under age 65. Medical expenses paid through a pre-tax Health Care FSA are fully deductible from gross income.
A pre-tax contribution to a Dependent Care FSA will generally provide a greater tax benefit than claiming the Child and Dependent Care Credit – especially for those in the 25% and higher brackets. The maximum credit allowed is $600 for one qualifying child or $1,200 for more than one qualifying child.
The tax savings does not end there. Pre-tax employee contributions to an FSA will reduce Adjusted Gross Income and could increase a multitude of deductions and credits affected by AGI.
An FSA is a "use it or lose it" plan. If the amount of medical expenses or qualifying child-care costs paid by an employee-participant during the year is less than the amount that has been set aside in the plan, the employee loses the excess.
If Jane Doe has set aside $5,000 of her salary in her employer's dependent care FSA for 2013, but pays only $4,000 in qualifying child care expenses during the year, she loses $1,000 in wages! The $1,000 cannot be carried forward to the next plan year. So if you are a participant in a Dependent Care FSA and you currently have an unspent balance in your "account," make sure you spend that balance before year-end so you do not have to forfeit any of your salary.
FYI: summer day camp expenses for a dependent child under age 13 can be paid through a Dependent Care FSA.
There is an exception for a Health Care FSA. If the plan allows, participating employees have until March 15 of the next to submit expenses to the plan. If the above example was for a medical FSA Jane Doe would have until March 15, 2014 to submit up to $1,000.00 of medical expenses to apply against the $5,000 set aside for 2013.
Special rules apply if you are filing your tax return as Married Filing Separately. Separate filers are limited to a $2,500 exclusion from taxable wages instead of $5,000 on Form 1040. If only one spouse contributes the full $5,000 to a Dependent Care FSA, and the couple elects to file separate returns, $2,500 will be "added back" to taxable federal wages on Line 7 of Form 1040. If both spouses are able to contribute to a Dependent Care FSA each should contribute only $2,500 to their individual plans in case it is discovered that they can save federal and/or state income taxes by filing separate returns.
--Written by Robert D. Flach for MainStreet