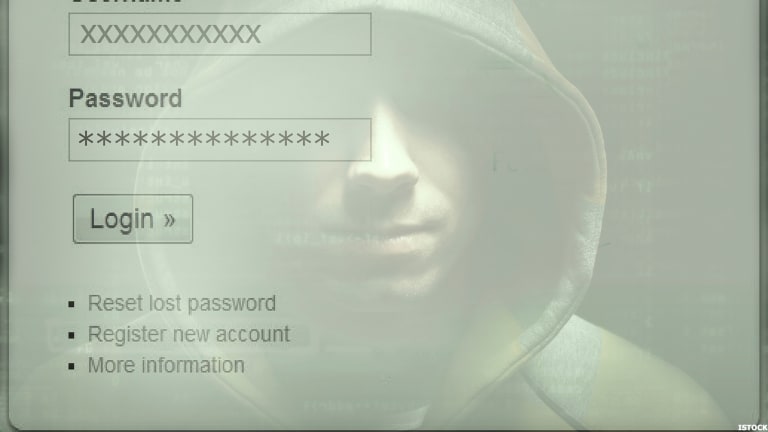 5 Ways to Dodge Tax-I.D. Theft This Year
The IRS has made progress protecting Americans' identities, but that's not stopping tax fraudsters from targeting tax filers.
The Internal Revenue Service has its hands full with tax fraud, although the agency is gaining some ground against cyber criminals.
According to the IRS, more than 145 million Americans have had their names, addresses and Social Security numbers stolen from a variety of places, as of November 2017, while "key indicators" of tax fraud have declined significantly, thanks to new tax filing security measures from Uncle Sam.
That's not going to stop tax fraudsters from plying their trade -- especially in a high data-breach climate.
"Tax fraud and income tax identity theft are always a problem, but this year in the wake of the Equifax data breach, the potential for a dramatic increase in income tax identity theft is very real," says Steven J.J. Weisman, a college professor at Bentley University and a leading expert in scams, identity theft and cybersecurity.
"Most times, income tax identity theft occurs when an identity thief uses your Social Security number and uses it to file a phony income tax return with a counterfeit W-2."
U.S, taxpayers have a choice in the matter -- they don't have to fall victim to tax fraud, if they make these forward-thinking steps:
File early -- One key area of concern is that the IRS does not compare W-2 tax forms filed by taxpayers with those filed by employers until well after refunds have been sent out by the IRS, says Weisman.
"Although the IRS has improved in recognizing phony income tax returns, it still does far from a good job in preventing this crime," he says. "Therefore the single best thing you can do to protect yourself from income tax identity theft is to file your return as early as possible."
Contacted by the IRS? Double-Check It -- Many tax frauds involve emails, phone calls or text messages under a variety of pretenses that appear to come from the IRS. These requests either ask for personal information or require a payment be made immediately to avoid severe consequences, Weisman notes.
"These are all scams," he states. "The IRS does not contact people by email or text message and although in very limited instances, private collectors can call on behalf of the IRS, and the IRS never demands immediate payment by credit card, debit card or iTunes cards." If you do get a call that you think is from the IRS, just hang up and call the IRS at the agency's real telephone number (800-829-1040) and confirm the illegitimacy of the call, he advises.
Get a Pin Number -- Request an IRS Identity Protection personal identification number (IRS IP PIN) and wall off identity fraudsters. "Taxpayers who qualify for an IRS IP PIN can virtually eliminate the risk of a fraudster filing a fraudulent return using their Social Security Number," says Brian Thompson, a Chicago-based CPA and tax attorney. "Also, receive your W-2 and 1099s via email to reduce the likelihood of theft in transit."
Get the Shred Out -- While you might not associate offline documents with online problems, your bills, statements and other papers are often where identity thieves find and acquire your online information, notes Byron Ellis, a certified financial planner with United Capital Financial Advisers in The Woodlands, Tx.
"That's why it's important to shred bank statements, bills and other papers you aren't going to be locking up for your personal use later (things such as expense reports, tax forms, etc.)," he says. "Place your scanner and shredder in an area of the house that makes it convenient for you to scan as you shred so the "scan pile" does not stack up."
Beware Phishing -- Avoid the most common type of fraud by never clicking through links on tax-related emails, says Natasha Rachel Smith, personal finance Expert at TopCashback.com.
"No matter how legitimate the email seems, be aware criminals use this click-bait scheme to get you to provide delicate, personal information," Smith says. "Scammers could also install malware on your computer by you simply opening the email; any email claiming to be the IRS or in reference to your tax refund can easily be considered fake." If you receive any suspicious emails, forward them to phishing@irs.gov."
Don't take tax identity fraud lightly. Cybercriminals are out there waiting to attack vulnerable tax filers. Take the steps listed above to minimize or even eliminate that happening to you.
More of What's Trending on TheStreet: