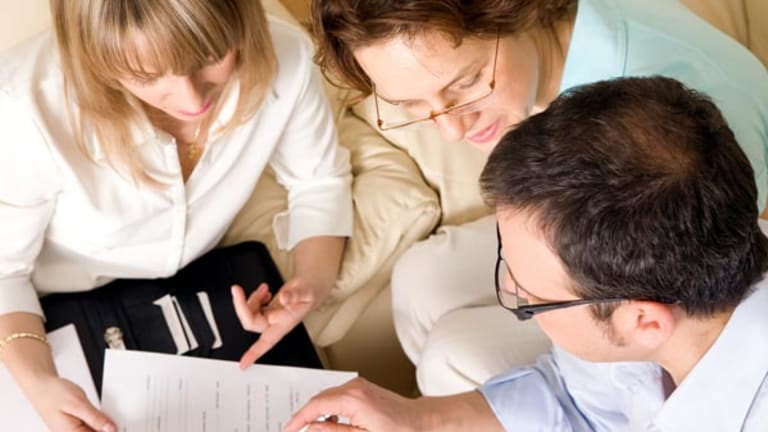 5 Steps to Take After Filing Your Taxes
Most people view taxes as an annual event, but it takes year-round effort to hold on to your hard-earned cash.
Most people view taxes as an annual event, but it takes year-round effort to hold on to your hard-earned cash.
Here are five steps to take after you file your taxes:
Get organized: Make a list of all the documents you need to save each year. Set aside a file or box where you can put all your tax-related papers. Sort and categorize your documents so they're easy to find when it's time to file. Having all your paperwork on hand will save you stress, prevent mistakes and help you file faster.
Change your tax withholding: The Internal Revenue Service says most taxpayers will receive refunds of more than $2,800 this year. That's like giving the government an interest-free loan. That money could have earned interest in a bank account instead.
Anyone who receives a large refund should consider changing the amount an employer withholds from his paycheck. Many people treat their taxes as a saving strategy, a way to force themselves to save. It's time to rethink that approach.
You place yourself at the mercy of the government when you let it hold on to money you're owed. Budget crises recently prompted several states to delay the release of tax refunds because the state lacked the money to pay them.
Improve your tax knowledge: You probably missed out on deductions this year because you lacked the proper paperwork or didn't know you qualified. This year, consider taking a tax-preparation course.
If you don't have time for a class, meet with an accountant who could suggest ways to cut your future taxes. The information you get will be worth the fee.
Actively pursue tax deductions: Most people don't think of bargain hunting as a once-a-year event because it would be harder to find deals if you only shop once a year. The same is true with taxes. You should try to think of ways to qualify for or increase your deductions in your everyday spending and investing.
Use your tax refund wisely: Find ways to spend your tax refund that help lower your future taxes. For example, buying energy-efficient appliances could make you eligible for state or federal rebates.
—For the best rates on loans, bank accounts and credit cards, enter your ZIP code at BankingMyWay.com.