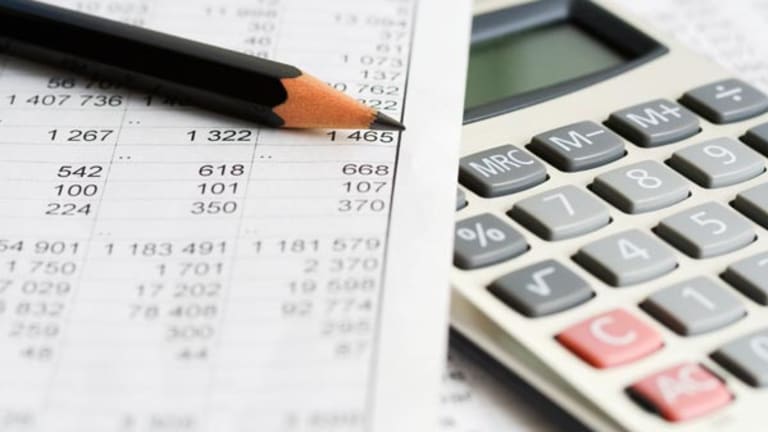 Estate Tax Marks its New-Year Return
An estate tax bounce from 0% to 35% on Jan. 1 makes crafting a solid plan for 2011 beyond vital.
BOSTON (TheStreet) -- It was a good year to die.
Congressional foot-dragging meant this year passed without an estate tax, a boon to the families of famous billionaires such as New York Yankees owner George Steinbrenner and oil magnate David Duncan -- and some less famous rich folk as well.
The last-minute Tax Relief Act of 2010, a legislative compromise extending the so-called Bush tax cuts, finally establishes a new estate tax, one with a rate of 35% and an exclusion of $5 million per person. The maximum rate was 45% last year and would increase to 55% next year, with a $1 million exclusion, if the new law had not been enacted.
The long delay meant plenty of angst and confusion for those trying to develop an inheritance strategy, says Eliot Brandy, CFP and senior vice president of Sun Trust (STI) - Get Report Investment Services.
"What we have seen is clients and advisers who were frozen for the past year," he says. "They were afraid to do anything, estate-planningwise, aside from small, modest gifts, even though the opportunity was there to do a whole lot more."
(STI) - Get Report With tax rates finally settled, at least for the next two years, Brandy advises a review of your current will, especially if it was written in expectation of a higher or lower tax levy or exclusion threshold.
He also suggests considering a living gift to beneficiaries who would otherwise have to wait until your passing for an inheritance. In some situations, the 35% gift tax, especially in a longer-term view, may be beneficial.
(STI) - Get Report "We are seeing some really good opportunities with asset valuations being down," Brandy says. "Real estate values are significantly down for many of our clients. It is a great opportunity this year and going forward to make gifts of assets that have depreciated in value, albeit you still have a gain in them. You may have bought your beach house for $1 millon dollars, it got up to $3 million to $5 million and today it is worth $2.5 million. It may still make sense to gift that home away from that perspective to save future estate taxes down the road -- which no matter how you look at it will be higher than the capital gains rates to your heirs."
That strategy can sometimes be a difficult sell, though.
"Clients are always very reluctant to give away assets, especially those who grew up in or near the Depression era," Brandy says. "There's a fear you will outlive your assets, which is kind of odd when you are worth $20 million, but it is human nature."
Historic low interest rates allow for some additional benefits from more sophisticated gifting strategies, such as a Grantor Retained Annuity Trust, a Charitable Lead Annuity Trust, Sales to Grantor Trusts or a Defective Grantor Trust.
"There is a tremendous opportunity from combining low interest rates and low valuations today to potentially transfer much larger sums than any of us thought possible even a few years ago," Brandy says.
In a GRAT, for example, assets pay an annual percentage back to the holder each year and, after a fixed period, whatever is left in that trust can go to family members free of a gift or estate tax.
Roth IRA conversions are another "great estate planning benefit," Brandy says.
An investor will have to pay upfront taxes outside of the IRA, but doing so reduces the size of their estate and heirs will pay no income taxes down the road, making them a superior inheritance.
Steven Chill, co-partner of Golenbock Eiseman Assor Bell & Peskoe, has some additional information to consider:
The generation-skipping transfer tax, which had been repealed for this year, has been restored, but for a 0% tax rate. Starting next year, there will be an actual generation-skipping tax but the exclusion will be $5 million with a maximum rate of 35%. Note that the unused GST exclusion of a deceased spouse may not be used by the surviving spouse.
GRATs are particularly attractive now because the applicable interest rate (the so-called "hurdle rate") is 1.8%. In June, the hurdle rate was 3.2%.
The Tax Relief Act did not include any provision affecting loans by a parent or grandparent to younger-generation family members. This allows the borrower to make investments and hopefully profit while borrowing at historically low interest rates. The minimum required interest rate on family loans this month has been 0.32% (32 basis points) for loans up to three years; 1.53% for loans of three to nine years; and 3.53% for loans over nine years.
Making $13,000 annual exclusion gifts is advisable for most people who want to pass assets free of tax to children and grandchildren. A husband and wife can together give $26,000 to as many people as they determine with no gift tax liability. In addition, the direct payments of educational and medical expenses are exempt from gift tax, with no limitation on amount.
Chill is particularly enthused by the fact legislators didn't make good on a threat to set a 10-year minimum on GRATS. He points to a two-year GRAT as being of particular benefit because it reduces the risk of a grantor dying before it reaches term. If that happens, the assets and appreciation are once again subject to the estate tax. A shorter-term GRAT allows investors a faster way to either take their gains or get past their losses.
"I will be telling clients they should kiss the ground that Congress walks on that they can still do their two-year GRATS," he says. "I think that is an absolute no-brainer, because what they are giving away is the upside -- they are giving away appreciation. They are not giving away the principal piece. The longer you are in this practice you realize that what estate planning is all about is not giving it away for the sake of giving away the principal, it is to give away the growth."
Changes to gift tax provisions are among the more beneficial aspects of the Tax Relief Act, says CPA and attorney James Lange, author of The Roth Revolution (Morgan James Publishing, 2010) and Retire Secure! Pay Taxes Later (Wiley, 2006). Before, you weren't allowed to give away more than $1 million dollars before you incurred the gift tax. Now, that limit is lifted to $5 million per person.
"You have an opportunity to make very significant gifts to your children or grandchildren if that is appropriate," he says. There is also what Lang refers to as the "interaction of income tax and estate tax."
"They have extended the favorable capital gains rates and extended the 0% capital gains rate for 15% tax payers," he says. "So what you can do, for example, is take a highly appreciated property and gift it to your kids who are in the 0%, 10% or 15% bracket. Then they sell it and they incur the gain, but they don't pay any taxes on the gain. Now they have the money and you have effectuated an income tax-, estate tax- and gift tax-free transfer of money to your kids."
—For the best rates on loans, bank accounts and credit cards, enter your ZIP code at BankingMyWay.com.