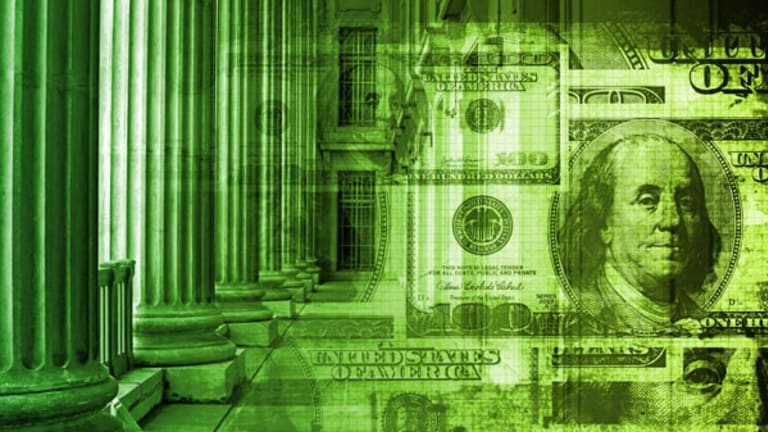 Publish date:
Estate Tax Debate Creates Possible Loophole
There's no estate tax on the books for 2010, but that situation probably won't last long.
There's no estate tax on the books for 2010, but that situation probably won't last long.
WASHINGTON (TheStreet) -- The old saw goes that no one can escape death and taxes. A pending fix to the nation's curiously missing estate tax will likely keep that cliche intact.
Currently, there is no estate tax on the books for 2010. In 2001, Congress, taking its lead from the Bush administration, approved a multi-year reduction of the rate and increased the exemption limit a deceased benefactor can leave to heirs tax-free. Last year, the final year of the relief package, set the exemption at $3.5 million and the top level tax hit was 45%. Even though the rate one again rises to 55%, with a $1 million exemption, in 2011, the current tax year was not covered by the 2001 legislation.
Although it was fully expected that Congress would pass a new rate for the missing year, a ramp-up to bridge the gap, it never happened. As 2009 drew to a close, the House of Representatives did approve a new rate and exemption limit. The Senate, however, took no action.
If you died on Dec. 31, your heirs took a hit. But if life support kept you going for another 24 hours, your largesse was, at least in theory, scot-free.
On Dec. 3, the House approved a measure that would have kept the tax and the exemption at their 2009 levels. The Senate rejected the bill because of concerns that the bill failed to allow for inflation adjustments.
In response, Democratic leaders in both houses attempted to address the tax through an addition to the Department of Defense appropriations bill. That plan was abandoned when it was determined that there was not enough support in the Senate. However, they abandoned that plan when it became clear that the Senate didn't have the 60 votes needed to pass the legislation. A later attempt to pass a three-month extension at current levels by unanimous consent was proposed by Senate Finance Committee Chairman Max Baucus, but it also failed due to Republican objections.
The bad news for the dead and dying, and more importantly those anxiously awaiting their wills, is that the cash-strapped government is unlikely to let the oversight last long. Rumors are starting to circulate that as President Barack Obama begins to make his budget recommendations known this month, the estate tax will return from the grave. The likely scenario is that Congress will enact a "patch" to the tax code, making estate taxes retroactive to Jan. 1.
"Here we are and we are in this sort of weird never land with the estate tax and GST
generation skipping transfer tax suspended," says Bruno L. Graziano, a senior analyst for tax consultant
CCH
. "We are not getting a clear picture from Congress on exactly what they want to do."
He says there's a precedent for enacting a retroactive tax change.
"If somebody died on Jan. 1, the estate tax return is not due until October," he says. "Congress could say, 'Well you weren't really put out by this, everybody knows we were going to do this."
Though even $1 million may seem a high threshold, the variety of assets held by the departed (property, life insurance, retirement plans) can quickly add up. While awaiting clear guidance, anyone not expecting to live through the budget process does have a few options to explore.
You can, for instance, transfer an unlimited amount of assets to your surviving spouse tax-free, provided he's a U.S. citizen. The spouse, however, must spend or "gift" these assets before he dies or taxes will be assessed. If the spouse remarries, the unlimited marital deduction allows the assets to be transferred, tax-free, to their new partner.
Life insurance payouts can also be insulated from the estate tax by transferring the ownership of the plan to someone else. Policyholders can do that by creating an irrevocable life insurance trust. The ownership of the policy is transferred to the trust, surrendering control of its assets. Keep in mind that you can't name yourself as trustee and if you die within three years of establishing the trust, the government can declare its assets taxable.
Another option is to give away as much of your fortune as possible. The Internal Revenue Service has set a $1 million gift tax exemption, and up to $13,000 can be given once a year until that limit is reached. There is no limit to how much you can donate for another person's college or medical expenses and such gifts don't count against the million dollar exemption.
-- Reported by Joe Mont in Boston.