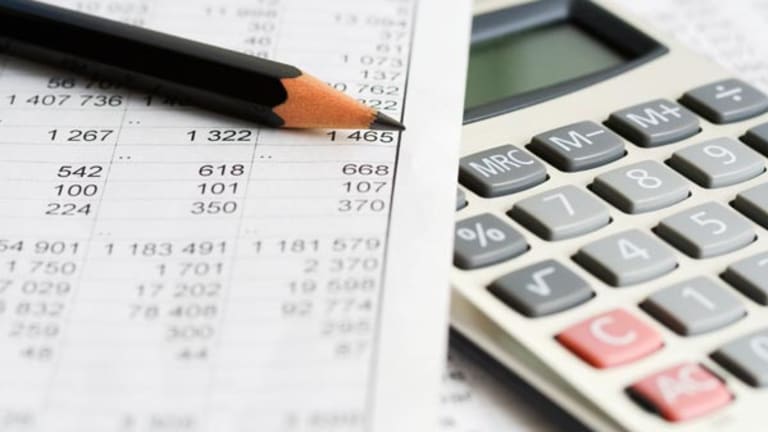 E-File Update: A Shoe-Box Solution For the Paperwork-Phobic
Also, the scoop on refund anticipation loans and the limits of e-filing Schedule D transactions.
For taxpayers -- especially traders -- who keep their tax documents and trade tickets in a shoe box all year, the thought of organizing them and inputting all that information into an online tax-preparation site is about as appealing as digging out the car after a snowstorm.
What if you could just send the shoe box off to someone else to deal with? That's the concept behind a service offered by
Taxes4Less.com
(
www.Taxes4Less.com), a site launched last week by two former
Arthur Andersen
accountants.
The online tax preparation site offers a shoe-box option for the unorganized, unmotivated taxpayer. Complete an online application and send $50 plus shipping and handling (you'll need put it on a credit card), and the Encino, Calif.-based company will send a shoe box, which it calls a "kit." Drop in your tax-related documents -- W-2s, capital gain schedules, K-1s, etc. -- plus last year's return and send it back.
The rest will be taken care of by Taxes4Less.com's 25 tax preparers and six supervisors. Think of them as the neighborhood kids who'll shovel out the car for a few extra bucks.
The shoe-box option can be used by anybody, regardless of the complexity or volume of information, says Russell Gottlich, 35, who co-founded the site with partner Gregory Yulish, also 35.
The shoe-box idea originated while they were at Arthur Andersen and had clients' records dumped on their desks from shoe boxes or shopping bags, said Yulish. "People just don't want to deal with it," Yulish added.
The company expects to prepare and e-file 5,000 tax returns this season.
The initial $50 charge just covers the cost of organizing the paperwork in your shoe box. You still have to pay the cost of preparing your return, which starts at $50 for a simple federal and state return. Add a Schedule A and you're up to $100, not including the shoe-box charge. The site gives a detailed
price list so taxpayers can ballpark their final cost.
The site also has a live-preparer option similar to one offered by
e1040.com
(
www.e1040.com) that we
profiled last week. With the live-preparer option, instead of shipping your tax information in a shoe box, you fill out an online questionnaire. The tax prep fees are the same, but you save $50 because you've done some of the work yourself.
Taxes4Less.com was up briefly last season, from April 1 through April 15, and prepared 200 returns. "It was just to test the concept but we thought that was a good indication of the demand for this product," Gottlich said.
Avoid Refund Anticipation Loans
Taxes4Less.com and
hrblock.com
(
www.hrblock.com) are offering "refund anticipation loans," which guarantee you'll get your federal income tax refund (up to $5,000) within 48 hours of filing your return.
Taxes4Less.com charges $30 for the loan while hrblock.com and its sister site, TaxCut.com (
www.taxcut.com), charge $19.95. The actual lender in both cases is
Household Bank
in Prospect Heights, Ill.
Is it worth the money? The normal turnaround time on an electronically filed return is eight to 10 days if you choose to get your refund by direct-deposit, according to the
Internal Revenue Service
. So unless there is a life-or-death reason you can't wait an extra week, you're better off having the refund directly deposited into a personal bank account.
Also keep in mind that if the refund is miscalculated in your favor, you would owe the difference back to the bank.
To qualify for a refund anticipation loan online, you must electronically file you tax return and complete a loan application that is submitted simultaneously. The IRS does a quick accuracy check of the tax return and if everything is clean, the bank is notified. The refund amount, less the loan cost and tax-preparation fees, is deposited into your account. The IRS will send the actual refund directly to Household Bank.
Reader Question: E-filing Schedule Ds
As promised when we
kicked off this weekly e-file update, we'll try to address your online tax preparation questions as best we can.
Reader
Rick Blair
asks for a definitive answer on the number of trades he can report on his
Schedule D
- Capital Gains and Losses
and still e-file his return. "I called
Intuit
today to see if 200-plus trades on Schedule D would be accepted, and they said yes. If Intuit says yes, is the IRS going to accept it?" he asks.
Not in this case, Rick. You can't e-file with more than 97 line items on your Schedule D, the IRS said. It looks like you'll have to print our your return and mail it. The IRS is talking about increasing the line-item maximum for next year, but don't hold your breath.
Any other questions about online tax preparation or e-filing? Send them to
taxforum@thestreet.com, and please feel free to share your online filing experiences with us as well.