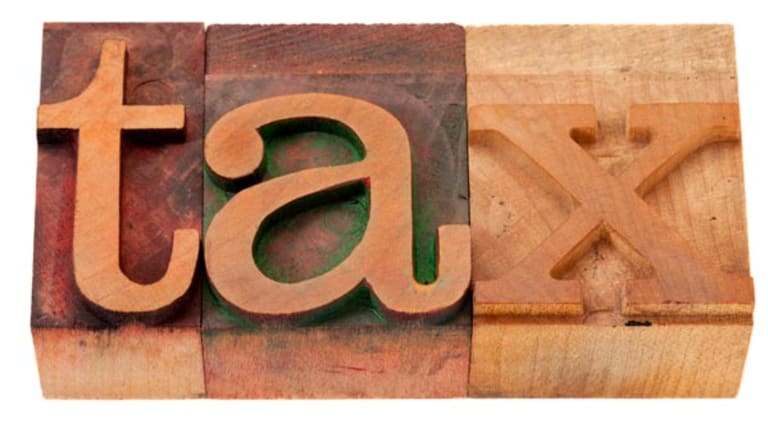 Don't Overpay Your Estimated Taxes
Some tax tips for the self-employed.
If you are self-employed, chances are you pay estimated taxes. With the final 2008 payment due Jan. 15, it's worth considering how well your estimates match what you actually owe for last year -- and potentially adjusting that last payment as a result.
Here's what you need to know: Estimated taxes serve the same purpose as money withheld from a paycheck -- they fulfill your obligation to pay income tax. Most self-employed taxpayers pay their taxes in four equal payments, usually based on your tax liability for the previous year.
If your 2008 income varies significantly from what you earned in 2007, however, your estimated payments could be off. And that's no good. If you've overpaid your taxes, you've given Uncle Sam an interest-free loan on cash that could have been gathering interest for you in a savings account, essentially earning money for you.
If you've underpaid, the consequences could be worse: The IRS can sock you with a penalty for underpaying -- including a 7% penalty on the amount you failed to pay, possibly dating back to the April 15, 2008, payment. (As long as you pay 100% of your previous year's tax liability or 90% of the current year's liability, you won't incur this penalty.)
Avoid an Overpayment
At this point, you should have a pretty good idea of how much you earned in 2008. If you earned less this year than you originally estimated, you can decrease your final quarterly payment to reflect your true income. The simplest way to do this is to file your 2008 tax return with your final adjusted payment by Monday, Feb. 2.
This way, you can avoid the final quarterly payment on Jan. 15, and you won't have to pay a penalty for sending in your payment late. (Typically, this filing deadline occurs on Jan. 31, but since that's a Saturday in 2009, the deadline has moved to Monday.)
If you can't finalize your return by Feb. 2, review your activities over the past year and look for any deductions you didn't anticipate when you made your original tax estimate. Maybe you traveled more than expected and can deduct mileage and meals, for example, or perhaps you had to purchase additional office or computer equipment. Also, don't forget retirement contributions, home office space, business-related publications and medical expenses. All these deductions can affect the amount you owe on Jan. 15.
Avoid an Underpayment
While an overpayment can be annoying, an underpayment can be financially painful. If you've estimated your taxes on the low side, you'll have to make up for that when you make your final payment.
For example, let's say at the beginning of 2008 you estimated your tax liability at $4,000, and paid $1,000 for each of the first three estimated tax payments. But you earned more than you expected, and your tax liability has increased to $5,000. As a result, you'll have to pay $2,000 on Jan. 15.
If you've significantly underpaid your estimated taxes, you can use IRS Form 2210 to determine the amount of any penalty. It's best to pony up back payments or penalties as quickly as possible. The IRS will frown on any attempt to delay or avoid payments, and doing so could lead to additional penalties and even legal action.
If all this math makes your head spin, consider using tax-preparation software such as Intuit's (INTU) - Get Intuit Inc. (INTU) ReportTurboTax or H&R Block's (HRB) - Get H&R Block, Inc. (HRB) ReportTaxCut. Or consult a bookkeeper or CPA to help you finalize your estimated payments for 2008 -- and figure out the numbers for 2009.