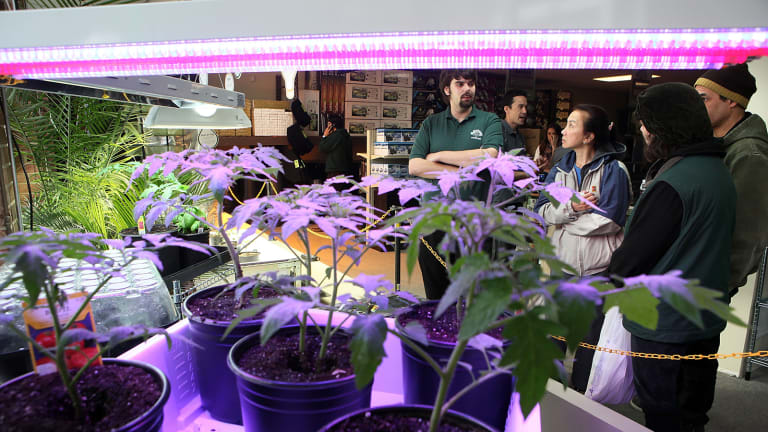 Dispute Over Posting Of Hemp Test Results Leads To $100 Million Lawsuit By MJNA
CEO David Stewart issued a video statement to settle his firm Stewart Environmental out of litigation.
NEW YORK (MainStreet) —When David Stewart received word that Stewart Environmental was named in a lawsuit filed by Medical Marijuana (MJNA) over statements made about its hemp-based products, he was surprised.
"There was a preliminary report that had not gone through the quality control process and the individual requesting the testing, knew that," said Stewart who is CEO of Stewart Environmental. "We went through the report and corrected the numbers but he failed to revise it before posting."
A publicly traded company, MJNA is seeking some $100 million in damages from multiple parties for comments about significant levels of toxic solvents that reportedly harmed its reputation and stock price. 
 "A significant portion of hemp oil available in the market is obtained from industrial manufacturing and there is a concern in the industry that the industrial processes may introduce an unacceptable level of heavy metals into hemp oil," said Douglas Sorocco, an attorney with the intellectual property boutique law firm Dunlap Codding in Oklahoma City.
The individual who reportedly posted the incorrect test results was Jason Cranford, who is also named in the lawsuit. Cranford did not respond to communication from MainStreet seeking comment.
"We just did the testing," Stewart told MainStreet. "They took us out of the lawsuit after we settled."
As part of the settlement with MJNA, Stewart created a video statement.
"Stewart Environmental was asked to provide the preliminary report and followed up with a finalized report and was likely not in legal jeopardy as I did not see any allegation that it was Stewart Environmental that publicly released the preliminary report," Sorocco told MainStreet. "Settlement for them was probably the fastest and easiest path to getting out of litigation." 
Attornies for Project CBD have since filed a motion to dismiss MJNA's suit.
"The only way that the industry will continue to move forward and become more firmly established is if the sellers and producers are open and honest concerning the treatment of their products and fully disclose the same to the consumer," said Robert Hoban, a CBD attorney in Colorado. 
Counselor Tyler R. Andrews of Greenberg Traurig stated on Project CBD's website that MJNA is trying to bury any public criticism of its business practices and quash any debate over the health and safety of its products. "The claims against Project CBD represent an abuse of the legal process and must be stricken," Andrews wrote in Project CBD's dismissal motion.
Entrepreneurs in the industry are hoping the lawsuit will usher in testing of marijuana and hemp products.
"There is no standardization of testing on marijuana products," said Katarina Maloney, co-founder of Hemp Hookahzz in Carlsbad, Calif. "It should be somehow regulated so this doesn't repeat itself. We should take this as a lesson and a reminder. To succeed and show to the rest world that cannabis medicinal benefits can heal many, we must work in positive united movement and empower each other."
—Written for MainStreet by Juliette Fairley