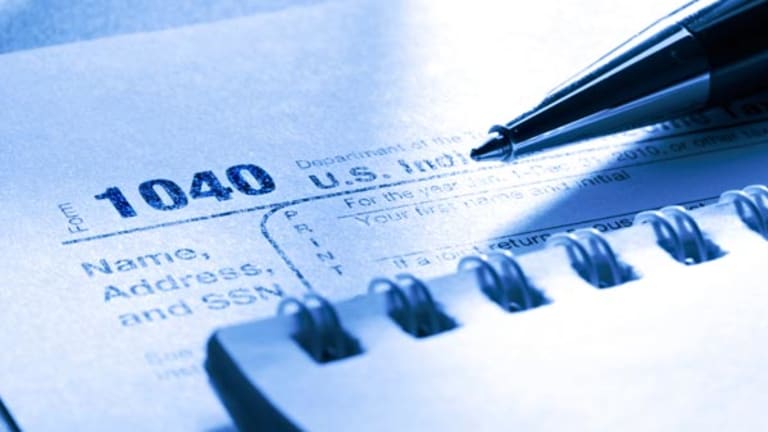 In Defense of the Mortgage Tax Deduction
Mortgage industry heavyweights warn against killing the mortgage tax deduction, a sacred cow for American homeowners.
The fallout from the White House's deficit reduction task force, which is studying ways to reduce the nation's massive debt burden, shows no signs of disappearing.
One trial balloon that's been floating around as a way to increase revenue is the elimination of the home mortgage tax deduction. That's a balloon that should be popped, and fast, say mortgage industry observers.
The task force, which will vote this week on the 18-member board's recommendations to cut the $14 trillion national budget deficit, has been both praised and criticized for touching one of the consumer economy's most treasured tax benefits – the home mortgage deduction.
While the task force isn't calling for a complete elimination of the home mortgage deduction, it is calling to shut down the tax deduction for mortgages on second homes, on home equity loans, and for mortgages of more than $500,000.
Critics of the action include a veritable "who's who" of mortgage industry heavyweights, along with some prominent American economists. Here are some of the most outspoken:
National Association of Home Builders Chair, Bob Jones, says "Tampering with the deduction would be a major setback for today's slowly emerging housing recovery. It would disrupt the plans of young households who are gathering their financial resources to purchase a home. And it would impose a substantial tax burden on existing homebuyers, many of whom continue to stay current with their mortgage payments even as they struggle to make ends meet. Diminishing or ending the deduction would (also) exert further downward pressure on home prices, leaving more home owners with mortgages larger than the value of their property and fueling even more foreclosures."
Lawrence Yun, chief economist at the National Association of Realtors says "If the tax benefit were eliminated, it could reduce home values by an additional 15%  and cause severe wealth destruction. Americans need public policies that promote responsible, sustainable homeownership as we head toward a full recovery in the housing market."
John Burns, Real Estate Consulting says "While big curveballs could be thrown at the housing business, the most likely scenario is that government intervention will make homes slightly harder to sell over the next few years," according to the report ... We have been saying that Congress won't mess with the interest rate deduction, except maybe to drop the cap below $1,000,000. [But] we are becoming more concerned that the cap might be lowered significantly. A drastic decline in the cap, or a phased in decline, would impact the move-up builders, and a minority of expensive states, dramatically."
Of course, not everyone is calling for the task force to back off on the cuts. Thomas Hoenig, president of the Kansas City Federal Reserve Bank, says the call to curb the deduction is a "hard decision," but one that should be done. "If we (keep the deduction) without making some shared sacrifices, we're going to pay in another form," he warns.
Right now, homeowners don't want to think about other options – they just want the deduction to stick. What the task force votes for could be another story altogether.
—For the best rates on loans, bank accounts and credit cards, enter your ZIP code at BankingMyWay.com.