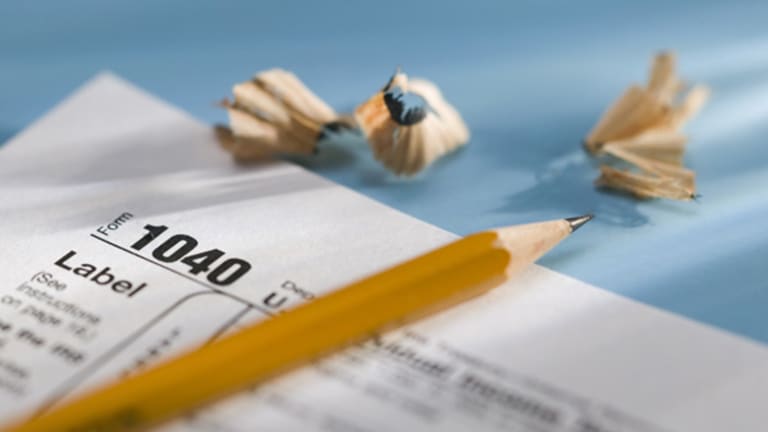 Daily Deduction: Homebuyers Credit
Buy a house after April 8, 2008? You could get a $7,500 tax credit from the IRS.
Buy a house after April 8, 2008? You could get a $7,500 tax credit from the IRS.
Did you take the plunge and buy a house in 2008?  If you bought it after April 8, you may be in for a sweet tax surprise.  As part of its ongoing economic recovery agenda, Congress passed a credit for first-time homebuyers last year, and believe it or not, the credit is not limited to first-time homebuyers.  Anyone who hasn't owned a home within three years of their prize purchase is eligible to make a claim.  How much cash may be coming your way?  The tax credit acts like an interest-free loan of 10% of the price of your home sweet home, all the way up to $7,500.  Even better, the credit is fully refundable, which means that it will be added to your refund check. 
There are, of course, some caveats.  The new perk comes with an income limitation.  For example, if you are married, and you and your spouse earned more than $150,000 last year, the amount of the credit will be reduced.  Worse yet, you are required to pay back the credit at a rate of one fifteenth every year.  Repayment begins next year, and if you claim the full amount of the credit, you'll owe the IRS $500 each year until 2024. 
Despite the repayment requirement, intuition says that this is still a pretty good deal.  The government is essentially letting you borrow its money for free.  With proper planning, you can cover your debt to the IRS and even make some money while you do.  Use direct deposit to set aside $50 a month in an interest-bearing account.  When the day of reckoning arrives on April 15, you'll not only have $500 to pay your bill, but you'll have some extra cash on hand to celebrate the end of another smart tax season.   Of course, if you're uncomfortable with the idea of saving the money yourself, you can always ask your employer to increase your tax withholding.
Last, but not least, do you own or did you buy a vacation home or rental property last year?  You won't find any love from Congress here, but check back in the coming days for more tips to trim your 1040.
Be sure to check out the complete archive of Daily Deductions!