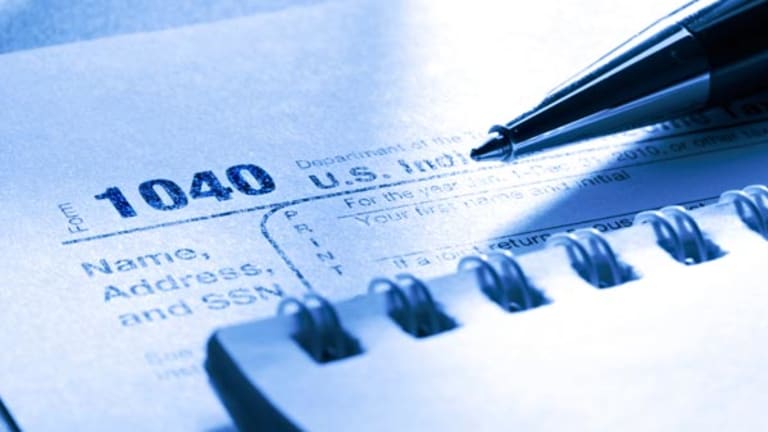 Daily Deduction: Child Care
A $6,000 tax credit isn't child's play.
A $6,000 tax credit isn't child's play.
For parents struggling to bring home the bacon, child care can be expensive.  Fortunately, Congress shares your concern.  Did you know that the cost of daycare or a babysitter can qualify you for a tax credit when filling out your Form 1040?  The credit can be worth up to $6,000 for a family with two children.  With a refund like that, you'll be able to buy Blizzards from the corner Dairy Queen (Stock Quote: BRK.A) for the whole little league team.        
Before you can claim the credit, though, you have to clear a few hurdles.  First, you must have paid for the care of a child who is your dependant and who was under the age of 13 when the care was provided.  Second, your childcare expenses must be work-related, meaning they allow you (and your spouse, if you are married) to work or to look for work.  This means that a family with a stay-at-home mom or dad can't claim the credit.  Third, you can only claim the credit if you had income in 2008. Generally, only taxable income—such as wages, salaries, disability pay, or tips—is included.  However, parents in military service with nontaxable combat pay can still claim the credit.  Not all earnings count as income, though, so if your only earnings are payments from pensions, social security benefits, workers' or unemployment compensation, interest, dividends, scholarships, or child support payments, you won't be eligible to receive the credit.
How much credit can you claim?  If you have one child, you can claim up to $3,000, and if the stork is a return visitor to your house, you are eligible to receive up to $6,000.  The actual amount of your credit will be a percentage of the money you spent on childcare last year.  The percentages range from 20% to 35% depending on your income.  Finally, the credit you claim shouldn't exceed the lesser of your or your spouse's income.
Like all tax credits, the child care credit comes with some strings attached.  If you send your child to a daycare, it must be licensed.  Also, education is not a child care expense, so you shouldn't try to claim a credit for the cost of private school.  Finally, if your babysitter is your teenager, you're out of tax luck: payments made to family members that you claim as dependents on your Form 1040 don't count.
Last, but not least, if you were a victim of the Midwestern storms, tornadoes, or flooding, special rules apply to you.  And don't forget to check back with us later for more tax tips about the cost of daycare, day camp, and even your housekeeper.
Be sure to check out the complete archive of Daily Deductions!